FIND AN OBITUARY
Service information is posted on our website only with approval from the family.
If you are seeking information not listed below, please contact us.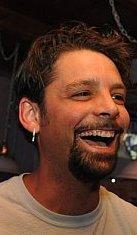 Charles Kenyon Pepin-Donat
06/01/1975 — 01/14/2010
From Richland, WA, US | Born in Seattle, WA
Charles Kenyon Pepin-Donat
CHARLES KENYON PEPIN-DONAT
Charles Kenyon passed away on January 14, 2010 and went to Heaven to be with his Lord and Savior. Kenyon was born June 1st, 1975 in Seattle, Washington. Kenyon attended the Montessori School in Richland and then attended Tapteal Elementary. He also attended Hanford High School.
Shortly after Kenyon was born the family moved to West Richland from Renton. Kenyon's parents wanted to raise their sons in more of a small town setting. Kenyon thrived in the desert and was very much a desert rat. After High School, Kenyon started his own business, Pepin-Donat's Flooring and got his Contractor's license in 2000. He continued in that business and provided consistent high quality work throughout the Tri-Cities. His capabilities and his small business expanded into remodeling and light construction. He was highly sought after for his craftsmanship and innovative ideas.
Kenyon almost always had a smile on his face as well as a wry sense of humor that served him well. He was easy to be around and made friends very easily. To this day his circle of friends includes those he first met in his West Richland neighborhood, Tapteal Elementary and Hanford High School. It seemed that once a friend always a friend. Kenyon had a big heart to go along with his big smile. He had a garden every year with hot peppers being the cernterpiece. He loved to barbeque and have friends over and put much preparation into any such occasion. Kenyon always saw the good in people and his high hopes were not only for himself but for those around him as well. That is so beautifully evident in a poem that he wrote:
Once In a Blue Moon Fly me away to a different day Where the wind blows all the anger away And the children run and laugh and play Where the sun shines bright in a special way And brings peace to everyone everyday
Kenyon was married for a time and had a special relationship with Hayden, Haley and Hunter Peterson and loved them and missed them. Charles Kenyon Pepin-Donat will missed in so many ways, as a son, as a friend, as a step dad. He brought a special light to every day. We will hold him in our hearts and our minds forever. He is now in a better place and while the grief in our hearts is overwhelming, in our minds we are grateful for the everlasting peace that he now has.
Kenyon is survived by his father Bryan Pepin –Donat, his mother Jeannie Worley and his other dad Ron Worley of Loon Lake, his brother Michael Pepin-Donat, Michael's special friend Crissie Noonan of Richland, his grandmother Sweetie and grandpa Sam Pelligrino of Shelton, his Aunt Carol Powell and her husband and daughter Kelsey Don of Snohomish, His Aunt Elaine Pepin-Donat and Aunt Diane Pepin-Donat of Las Vegas, His Uncle Ron Pepin- Donat, Wife Ginney and daughter Ashley of Duniden, Florida, Uncle John Pepin-Donat and Wife Kathy of Duniden, Florida, Uncle Ron Hardie and Uncle Ric Hardie of Seattle and special friends Wes, his wife and son Bobby, Chuck and Ian.
Services will be held at Einan's Chapel in Richland, Washington at 3:00 p.m. Friday, January 22, 2010
I am sorry to hear of Kenyon's death. I had the pleasure of working with him as his counselor at Hanford High School, and I found him to be fun and unpredictable! He had lots of spirit, and that was certainly reflected in his obituary.
My condolences go out to the Pepin-Donat family.Im glad Kenyon's in a greater place.I will always cherish the memories from our childhood.
Sincere Thoughts and Prayers from our family to yours during this time.
Bryan, Jeannie, Michael, My Heart is broken for Kenyon, and my heart is broken for all of you. I love you, Uncle John
Kenyon always brought a joyful, comfortable energy with him when he worked on our home. His work was impeccable, and we were looking forward to his remodeling our entire kitchen soon. He spoke of his family often, and we considered him a friend.
Kenyon Charles Pepin-Donat was one of the most genuine and loving humans I ever had the pleasure of knowing. His passing has left a hole in my soul that will never be filled. He has gone to be with our father, and will be missed terribly. Love you and miss you Godfather, Brother, Best friend, BOB. my heart goes out to the rest of his family especially Brian and Mike.
It is so hard to say goodbye to someone I love so much. I am going to miss you so much, you have been my friend for so many years, my life will never be the same without you.
Dang Kenyon just saw you recently at the Mall. Always cool to me and always making people smile. You will be missed friend.
I had the pleasure of getting to know Kenyan at work with Kitchen Restylers, and I will always remember his always present smile and great humor. I've always considered him a friend although we only had a working relationship,He will be dearly missed. My heart and prayers go out to all his loved ones. May he rest in peace.
Bryan – our prayers are with you.
Scott & Natalie
Kenyon will always have a very special place in my heart and has left me with good memories and feelings that I can smile about. He is truly, one of those great souls that I am lucky to have known. My condolences and prayers for his family and friends, for he is gone far to soon an will be missed tremendously.
Dearest Bryan,Jeannie,Michael,
I cannot find the words to express my sorrow to you all..I loved Kenyon with all my heart his beautiful soul will be missed forever.I know in time all of your memories through the years of Kenyan will wrap themselves around you to be a lasting comfort.I am holding you all in my arms I will never let go..with all my love..Aunt Elaine
Kenyon was one of the good ones. He will be missed. To Mike and the Family you are in my thoughts and prayers. I am so sorry for your loss. James Runyon
Love to you all. I'm so sorry.
To Mike and Chrissie – please accept my heartfelt condolences on the loss of Charles. The hurt will lessen over time while the love you have for him will carry-on forever.
Curt and I were saddened to hear of Kenyon's passing. We fondly remember the "little brother" trailing along with Michael, Adam and Glenn; so exhuberant! Our prayers are with your family during this difficult period.
kenyon was one of my brothers best friends and when I lost my brother in 02 he was there for me.I knew kenyon back when he was in grade school, I watched him grow from a kid into a man and I am proud to have known him and to have called him a friend!He will always be loved and missed.R.I.P Kenyon and say hi to craig for me!!!!
I haven't seen Kenyon since High School. I remember him from Tapteal the most. The sheepish smile when he would get scolded by a teacher. Still makes me laugh! I am so sorry to hear of his passing!
Your smile will be missed; my heart goes out to your family. You are in a much more beautiful, peaceful place. I hope you have found yours. When I look in the past, I'll always remember you.
Kenyon was my best friend, growing up in the Tri-Cities. From Tap Teal to Hanford we were always in to mischief together. After high school I left and joined the Marines and Kenyon went on with his contracting. Five years later I named my first son after him. He will truly be missed. Bryan, Jeannie, Michael and all the family, I'm so sad for your loss. You all will be in my prayers.
Our love goes out to you Mike and your Family. Kenyan you will truely be missed. With Love, Madrigal Family
Kenyon was a dear friend. He used to come and visit my family nearly every day. He was the big brother I never had. Being quite a while since I've last seen him, and though we had lost touch, I always was hoping to run into him somewhere. That goofy laugh, and to see his smile would always light up a bad day. I'll miss your friendship, Kenyon. All us Fisher's will. We are without a member of the bunch. Our thoughts go out to his family, and all the many friends he had.
Bryan and Family,
We are so very sad to hear about Kenyon's passing. He was a beautiful person inside and out.
Christina Churchman & Lauren Asplund
Kenyon, you will be missed dearly! You are very much loved. So glad that you were apart of our family. So young, so sad. My heart and thoughts are with our entire family.
Your Cousin, Anna
Bryan and family,
Ross and I are very sad to hear about Kenyan. Are prayers are with you. We have many good memories of the Pepin-Donat family and our time we spent together.
All our love
Michele and Ross
Bryan, Mike and family,
We send you our heartfelt sympathy and will keep you in our thoughts and prayers.
Hayden, Haylee and Hunter carry a special place in thier heart for you. I am sorry I let you down as a wife. I loved you very much.
Bryan, Jeanne and Mike I am very sorry for your loss.
The kids and I have wonderful memories of our time spent with Kenyon. One of the best times we all
spent as a family was our road trip to Colorado. We had so many great times spent together.
Denelle, Hayden, Haylee and Hunter
Jeannie,
I am so sorry to hear about your son. I know there are no words I can say to ease the pain. I want you to know that I am thinking of you in this difficult time.
I knew Kenyon back in the Tapteal/Hanford days. He was Mike's sweet, funny little brother. I always heard good things about him from my little sis and her friends. He will always be loved and missed. My prayers go out to his family, Mike, and all his friends. May God bless and hold you.
I pray for peace and comfort for your family and loved ones during this difficult time.
Jeannie, Bryan, and Mike we are truly sorry for your loss. Stuart has many fond memories growing up with all the boys from the neighborhood. Those were some good 'ol days. Kenyon will be missed. Our thoughts and prayers are with you.
Mike and Family – I'm so sorry to hear of Kenyon's passing. Our family is thinking of you.
May the Lord bless and keep you Kenyon. I remember so many days meeting up with all the kids on the corner of the Pepin-Donat house and planning our fun. Kick the can down at the Mulderigs, cardboard boat races around the church, and when there was nothing else to do there was always the desert. Our families thoughts and prayers go out to Jeannie, Bryan, Michael and all those who are grieving the loss of Kenyon.
I have known Kenyon since he was just a little guy with twinkling eyes and a huge smile. I always considered him one of my "other" sons. Mike, Jenny, and I have many happy memories of our time in the desert with the Pepin-Donats in West Richland. Your family will always be in our hearts and our prayers. Love you!
Been my friend since 6th grade. Will always remember you man. I'll never let go of the cd you ripped for me just 2 weeks ago. I'm glad i was able to call you a friend. You will be missed greatly.
So sorry to hear of your loss. Please know your friends are here for you, to support you through this difficult time. Your family is in my prayers.
Dear Bryan and family: I want to send my condolances. Such a young person and way too soon to lose. Please know that you are all in our prayers and we will be in touch. Take care and know that God will carry you through this most sad and heart breaking of times. We love you. The Dixon, Keyes, Johnson family.
Bryan, Jeannie and Michael
Our prayers and thoughts are with you all during this difficult time. We were so very sorry to hear about Kenyon. We continue to keep you all close to our hearts.
Don and Terry Buechler
Brian, Jeannie and Michael,
I am so sorry to hear about your loss with the passing of Kenyan. It seemed like only yesterday our boys were all tearing through the front yard whooping for joy. I haven't seen Kenyan in years but I do remember so clearly his bright smile and disposition. My heart goes out to you all.
Sam Wright
Dear Bryan and Jeannie, I can't tell you how my heart is hurting for you all at this moment. There is nothing harder than loosing a child… doesn't matter how old that child is, he is always your child. Although it has been years since we have spoken, I have thought about you all often, perhaps this is the opportunity to reconnect. I am sorry that I live so far away from Washington, as I would love to be there to support you both. With a heavy heart, Your friend, Sue
As I miss my great friend Kenyon, I am also touched by the countless memories of all the good times I got to spend with him. All the time we spent together with our dogs, brother and sister combo Primo and Iris, to rocking out side by side for many years as our older brothers took the stage. Even our many debates over the best rock band of all time, which he I have to say, he was definitely right. Led all the way my man. You made this bullhead a fan.
He was a one of a kind with a huge heart for the people close to him. His infectious smile, laughter, and genuine sense of humor will be greatly missed. My heart and love goes out to my brother Mike, and his family Bryan and Jeannie.
Sincerely Brandon
Dear Jeannie, Michael, and Bryan,
Our family extends our sincere sorrow for the loss of Kenyon. The memory of his sweet smile and great sense of fun when he was a little guy will always be remembered and we were blessed to know him. Thank you for your friendship. We're praying you and your family will find peace knowing that Kenyon is safe and happy in the arms of God.
Im at a loss for words. Kenyon was so wonderful. Such a great man to be around. Such a contagious smile. I have such fond memories of him teaching gage and I how to ride his motorcycle and plant a propper garden. He will be missed by so many. I cant help but think they were needing some smiles in heaven. Im so sorry for your loss.
Sincerely Shelby & Gage.
My heart aches for Kenyon's family, especially Bryan, Jeannie and Mike. Kenyon was such a good guy and I loved seeing his smile and hearing his laugh. I have great memories of Kenyon on Teal Ct when my brother Mike and I grew up across the street from the Pepin-Donats. I can only hope that my children will have the same kind wonderful childhood memories and friends. My whole family, including grandparents,aunt and uncle loved and respected Kenyon both as a child, when he was our cute friend across the street and as an adult, when he did work on their houses or just stopped by to bs. Kenyon you are missed!!
My thoughts are with you and your family as you remember Kenyon and celebrate his life. May peace be with you all.
Kenyon will be missed~he was beautiful. He was a kind, loving, gentle soul.
Dear Bryan, Jeannie and Michael,
We saw Kenyon only a oouple of times when he was young, but I've been reading some of the tributes Kenyon's friends and family have left and it is obvious I missed out on knowing someone very special. They speak of his beautiful smile, being a best friend, loving him, great memories. . . and a really good feeling comes over me even at this sad time. Lyle and I send you our love and our heartfelt sympathy.
My brother and I met Kenyon a couple of years back. Over the past few years, our friendship with him remained a constant source of good times. Hudson and I have many fond memories of summer barbecues at his place. About the time we met Kenyon my brother and were just getting into motorcycles and Kenyon, already an experienced rider, would often go on short distance 'day trips' with us. I don't think there are words to convey how much he meant to us or how much he will be missed. We will always treasure the good times and good humor we shared with Kenyon. Kenyon was consistently hospitable and easy to be around; more than that he was a genuinely decent human being. Our sincere condolences go out to all friends/family who share in his loss.
The Brothers Lemon,
Remington & Hudson
I remember Kenyon in my third grade class room with his bright eyes and great smile. I enjoyed meeting him again as a wonderful adult, and admire the floor work he did in our home.
TO KENYON'S FAMILY:
Kenyon performed a lot of jobs for us and in the process we became very close with him. We will miss his work but most of all we will miss him. We will miss his smile, his sense of humor and his bantor. Him and Shelly used to joke around all the time they also had a lot of talks and he definitely became more than just a contractor.
He will be missed and our thoughts and prayers are with you.
My sincere and heartfelt apologies to Mike, Chrissie, and the entire family. May you find strength, faith, and courage from those who loved Kenyon, from each other, and from within. I am sorry.
Dear Bryan and family,
Sending you love and heartfelt prayers.
Michael, Jeannie, and Bryan
I am sorry to hear about Kenyon passing. I will miss him greatly and cherish the great times we shared growing up together in West Richland. Some of my best childhood memories were with him, building bike track in the desert, racing bikes in the court with our cardboard hydroplanes towed behind, and our many nights playing kick the can with the neighbor kids. My heart goes out to you all he has touched.
Bryan, Jeannie and Michael
We were so sorry and heartbroken to hear about Kenyon, our thoughts and prayers are with you during these most difficult times.
We have such fond memories of Kenyon growing up with our boys. We also fondly remember the times we had talking to him as he installed the wood flooring in our home.
May God bless you and your family and may your sorrow be tempered with the knowledge that he is now in Heavenly Fathers loving care.
Tom and Suzanne Dezember
Kenyon, you were the greatest friend to me, Godfather to my son and Best-friend to my husband. I will always remember the big smiles that you left on our family Bobby so loved you so much to where I had to call you Super "K" because your name brought up meant we were going to see you right then. 3.5 year old. We all loved your garden to which we were all at peace, and thinking good thoughts; until bobby mowed a few tomatoes down, you always made us smile pointing to different things to keep him entertained. I will always miss that. I love you and I know that you are well loved with our Lord Forever.
Memories will last forever…..
My condolences go out to all of Kenyon's family and friends. I am sorry i could not attend his memorial service, but i was there in spirit and mind. He was an enlightened soul that always put a smile on those around him, a kind heart and generous warm being. He will be missed! You are all in my thoughts and prayers.
Dear Bryan, Jeannie and Mike
Our thoughts and prayers are with you. We have so many beautiful memories to reflect upon, Kenyons love of gardening, watching him and Iris together or the energy he'd bring into any situation. He always had a smile and we will remember that forever. All our love.
To Kenyon's family,
My heart goes out to you. I remember Kenyon as a young child going to Tapteal. He always did have a smile on his face. I'm sorry to hear that he is gone, but my memories are of a child that was constantly smiling. He was in either soccer or baseball games with my son, David.
God bless,
Bennette Sanner