FIND AN OBITUARY
Service information is posted on our website only with approval from the family.
If you are seeking information not listed below, please contact us.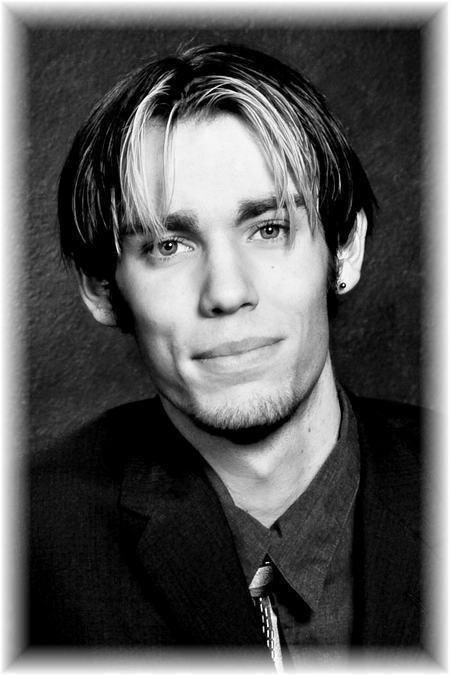 Christopher Ryan Reno
05/14/1986 — 01/29/2010
From West, Richland, WA, US | Born in Dallas, Texas
Christopher Ryan Reno
Christopher Reno Christopher Ryan Reno was born in Dallas Texas on May 14, 1986, just 12 months and 2 ½ hours after his older brother. Chris was taken from us in a tragic car accident at the young age of 23 on January 29, 2010. The family moved to West Richland when he was six months old and he has lived here ever since.
Although Chris made friends wherever he went, his best friends were people he knew since middle school and high school. He was a very loyal friend and always had their back. He loved his 1999 corvette and his motorcycle, which he recently rode to North Carolina to visit a friend. He loved to play paintball and set up an area on the family farm that he and his friends would play at for hours.
Chris loved his family, and even recently drove down and visited many of them in California. He was the best big brother in the world: doting, loving, and loved. He always had time to watch Disney with Hannah, teach new karate moves to Cheyenne, work on his car and motorcycle with Dad, and to look over various magazines while having in-depth conversations about anything and everything with Misty. He was greatly loved by his family and the entire Ft. Hunter Liggett community.
Chris was really excited to start in the welding program at Columbia Basin College this spring. He had worked for Connors Drilling traveling to Alaska, New Mexico, and Nevada. He really liked the job and made new friends everywhere he went. He recently worked the outage at Energy Northwest and this past summer at C&M Nursery.
Chris is survived by his mother Lori Randy Walli; brothers Jason Reno and Andrew Walli; grandparents Perry and Mary Gruver, all of West Richland; aunts Denise Sitter of Richland, Kathy Rick Walli of Kennewick, Janice Carolyn Walli of California; cousins Joshua Alia Sitter of Whidbey Island, Shawn Walli, Areiel Affan Karaca of West Richland, Arin Adam Winsor of Seattle, Stephanie Winsor of Finley, and Ari Walli of California.
He is also survived by his dad Craig Debi Reno; sisters Misty, Cheyenne, and Hannah of Ft. Hunter Liggett, California, and Grandmother Gladys Reno of Garland, Texas. He is survived by numerous aunts, uncles, and cousins.
He is preceded in death by his grandparents Ross Reno, Reidar and Marion Walli; uncle and aunt Reidar and Letty Walli.
Visitation will be held at Einan's Funeral Home on Thursday February 4, 2010 from 4 pm to 8 pm. A celebration of Chris's life will take place at Central United Protestant Church Friday February 5, 2010 at 11 am.
An account has been opened at GESA Credit Union in Chris's name to help with funeral expenses. Donations can also be made to the Benton Franklin Humane Society, 8620 W. Gage Blvd., Kennewick, WA 99336.
Although I never had an opportunity to meet Christopher my thoughts and prayers are with his family during this time of loss.
My prayers go out to Chris's friends and family. You will be missed Chris and I know we will all see you again one day.
Our thoughts and prayers are with you in this very difficult time. We know there are no words that will ease your pain, but know he will be remembered in the hearts of those he touched, for nothing loved is ever lost, and he was loved so much. The McGlennon Family
Chris you are such a blessing to the world. I remember playing hide and seek in my tiny apartment, in the dark and I laugh so hard when I think about those days. I miss you so much. It seems unfair that such a wonderful person be taken from this world. Till we all meet again.
I am sorry for the Reno family's loss. I did not personally meet Chris, but my daughter did. I only caught glimpses of him when he visited Craig, Debi and the girls. My daughter says he has a great smile and awesome personality. He will be greatly missed by so many!!!
R3no was the kind of person you could never win an argument no matter the topic. he never gave up he never quit. memories i have of him will always be on my mind. hide and seek was my favorite times with him. we cant find you right now but we will just dont move around to much… and keep the light off this time.
Hi, I was a great friend of Chris on World of Warcraft and he was a really good guy. I am sorry for what had happened. All I wish for him now is to Rest in Peace.
To Chris. I want to thank you for always putting a smile on everyone's face when you came around. I also want to thank you for scaring me with your vet out at autocross. Just thank you for being you. You will never be forgotten.
My family lives next door to the Walli's and would see Chris from time to time. He was easy going and had a special way with kids. My 6 year old son liked to watch Chris drive off on his "super cool motorcycle." Chris was an awesome big brother! Our thoughts are with your family.
I wish I could be there to see you one more time…I will truly miss you my friend…I will cherish the memories of you coming over and hanging out with me at my house and at school.. Goodbye my friend..I love you….
We are so deeply sad for your loss. We pray that God will carry you through this most difficult time in your lives. Please know that you will remain in our hearts and prayers. We love you!
Uncle Charlie, Kristi, CJ & Kyle
In my darkest of times, you were there for me. You would listen to all my secrets, and you were loyal. It seems wrong…that such a good person, and family memeber, and friend…gets taken from us all.
Chris, none of us will ever forget you. Everyone you've ever met will keep you in their hearts and thoughts. Your family and friends will always love you and miss you.
yours always, BRi
Chris was growing up to be a fine young man who will be greatly missed by all of us.
It always saddens us to loose those we love. This is made even more tragic when they are taken away from us so young in life.
The old adage of "never drive faster than your angels can fly" will never apply to you my friend, because you have become one of angels who will look down and take care of the rest of us in our journey through this life.
Gods speed Chris, Gods speed.
~He was always a great friend and he will be greatly missed.~
We are so sorry for the loss of this wonderful young man. Our prayers and thought to his family and friends.
Its so hard when you lose someone so precious. Words cannot express what my heart would like to say, but please know that I am sending all my love and prayers. May the Lord comfort you and give you peace. Aunt Laurie
~Our thoughts and prayers go out to you all during this difficult time~ With much love, Richard, Diane and Ian Mozeleski
Craig, Debi and Girls; we send our love, our thougts and our prayers your way. May God somehow turn this tragedy into a blessing and may your entire family feel his love and mercy in the comming days.
We will all miss you dearly. i remember when we were hanging out and we would have tickle fights. im going to miss those.But more than anything im going to miss your laugh. i think we all will. Your charismatic outlook on life. its inspiration to us all to shoot for what we want in life and we will never regret it. i will always have a place for you in my heart for your heart was so good. rest in peace my loving friend.
Lori and Family:
My thoughts and prayers are with you all during this difficult time. Having children the same age I can't imagine the pain you are feeling. Know that you are being thought of and may God help you to find some peace – in time.
Chris, you were one of my Grandson Justin Eskimo friends as well as a good friend of our family.
My Grandson has been gone now for 3-years, but in that time you and other friends of my Grandson would stop by the house to see how we were doing.
You would always take time to play with Justin's little sister, Talia.
Everytime you came, you had hugs for Grandma and me as well as when you left.
Chris, you had a good heart and you will be dearly missed.
To Chris's family and friends: We were priveleged to have known such a fine, young man and his absence will be felt for a long time, but when I think of Chris, I will think of the good man he was becoming and the times we have shared and the lives he has touched.
For such a young man, Chris has left boot prints which will be difficult for someone to fill.
I feel that Justin is still looking in on us on occassion and now Chris will be as well.
Until we can all be together again.
Although I haven't met you personally, I have shared in your loss through my dear friend, Diane's Facebook page. My thoughts and prayers go out to you and your family at this very difficult time.