FIND AN OBITUARY
Service information is posted on our website only with approval from the family.
If you are seeking information not listed below, please contact us.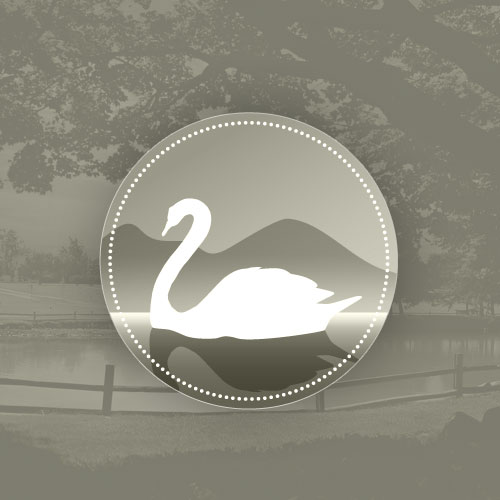 Duane Charles Shelly
12/01/1966 — 01/16/2010
From Richland, WA, US | Born in Canoga Park, California
Duane Charles Shelly
Duane Charles Shelly, 43, of Richland, passed away January 16, 2010. He was born December 1, 1966 in Canoga Park, California and has lived in the Tri-Cities for about 30 years. He was a member of Faith Assembly.
Duane loved the outdoors. Growing up, he loved to go fishing with his Dad, Grandfather and brother. He also loved to cook and was known as "Chef Shelly."
He always looked forward to hanging out with his Grandfather Joseph, shooting pool and playing cribbage. Duane had many friends all over Washington. He loved to golf and went to all of the Dave Mathews concerts he could with his good friend Matt Ostby.
Duane was a great counselor of people and encouraged many people in his path of life through his communion at church and the lasting friendships that came of it.
One of his favorite memories was the first year he was able to surprise his nephews and niece with Christmas presents.
Survivors include his mother, Mary Jo Bohnenkamp; brother, Todd Joseph Shelly; sisters, Wendy Marie Shelly and Michelle Nan Ramsgate; two beautiful nephews, Thomas 16 and Bubba 3; and his wonderful niece, Emily Dora Licata 10. Preceding him in death are his father, Thomas Paul Shelly; grandparents, Joseph and Lois Gatto, and Charles and Dora Shelly.
Services will be announced through friends of Duane Shelly. His ashes will be spread in the ocean in Carmel, California.
Duane,
You will always be my friend. You are a good soul.
Vince X.
Duane you will be missed, my favorite memory is of Duane and my oldest daughter swimming in our friends swimming pool and Duane teaching her to hold her breath…splashing and laughing…to this day she loves the water and I attribute that to the fun she had in those early beginnings of swimming, I think she was three then.
My Son who I loved so much, you will be missed more than you know..to his friends who loved him very much to his family who always loved him.You are with the Lord now and he will show you much happeness and continue Love.
You are with you Dad now.
Love Your Mother
Duane, you will be truly missed by those you touched, I know Matt will never be the same without you, he truly misses you but we know you are in a better place now. You are now at peace and not in pain anymore, all of your laughter always brought laughter into our lives, I will cherish all the memories over the past 10 years, I know you just wanted to be loved, and now you will be by your god, rest in peace, and we will meet again someday.
Duane,
God Bless and rest in peace. To his friends and family who will miss him, I am so sorry for your loss.
Duane, We will miss you so very much but know you are in a better place & we will see you again. Our prayers go out to your friends and family. We look to the Lord for peace & comfort during this painful time. Thank you for the laughs and always being there, everything you've done, we will never forget. We love you, God Bless and see you someday soon brother! Ryan, Katie & Timo
I know your in a better place, you will be missed. God bless.
Duane will be dearly missed, he will be in my thoughts and prayers, God Bless..
You will be missed
You will be missed, and I know you are out of pain. thank you for your caring and thoughtfulness, we love and miss you joan, dolan, daulton
My dear friend, I will miss you always. You were my bestfriend and I will miss our hanging out times. You brought so much into my life, my favorite is the laughter. You gave me so many memories and stories that I will hold dear to my heart. Your friendship was a gift. I find comfort knowing you do not suffer anymore and you are at peace. Thank you for teaching me so much. I love you dearly.
Lil buddy,as i sit here this morning watching a DMB dvd,smiles and tears come to me as i think of the great times we had on our tours. You always wanted to be front row and today you are my friend. When I hear someone yell for WATCHTOWER i will think of you,and how many times you yelled it in my ear,lol, you loved that song. On Jan.16th you gave up your ghost for a more peaceful life, I will never forget the last hug and look in your eye you gave me, you were ready.You will be dearly missed but never forgetten, thanks for being a brother and friend. Matt
Duane I know we talked a lot about dieing and what you would leave behind. I have nothing but fun memories with you. I know being a faithful servant to God was on your mind every day and for that I thank you. I will miss you but just think no more breathing treatments and now you can run all you want too. I know you are in his presence now but know that my family and I all love you.