FIND AN OBITUARY
Service information is posted on our website only with approval from the family.
If you are seeking information not listed below, please contact us.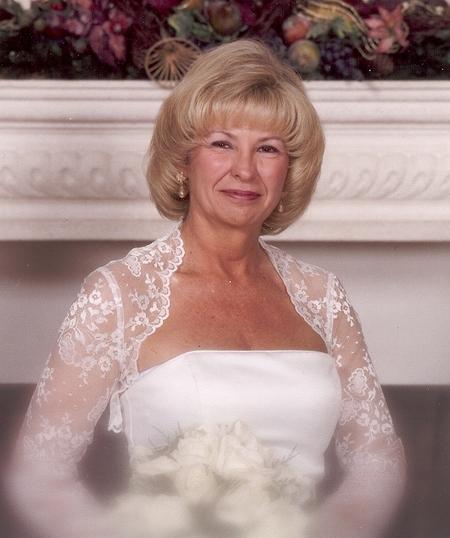 Joy Claire Stiles
01/01/1947 — 01/17/2010
From Richland, WA, US | Born in Cleveland, OH
Joy Claire Stiles
Joy Stiles
On January 17, Joy Stiles passed away at her home, buoyed up by her family and closest friends. Born January 1, 1947, to Robert and Billie Burke in Cleveland, Ohio, Joy moved to Richland after her father took a job with GE, attending Richland schools and graduating from Columbia High as a proud Bomber.
Beginning in 1965, Joy attended WSU and in 1966 she chose to begin married life in Pullman with her first great love, Michael Toner. Pullman was where she later gave birth to her beloved son James and where her life as a mother and dedicated Cougar fan began. Following Mike's graduation from WSU, the young Toner family moved to Aberdeen to begin a long affiliation with the Weyerhaeuser company, which took them to locations in Washington and, ultimately, to Mississippi. While in Mississippi, Mike tragically passed away at a heartachingly young age.
Joy and Jim returned to Washington so that Jim could attend WSU and Joy settled in Richland, joining PNNL in 1986. It was there that Joy met the second love of her life, Dennis Stiles, forming a bond of love and friendship that endures to this day.
In 2003, after many years of eager anticipation, Joy was delighted by the birth of Jim's first child, Megan Joy Toner. Her long awaited chance to be Grandma was further enriched in 2005 with the arrival of Kate Alexa and Joy treasured every chance to spend time with her precious granddaughters and their parents too.
Joy was gorgeous on the outside but her true beauty was inside, manifest through quickly forming new friendships, caring more for others than for herself, and her irrepressible zest for life. Her smile warmed many hearts and her laugh carried throughout PNNL office buildings, and during the past year, through hospital corridors too. Joy was the perfect name for this cheerful, fun loving, engaging woman. She was taken from us too soon and her laugh and radiant smile are sorely missed.
Joy is survived by her loving husband Dennis, son Jim and wife Minh, granddaughters Megan and Kate, brother Bill and sister Niki. She was preceded in death by Mike Toner and her parents, Robert and Billie Burke.
The family would like to thank the many dear friends who enriched Joy's life journey, especially those who brought so much encouragement, support, and even laughter, to the last stage of that journey. The family asks that in lieu of flowers contributions be made in Joy's memory to the Tri-Cities Cancer Center Foundation, Joy Stiles memorial fund.
A memorial tribute service will be held at 2:00 on January 23rd at the Memories at Sunset Event Center in Richland.
I went to High School with Joy many decades ago and will always remember her as one of the most beautiful girls in our class, with great intelligence and an unusually sweet personality. Please accept our condolences and wishes for peace and comfort to her family and other friends. She will never be forgotten as long as we who knew her live.
From someone who was only around her a few times, this is what rings so true to me: "Joy was gorgeous on the outside but her true beauty was inside, manifest through quickly forming new friendships, caring more for others than for herself, and her irrepressible zest for life."… I could tell that about her the very first time that I met her. She was a very unique, beautiful, and special woman.
Joy had a shine, a star smile and rich kindness toward all she met. I'm so sorry for your loss. She will be greatly missed.
Joy was my best friend from kindergarten thru grade 12. In her presence, her warmth and love of life embraced you and it warms my heart now to be able to share my thoughts of her and of our friendship. The world became a bit less compassionate when she passed to join her family above. Love you lots girlfriend!
I was so sorry to hear of Joy's passing. I have such wonderful memories of our friendship in high school. She was always the one with a smile and had such a wonderful laugh. We had such fun. She will be missed. Her family is in my thoughts and prayers.
Joy and I shared many great memories of our employment years at Battelle. Yes, she was a joy to be around, and in addition, she was always willing to be of help, would always inject good into somber news, presented the positive side of whatever the case. She was a true friend. I will miss her, and I pray God keeps his loving arms around her.
Dennis, my thoughts are with you.
Doreen
Jim and family,
We just want to let you know how sorry we are to hear about your mom. She was like a mother to me and I cherish all of the memories I have of her.One thing I can visualize about her was how she was always smiling. I will always remember her coming so far back to Mississippi for our wedding. It meant so much to me. Jim,I want you to know that I think of you often, although we haven't been in touch in a long time. You and your family are in our thoughts and prayers. May God Bless you and your family.
I have so many wonderful memories of Joy through the years. She was such a warm and friendly person at Col High, and when we reconnected years later at PNNL. I remember seeing Joy and Dennis at so many WSU football games in Pullman. My prayers are with Dennis, Jim and your family.
Such good memories of Joy in high school and at PNNL. I can't count the times at work I would smile and know something had delighted Joy as that wonderful laugh drifted down the hall. It was an honor to be at her 63rd birthday party to celebrate this special friend. Dennis and Jim, you and your family are in our thoughts and prayers.
I had the great pleasure of working with Joy at PNNL for many years. She surely did live up to her name with her beautiful smile and contagious laugh; what a "Joy" she was to be with!
Please accept my heartfelt condolences. Joy left you way too soon.
Barbara Halka
Dearest Joy,
Never did a name suit anyone as well as yours did you. I have fond memories carpooling with you and Carol White all those many days ago to Col-Hi. Let alone sharing your warmth and contagious laughter. As you join loved ones on the blessed side, may those you had to leave behind be uplifted by your glowing radiance each time they think of you and be comforted as you embrace them with your loving spirit. I'll remember you always.
Please accept my condolences on the passing of Joy. Jim, you have been a dear friend since our high school days. I will always remember your mom as a kind and beautiful woman and I know that she will be truly missed by you and your family. Please know that you are in the thoughts and prayers of friends back in Mississippi. Psalm 46, Psalm 61:1-2
Dennis and Jim — I had the great pleasure of working with Joy for many years at PNNL and now have the great pleasure of working with you Dennis. Joy was an absolute "Joy" to be around and work with, she was a very special person, and I will miss her very much. God Bless you Dennis and Family.
The loss of Joy brings back many memeories at CHS & WSU. To all, her smile & laugh were heart stirring, Joy will be missed. May she rest in peace.
Joy was one of the first people I met when I moved to Richland in 3rd grade. We quickly became friends and spent many fun times together from grade school thru college. She was always a warm, caring person and I will cherish the many memories I have of our times together. My thoughts and prayers are with Dennis, Jim and family.
God Bless you Dennis, your Joy was such a sweetheart! My heart goes out to you! I always called you folks my Lemberger people! I remember when we Oakwood Cellars was open 6-8 pm in the early years and you two would come out and enjoy a glass of wine on the grounds. It was so nice to see the romance of your love for each other!
My prayers are with you. If you ever need a good glass of Lemberger you are always welcome to come have one with me.
Love, Eppie Skelton
Dennis,
My heart goes out to you and your family and am deeply sorry for the loss of Joy. She was truly a special person and her name fit her so very well. I enjoyed knowing Joy at Battelle and will always remember her wonderful smile and friendly and joyful spirit. My thoughts and prayers are with you and your family.
Love and sympathy,
Ila Metcalf
Dear Dennis,
I am so very sorry for your loss.
Joy's name says it all, as her gorgeous demeanor, positive attitude, and wonderful personality radiated happiness to everyone around her. She always displayed that beautiful smile whether she was relaxing, and enjoying herself, or working hard. To Joy, everyone was important, as she always treated people with the upmost care and courteousness.
She will definitely be missed, and we who have had the the pleasure of knowing her have indeed been so richly blessed, and beyond anything we could possibly imagine. May the joy she shared continue to warm our hearts always.
You and your family are in my thoughts and prayers
Kim Swieringa