FIND AN OBITUARY
Service information is posted on our website only with approval from the family.
If you are seeking information not listed below, please contact us.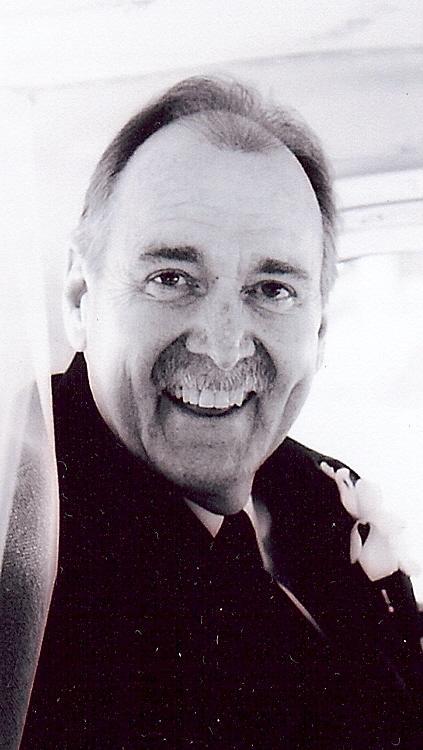 Michael R. Hood, Sr.
06/02/1952 — 01/22/2010
From West, Richland, WA, US | Born in Cincinnati, OH
Michael R. Hood, Sr.
Michael Hood Sr. Richland, WA
Surrounded by his family, Mike Hood passed away at Kadlec Medical Center in Richland, WA on January 22, 2010. Mike was born to Bill and Vera Hood on June 2, 1952 in Cincinnati, OH. He grew up in the Delhi area where he attended Elder High School and went on to college. He spent his youth wrenching on old cars and motorcycles, as well as causing havoc with the other guys of Cha-Cha Ridge. He met Diane in 1975 and they were married in 1976. Amy and Mike were born shortly there after. The family moved to Phoenix, AZ where Mike was worked for the Bechtel Corporation conducting Construction and Engineering Management.
After 13 years, the family moved to West Richland, WA where they have lived for 16 years. Mike continued his work with Bechtel managing the field support of several different projects in the area. In 2006, Mike received his 30 year service award.
Mike is preceded in death by his father, William Hood. Mike is survived by his wife, Diane; his son, Michael; his daughter, Amy, and her husband Ryan Morris; his grandchildren, Claira Morris and the twins on the way; his mother, Alvera Hood; his sisters, Jenny Grooms and Janice Lawson; his brother, William Hood; several close extended family members; and a huge circle of close friends.
Mike loved to restore and work on his old hot rods, loved to ride motorcycles, go fishing, and cruise the Columbia River on his boats. He loved to be around friends and enjoyed playing the role of bartender, especially at Clover Island Yacht Club. Mike was a true gentleman, well respected, and loved by everyone who was blessed enough to meet him. He was an exceptional friend, defying all the rules of typical, and instead defining what was paramount. Mike was a perfect role model for his son, his son-in-law, and nephews. He also enjoyed quiet time hanging out with his ladies; Diane, Amy, and Claira. He will surely be missed by his wife Diane, and his many friends and family members. Mike voiced he was not sad, and that he wanted us all to be strong and celebrate his memories and to live and love life to it's fullest, just like he did!
A celebration of his life will be held at Memories at Sunset Event Center located on the beautiful grounds of Sunset Memorial Gardens in Richland at 1:00 P.M. on Thursday, January 28, 2010.
In lieu of flowers, donations can be made to the American Lung Association in Washington at http://www.alaw.org/get-involved/donate, the Tri-City Cancer Center at 509 737-3413, or Tri-Cities Chaplaincy http://www.tricitieschaplaincy.org/helping/gift.
Dear Diane and family you are in ours prayers,we love you and are thinking about you. Love TheYutze,s
So terribly sorry to hear of your loss, as your loss is shared by each and everyone of us at the WTP Jobsite, those that knew Mike personally or knew of him. He is and always will be well respected and rich in all the true meanings of life.
Thanks for affording me this opportunity, since I will be unable to attend the Services today.
Diane and Family,
Though this is a tough time, you will make it through. We have been blessed to have known Mike even for a short time. We remember is quiet voice and gracious laugh under that big smile. Our condolences to all of you; you have great reason to miss such a wonderful man. We will miss him too, but feel that his presence will always be felt in our hearts. Diane-you are such a shining light for others; keep that sunny disposition even on these dark days. Love, Bobby and Sandra
Mike was always a class act and will be dearly missed out at the WTP.
Although no words can really help to ease the loss you bear, just know that you are very close in every thought and prayer; and remember that Mike will live on in the warmest corners of your hearts forever.
Diane and family,
We are so saddened to hear of Mike's passing. I very much enjoyed working with Mike and more especially Rose and I enjoyed being his and your boathouse neighbor. Mike always had a great positive attitude and we will truly miss being able to see Mike for an occasional beer and the times we had just talking boats his love and, life in general. Mike was and will always be a good friend and, a great man.
Jim and I will miss Mike so much. Every time we saw him he was so much fun and always had a smile on his face. We enjoyed having him be the bartender and just will miss hanging out with him when we visit my Mom and Dennis.
DeeDee and the Hood family,
I would like to extend my sympathy and prayers to all of you. I was a child hood friend of Mike's and one of the "gang" of ChaCha Ridge. Great memories of great friends. We were separated by time and the miles as years went by, but you never forget people like Mike. You will all be in my thoughts and prayers.
I going to miss a Really Great Guy. Everytime I see a cool car or boat I will remember Mike. He will be missed.
Mike and Yumi MacDonald
DeeDee,
Our deepest sympathies to You and your Family! What a great guy and
great friend is Hoodie!
I will never be able to consider him
in past tense cause he will be in our hearts forever.
Dee & Family,
Please accept my deepest condolences. I have treasured memories of all the great times that I was able to spend with Mike, especially in the '55, stopping at the Riverview. He was always happy, everybody loved him and he loved you like crazy.
Sincerely,
Jon Pierce
Mike was an inspritation to everyone that worked with him. His "can do" and positive attitude was exceptional. We all miss him. My prayers and best wishes to Diane and his family.
Diane:
My heart breaks for you and your family. Dan & I will treasure the opportunity that we were lucky enough to have a beer with Mike and you just last week. You are both very special friends and an inspiration to many. Keep that beautiful sparkle in your eyes and beeming smile, it will help during these tough, dreary days. Loves 2 U
Diane,
Annette and I offer our deepest condolences to you and your family, for Mike holds a special spot in our hearts. We will always remember with fondness the time we shared with the two of you and look forward to the time we can spend with you in the future. He was a kind and generous person. Although he and I worked together many years, the best times were when we were away from work riding our Harleys, working on the cars, and being on the river. He spent a lot of time helping and encouraging me with my first hot rod and I will be forever grateful for his support. "The Bartender" will be greatly missed R & R forever!.
May God bless you and your family during this trying time.
Love,
Dennis and Annette
My prayers are with Diane and the family during these times. I had the opporntunity to visit Mike and Diane this summer when Mike was up and running, in fact I believe my visit was interfering with his plans to get on the river.
Diane & Family~
We are so very sorry for your loss of such a wonderful man. I will always remember Mike and his cars and boats, so glad we had the opportunity to boat with both of you. He will surely be greatly missed by all who knew him.
With Love~
Boyd & Tonia Hardy
From your buddies on B dock.
Our condolences go out to you Diane and your family. I can't tell you how much fun my dad and Mike had sitting around the yacht club and boat houses talking about "their" cancer issues and how things "should" be. How life was to be lived at it's fullest in the mean time. We always felt welcome and excited to be around you two. We would be sitting around and Mike would just say, let's fire up the jet boat and go burn some gas. Off we would go. We were soo happy to see you both walking down the ramp, hand in hand last September. Mike had his patented Big 'ol smile headed down to the boat house.
Excuse me, but I have to put this in my dad's words. He is going to be soo "God Damned" happy to see Mike and laugh about their names being one after the other on the Honor Plaque in the new Yacht Club.
May he always have
Red Skys at Night.
God Bless
Dan and Beth
Diane and family,
We are deeply saddened at hearing of Mike's passing. Knowing him as a friend and neighbor as well as working with him over the past 14 years will leave us with countless memories. His genuine care for those that were lucky enough to meet and know him will continue to be felt and his infectious smile and luagh will be missed. Our thoughts and prayers go with you all.
We were so sorry to hear about Mikes's passing. Even though he is in a better place, he will be missed. Our thoughts go out to you, Diane and your family.
Ray and Pam
Diane and family,
Words cannot express how sorry I am for your loss. Mike was truly an amazing, gentle, kind, and generous man. I only had the pleasure of knowing you and Mike for a short time, but in that time my life has been touched in a way it never has before. You are amazing people and this world is a better place because you are in it. Keep Mike close to you in your heart and memories, as I always will. Know that he is watching over you and wishing you to continue living, loving, and laughing, now more strongly than ever. My thoughts and prayers are with you.
Wendy RN
It was my pleasure to work with Mike and for him. He was very open and honest with me, not to mention fun.
Sorry for the loss to his family. I hope that his memory will help you get through this trying time.
I had the pleasure of working with Mike, and it was a real pleasure. I still recall the early morning conversations we often enjoyed before the workday actually started. Nothing can be added to the consummate professionalism that he shared with everyone.
Frank Bilek & Pam Huffman
One think we remember about Mike is that he would alway speek to us every time we say him.
I am so sorry to hear of Mike's passing. I worked with Mike at Bechtel for many years. He has always been a kind sole with a beautiful smile. My prayers are with your wife and children, Mike. You will truely be missed.
Diane and Family,
I am so blessed in having the honor and privilage of knowing Mike. He always brightened the room when he came to our office. I will truely miss him and my prayers are will you all. Regan McClure, Riverstone Dental.
We will miss the "Bartender". To us he was one of great courage and fortitude. Never letting anything get in the way of having fun with his friends and loved ones. For me I will always have memories of the R & R we shared in the boathouse and out on the waters.
Dear Diane, Michael, Amy and Ryan,
Our hearts are so heavy with the loss of our friend, but the memories we have will help ease the pain. We will never forget the parties we've had, trips we've taken, the concerts we've seen, and the strategies we used to get a table at Outback.
Everyone who knew Mike knows how remarkable he was: such a positive attitude, good-natured humor, more tolerant than most, and amazingly quick at addition and subtraction.
His continual demonstration as a loving husband, father, and friend will not be forgotten. And his recently new role as a grandfather brought him so much pride and joy.
We will miss Mike so much and we love you with all our hearts.
Brad and Merrie
Diane
I was so sad to hear about Mike, he was a great guy and always fun to be around. I will always remember our trip on Brad & Merrie's boat to Vantage with my head banging. All your good memories will keep you going, he was a special person and so are you. My thoughts and prayers are with you.
Love Katie
Mike's Family
I am so sorry to hear of Mike's passing. He was a great guy and a good friend to everyone he knew. I enjoyed the time Mike, Jim and I spent working on his chevy, lots of laughs with each other. Our thoughts and prays are with you.
Duffy
I worked with Mike at the Vit plant, as an Admin supporting his organization. I remeber my first month on the job he asked me who I worked for, and when I said I supported Superintendents, he said "Oh, so you're MY admin." He always seemed to me to be larger than life, with so much energy and a very warm smile when he was relaxed enough to share it. This is from the Poet William Wordsworth:
What though the radiance which was once so bright
Be now for ever taken from my sight,
Though nothing can bring back the hour
Of splendour in the grass, of glory in the flower;
We will grieve not, rather find
Strength in what remains behind.
We will miss the swim platform parties sitting on the back of your boat. Mike had a way with people that made you smile everytime you seen him. Keep on smiling Mike. We'll miss you
To the Hood Family,
My condolences to all of you and my prayers are with all of you at this time.
My brother Gary and I went to Elder with Mike and graduated in 1970.We too were part of Cha Cha Ridge. Mike sure kept things exciting all the time just great high school memories. I lost contact after high school but I can tell you Mike was a great guy he always had your back.I'm very proud to have know him back at Elder.
My prayer are with all of you.
Diane:
We are very sorry to hear of Mike's passing. He was such a special person. I do not recall ever seeing him without a smile on his face. I will cherish my memories of our days with Bechtel at Palo Verde and have a smile on "my" face as I do. May your wonderful memories of Mike help you through this hard time.
Mike will always be in our hearts; such a wonderful man and friend. We have so many great memories of Mike. As a colleague at Bechtel, we shared many a laughs and in Sam's case, beverages. We are so saddened by the news.
Diane, our thoughts and prayers are with you and your family.
I have so many great memories with my parents danEann at the Yacht Club, and Mike was a big reason. You will be missed.
To Diane & the Hood family, my condolences at this time. Mike was an amazing man I was honored to know him. If I can do anything to help you out in the future, please don't hesitate to contact me. Sincerely …
Dear Diane,
We all will heartily miss the "tall man walking the talk". Mike was the quintessential quiet, effective leader with a perpetual smile. Upon every greeting no matter what the isses or non-issues were, his beaming smile meant "friend, good to see ya".
Mike lived his life so genuinely, it is very profound to look back and say I knew Mike Hood and there were none better. I knew how much he was looking forward to the arrival of his new grandchildren. I know to he will be there at their birth in spirit just a whisper away!
I had the pleasure to speak with Mike about three weeks ago. He still had that positive attitude that I experienced working with him in the Carolinas during his assignment at the Brunswick Nuclear Plant. We connected early on and became good friends. You could easily tell that his family was the highlight of his life, due to seeing his smile when he spoke of his wife and kids. He was truly a role model and mentor for me professionally and personally. On this earth we have lost a great and honorable person; however, the memories of him will always be in our hearts. My thoughts and prayers are with his family.
You showed us how to work, play, laugh, love, and live.
Thanks Hoody
My condolences to the family of Mike Hood.
An exceptionally nice man who will be greatly missed but never forgotten.
God Bless you all and help you through this very sad and difficult time.
As I was driving to the service I was thinking about what it was that made Mike such an outstanding person. I realized that nobody else had his instincts. If I was explaining a perceived problem to him at work, he would be picking up the phone and solving it while I was still thinking. His life was like that, a participant, not just an observer. All the best to you.
Dear Diane,
Please accept my heartfelt sympathies for your loss. Our thoughts are with you and your family during this difficult time. Mike was an exceptional person who had the very unique quality to touch everyone that he interfaced with – I feel very priviledged and honored to have worked with such a wonderful individual who will be always missed but never forgotten.
Pam Handor
Diane,
We are thinking of you at this most difficult time. Lynn and I will always treasure our memories of Mike. May you find some form of comfort in knowing we love you.
Dear Diane, Amy, & Michael: We are so sorry to hear of Mike's passing. He was such a wonderful person. May all of your beautiful memories bring you peace. Most Sincerely, Del & Patti Your retired State Farm Insurance Agent
I had to pause when I happened to see Mike's obituary. I worked at Bechtel Hanford and sometimes had occasion to contact Mike with a question or issue. However, once he knew my name he never failed to smile and say hello or give me his full, positive attention as needed. He seemed to understand the true importance of relationships with people and the enjoyment of small moments, always looking for the positive and the solution. I enjoyed knowing Mike. Please accept my sympathy and prayers.
Diane and family,
Elizabeth and I send out our deepest condolences on the loss of a great family man and a very dear friend. Our thoughts and prayers are with you during this difficult time.
Mike was an exceptional individual, respected and loved by many. He will be forever etched in our memories as a person with a zeal for enjoying family, friends, and life in general. We will always remember and cherish the days we spent together on the Columbia River. Mike was always there to help you on any of your boating issues, and was in his element as the "Bartender" with his infectious smile encouraging a festive time be had by all.
We will not morn the loss of a good man, but will forever celebrate his life. As Mike has voiced… "We will" be strong and celebrate his memories and will live and love life to its fullest, just like he did!
Ernie & Elizabeth
I enjoyed every moment I spent with Uncle Mike.
Aunt Diane DeeDee,
My heart and prayers go out to you, Amy, and Mike. I have fond memories of many card games, liars poker, and cold cocktails with Uncle Mike. Win or lose he was always smiling and having a good time…BTW he mostly won! Uncle Mike will be missed by us all. Look forward to seeing you all on Saturday
My Uncle Mike was a freaking ROCKSTAR OF A MAN! There will NEVER be a day that his love will not be remembered in all of us. The moments when he begged us to keep dancing that the party wasn't over… the smile on his face and warmth of his embrace… the drinks he made, the laughes he shared… lives on forever in an ARMY OF LOVE.
Uncle Mike was such a Manly Man and he was the one that came to put together my flowers on my wedding day. I cherish those pictures, the moments. The pure JOY on his face and to see a BIG MANLY MAN setting tables at my wedding still makes me want to KISS HIS FACE A MILLION TIMES OVER. Amy's wedding… all the memories. My Unle Mike is so dear and so MISSED. My Aunt Diane and Uncle Mike brought the party. We all have to keep it going… TO CELEBRATE OUR BIG UNCLE MIKE. With many HUGS, KISSES, and HAPPY THOUGHTS to AUNT DIANE, AMY & FAMILY, and MY MIKEY TOO! I LOVE YOU GUYS!! I CAN'T WAIT TO HOLD ALL OF YOU IN MY ARMS!!
To Aunt DeeDee and Family, Faith, Love, Trust, Happiness,Playing Cards, warm weather, cocktails, beer, laughter, family, arizona, washington, boats, car shows, cars, motorcycles, sunburns, fishing, las vegas, and swimming pools were just a few of the words that create and define all the memories Uncle Mike shared and or created with me that will keep his life living on and on. Each of us have been touched by an angel……….Mike Hood…… Love you all and can't wait to see you in cincinnati………Love you Uncle Mike………
I was so sad to hear of Mike's passing. I had the honor of working with Mike both at the VIT plant and at the ERC where I also met and worked with Amy. Mike was an absolute pleasure to work with. Mike truly was an amazing man, leader, friend, and father who will be greatly missed…but certainly not forgotten.
Dee Dee, my heart goes out for you and your children!
Mike was a good man, and we shared alot of good memories. I'm confident that with the support of your family,friends and God, you will make it through this painful time.
Love Drew
Diane,
We are so saddened to hear of Mike's passing. He was such a pleasure to know. You are in our thoughts and prayers everyday.
Diane,
I just heard of Mikes passing. Please accept Carla and my condolences.
Through the years I have thought of Mike many times, when I could have used his help getting out of a pinch, like in the old days.
We will be thinking of your family and remembering Mike with great fondness.
Luke and Carla Lamons, and Boys.
We lived next door to Mike & Diane and family in West Richland through 1997. We have thought about you guys many times over the years. It saddens us to hear about Mike. John & Sherry Fulton and Stefaniagrown up now
Dear Diane. Been out of town. Mike will be greatly missed. My prayers and thoughts are with you and your family..As Always Lou Carpenter
I am so sorry to hear of Mike's passing. I worked with Mike at CP&L many years ago. My prayers are with your wife and children, Mike. You will truely be missed.