FIND AN OBITUARY
Service information is posted on our website only with approval from the family.
If you are seeking information not listed below, please contact us.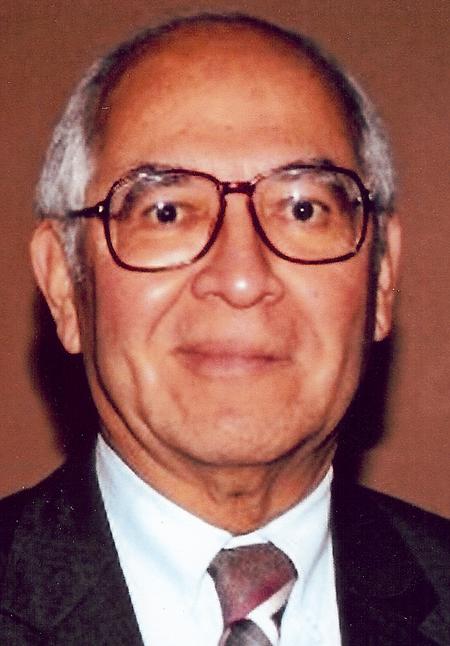 Robert R. Ramirez
07/26/1942 — 01/24/2010
From Pasco, WA, US | Born in Dallas, TX
Robert R. Ramirez
Robert R. Ramirez
Robert R. Ramirez, 67, passed away peacefully, surrounded by family, on January 24, 2010 in Kennewick, Washington.
Robert was born in Dallas, Texas on July 26, 1942. After having lived in Colorado and Southern California, he moved to Richland in 1976 with his loving wife Ann and their two young daughters, Chris and Alicia. Robert made the Tri-Cities his home for the next three-and-a- half decades. Ann and Robert�s third daughter, Amy was born in Richland in 1983. Ann passed away in 1991.
Robert served in the U.S. Army from 1962 to 1968, when he was Honorably Discharged. Robert was a member of Divine Fellowship and Christ the King Church. He was also very active in several charitable community organizations including Kiwanis, Key Club, Builders Club, March of Dimes and Junior Achievement. At the time of his passing, Robert worked in engineering for Meier Enterprises and Excelsior Design, Inc.
Robert is survived by his three daughters, Chris, Alicia and Amy and five grandchildren, Jennifer, Carson, Emily, Julia and Davis. He is also survived by his mother, Lupe, his sisters, Penny, Liz, and Dee and several nieces, nephews and other relatives. Robert will be dearly missed by family, friends, and all whose lives he touched.
Visitation will be held at Einan's Funeral Home in Richland, Tuesday, January 26, 2010 from 4:00pm � 8:00pm with the Vigil at 6:30pm. A Mass of Christian Burial will be held at Christ the King Catholic Church Wednesday, January 27, 2010 at 11:00am.
Memorial contributions may be made to:
Kiwanis Foundation
Tri-Cities Industry
PO Box 14
Richland, Wa 99352

Kadlec Foundation
kadlecfoundation.org

Hospice at the Chaplaincy
tricitieschaplaincy.org

Divine Fellowship
513 Barth Ave
Richland, Wa. 99352

Robert definitely not "Bob" was such a cheerful guy, and his smile would light up as he greeted friends and visitors at meetings with Kiwanians. I am a member of the Kiwanis club of Kennewick, and enjoyed knowing and visiting with Robert when he often visited our club.
He served as an example of a respectd and admired Kiwanian, and person.
My sincere sympathy goes to his family.
He will be truly missed by our members.
I had the pleasure of working with Robert at Meier Architecture and Engineering. He was involved with our projects in Belgium, Taiwan, Latvia and Egypt, to name just a few. His charm, smile and infectious positive outlook allowed him to overcome international language barriers and to establish friendships with ease. I am glad I had the opportunity to work with and get to know Robert.
Chris, Alicia, and Amy-
Your dad was a superhero volunteer who help make this a better community for all of us. It was our privilege to know him and your family. God bless you all.
Robert, You were one who was always suprising us. I will miss your laughter and enthusiasm for life including all the time and energy you gave to Kiwanis. Especially, Kiwanis was rewarded for your heart for the youth. I am blessed for having the opportunity to know you. Kurt
Chris, Alicia, and Amy,
We have had the pleasure of knowing your Dad since the Rowdies were playing soccer many years ago. He continued to be a good friend after that and although we seldom saw him, whenever we did he would always greet us with his great big smile and a warm hug. We will long remember him as being a wonderful friend to his community and we wish you peace as you bid farewell to him.
Our condolences,
Ellen and Steve Schaus
Dear Chris, Alicia, and Amy,
My memories of your dad date back to our days on the soccer field. I most remember his smile and encouragement, and most especially, his love for you. He will be deeply missed.
-Noel Schaus
Dear Chris, Alicia and Amy,
As you know, your father was an amazing man and made our community a better place through thousands of hours of service impacting many lives. I had the privilege of being one of his KEY Club officers, then co-Advisor and friend. He was my mentor and I respect him greatly.
Every time I saw him, he gave me a hug and a kiss on the cheek, which I knew he wished he could be sharing with each of you. We laughed many times at how much I reminded him of his beloved daughters.
Thank you for sharing him with so many. I wish you much peace and joy knowing your father was a shining example of servant hood and walking in Light and Love with his fellow sisters and brothers.
With much love and admiration,
Chris, Alicia and Amy:
We were so sorry to hear about your dad's passing. Robert worked for us at Set-Point Control, here in Richland. He was our Food Industry specialist and he did a great job for us. I enjoyed him and his terrific sense of humor.
We ran into him frequently at the County Fair and the Sausage Fest. He was a good friend. We will miss him. God bless you.
Bill and Annie Stahl
Chris, Alicia, Amy & Family,
So glad to have known your dad & your family. I have many memories of him refereeing our womens' soccer teams. Chris & Alicia, it seems like yesterday when you played on our teams. Amy I can still remember you tagging along with your dad when he had to ref a game, you would still be in your soccer gear. Your family always worked & played together. May God be with you as your dad is in the palms of Gods' hands. Do keep in touch, hoping to hear from you & your families' activiites.
God bless,
Dear Alicia and Family, Dan and I are so sorry about you loss. Your Dad was a very nice man. During the years we would run into him and he always remembered us. Alicia, we tried calling you but no answer would love to talk to you again, 6280603. Again our hearts are sad for you all.
Dan and Jdy
Dear Chris, Alicia & Amy,
Your Dad was a dear friend over the many years that we have known him. He was always enthusiastic, positive and not a bet afraid of challenges. We were the first ones to ask him to serve as President of our Richland Kiwanis Club and, happily, he accepted. He will be sorely missed by all of us. You have our heartfelt sympathy.
Chris,Alicia, & Amy
As a Principal of Set-Point Control in the Portland office, I met with Robert on a number of occasions over the years. He was held in high regard with all of us and a lot of fun to work with. You can be very proud of him.
Amy and family. so sorry to hear of your dads passing. linda and amber knew him well i can;t remember of meeting him but i know he was a great man, i know this will be a hard time for you but beleive me time is a great healer, be lieve when lindas father passed a way 3 years ago it was hard but we can smile and remember. the found memorie are good. used to take care of your little girl i hear she is getting big. hope to see her sometime. with all my hugs ,luv. joy