FIND AN OBITUARY
Service information is posted on our website only with approval from the family.
If you are seeking information not listed below, please contact us.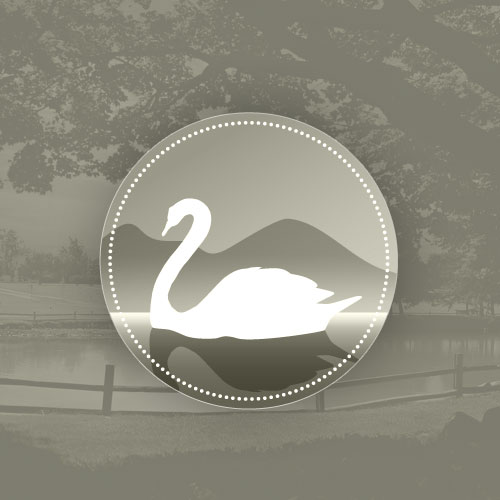 Susannah Shirley Brown-Kolesar
08/18/1941 — 01/31/2010
From Richland, WA, US | Born in Sheffield, AL
Susannah Shirley Brown-Kolesar
SUSANNAH BROWN-KOLESAR locally known as "Bookworm Sue" died on January 31, 2010. She was born on August 18, 1941, in Florence, Alabama, and was named for the song "Oh, Susannah". Her• parents were Erwin C. Hoeman and Shirley Brown Hoeman.
Sue was part of a peripatetic family, moving frequently during her childhood. Although she craved a permanent base, that would not occur until she moved to Richland, Washington, in 1974. She took one look at the town and said. "Three years and not one minute more." She lived here happily ever since.
Sue graduated from high school in Yuma, Arizona, from college BA, English literature at the University of Missouri Columbia and earned an MA English/education from the University of Missouri Kansas City. She proceeded to have a career in teaching high school English in Kansas, Missouri and Kentucky and later taught freshman English at Boise State University.
When Sue moved to Richland in 1974 with her husband and two sons, she embarked on a new career as a retailer. In August of that year, with her 5-month-old baby, Ben, she opened a bookstore, The Bookworm, in Richland. Seven years later her second store was established in Kennewick with her dear friend, Anita Gough, as manager. Sue knew that her success in business was greatly owed to her many long-time and talented employees including Linda Fritts now deceased, Gail Maguire, Cindy O'Dell, Joy Weakley, Vickie Blair and Judy Schilling. Sue sold the businesses in 1999 and spent her retirement reading all of the books she had been selling for 25 years.
Sue was active in her church, Shalom United Church of Christ, and spent many years teaching Sunday School, organizing youth groups with her friend, Mary Fraser, and being active in various social gatherings. Sue and her friend, Bonnie Baker, began a group called Wee Care which for several years made baby layettes for Lourdes Medical Center.
An avowed liberal Democrat, among Sue's proudest accomplishments was being elected to go to the 1970 National Democratic Convention in Miami, Florida, as a delegate for the presidency of Congresswoman, Shirley Chisholm. During that convention, she appeared on national TV with Mike Wallace, asking male delegates to step aside in lieu of female alternates when they were to vote on the "abortion plank." Sue had been a supporter of the "woman's right to choose" since she had seen several of her teen-aged friends pre Roe v Wade take dangerous steps to avert non-planned pregnancies.
Sue is survived by her husband, Donald Kolesar; her son, Daniel Ekblaw, daughter-in-law, Eri Sawairi; grandson, Vincent Ekblaw - all of Valdivia, Chile; her sister, Marcia Baird of Cincinnati; and her stepdaughter, Valerie Kolesar of Issaquah. She was predeceased by both of her parents, her brothers Vincent and Kit Hoeman, and her younger son, Benjamin Ekblaw.
A dog lover, Sue would have appreciated donations in her name to the Humane Society or Pet Over Population Prevention.
A memorial service will be held on Sunday, February 14, 2010 at 2:00pm at the Shalom United Church of Christ, 505 McMurray, Richland, WA.
Suzie, as I knew her at MU, was a wonderful, close friend and roommate. After college we both moved to Kansas City, where we shared many enjoyable times together…including welcoming her first born son, and later, I visited her and her family in Idaho. I will treasure our shared times and college years. We grew close and shared our lives. I am sad to lose her.
Sue gave me my first "job", shelving books at the Richland Bookworm. I was about 13 or 14 years old. I remember how patient and kind she was to a teenager who really just wanted to read the books rather than shelve them. I remember the big fire and how worried we all were about the store. Please accept my condolences on your loss, and know that Sue will always be in our hearts.
Along with Carolyn Williams, I, too, was one of the Friday morning crew at the reading radio at WSU Tri-Cities. Sue was always there, although the program ran from 6:30 to 7:00 a.m. We felt it was and still is a great way to get local news to visually handicapped folks. My husband and I have been fans of the Bookworm for many years. What a wonderful legacy.
My children grew up a few blocks from the GWW Bookworm. From the time they were allowed out alone they made trips to "The Worm" to look at books and to visit with "Mrs. Worm". Now they are long grown and we all still make visits to both Bookworms. Wonderful memories of the person who was the life and knowledge of "The Worm".
The Bookworm was a huge staple of my childhood. I was a little nerdy kid who would drag in trunkloads of books to trade in, and Sue was always so wonderful to me. She'd let me sit on the floor in the back and read for hours and never once said 'hey, kid – this isn't a library'. I'm so awed by how many lives she touched. She was amazing, and I will never forget.
The Bookworm was one of the first stores I found when I moved here in 1976. There was Sue always smiling and helpful. When I moved my dad to town later, it was his favorite stop and he always left with a huge sack of books. This store was a wonderful assest to the community. Over the years I would visit with Sue at Shalom or Starbucks or just the grocery store and she would always have time for a quick chat in her upbeat mannor. She will be truly missed.
One goes through life in step with fellow searchers. Sue was one of those for me. Together we ploughed through projects for the Bookworm and Shalom. I especially recall her part in the Sumer Learning Community – We are the World. She transformed her corner into "Africa." Wow! And with Don, she accompanied me and Peggy Painter to France, along with high school students. "Bravo, Sue!" What a tres bon sport! Thank you for your generous support always!
Sandra Stoops
Greetings to Don and Valerie and family from your "old neighbor" on Hains. I was saddened to read of Susannah's passing. May your faith and fond memories of Susannah sustain you during this time. God's Blessings and Love,
Our sincere sympathy,
Pastor Carl and Ruthann Jensen
We first met Sue in "The Bookworm" where she could always come up with the title of a book that we had vaguely heard of, sort of knew what it was about but no idea of the author! If she didn't have it in stock she found it. Sometimes when we went into the store she would say "Oh I have a book I think you would be interested in reading" and would pull out a book that she had put aside for us. She was always right about our taste in books. A few years later we were fortunate enough to become a neighbor when she moved onto Sierra St. Sue was brilliant, funny and had an engaging personality. It was always a treat to talk to Sue. She made such an impact on the Tri Cities with her enthusiasm for books and reading. She is deeply loved and will be greatly missed. Our deepest sympathy to Don and family.
Bob and Shirley Larson
I have such fond memories of Sue and her store when I was a teenager. My husband and I patterned our bookstore after Sue's and we raised our 2 oldest children in our bookstore. Her passion for books, her appreciation of kids and the shared enthusiasm of reading was contagious. She will be greatly missed.
I met Sue through the radio reading service to the blind. We shared Friday mornings for many years. She originally signed up to be "sacrificial giving" because she didn't like to get up early. Then, when she discovered how much she enjoyed it, she had to find something else for a sacrifice!! Being with her on that "job" was one of the highlights of my week and certainly made that early morning hour more palatable. She was a wonderful person and will be greatly missed. Carolyn Williams
I first met Sue very shortly after she opened The Bookworm. I was in high school, and Sue helped open my world, introducing me to a far wider array of wonderful books than I could ever have managed to find by myself. That exploration has lasted to this day, well over 30 years later. Sue also gave me my first experience of becoming a "regular" – a fine set of affairs, especially when aided by someone as open and giving as Sue was. When I married, my wife Katharine was immediately a "regular" with me and we continue to be so, with the store's current owners. I didn't know much of Sue beyond the store and our relationship based there, but she was and remains an important figure in my youth.
Thank you Sue, sleep well.
–David Carson
You may not know but Roger and I are back from Sandiego and are back in business with Shawn. We have not seen you of late but certainly have fond memories of our visits and of course our involvement in remodeling your house. I remember well the dogs and Sue's love of beautiful things. I especialy remember the large floral painting in the family area. Sue's asset to the community will never be forgotten. Your friends always and please come see us. Roger and Kathy Longwell
Soon after moving to Richland in 1979 our family found its way to The Bookworm, and enjoyed may satisfying years soaking up the delighful atmosphere where books and reading were enjoyed. Sue was the Bookworm…Her bright smile and endless knowedge of literature will be remembered most fondly..as will she…
HC and Susan Kayser and Family
I can't remember not knowing Sue – at the Bookworm and when she started coming to Shalom. What I will remember most is how attentive she was when we met. I always got the feeling she was interested in what I was saying. She had that wonderful gift that made grownups and children alike feel important. I am glad I knew her on this journey that is life.
Although we never met, I saw her once or twice in Bookworm. She appeared to be a very nice and pleasant lady. Her son Ben Ekblaw and my son Rahul were very close,pals & classmates.
I didn't know Sue had passed till today…she was my late husband Kit's sister. Kit died in 1998 and of course Sue came to the funeral. I remember when Kit and I first got married and were young and poor, Sue bought me a really nice pair of jeans and some other things for no reason other than to be nice. She was a generous, kind person. Sorry she's gone.