FIND AN OBITUARY
Service information is posted on our website only with approval from the family.
If you are seeking information not listed below, please contact us.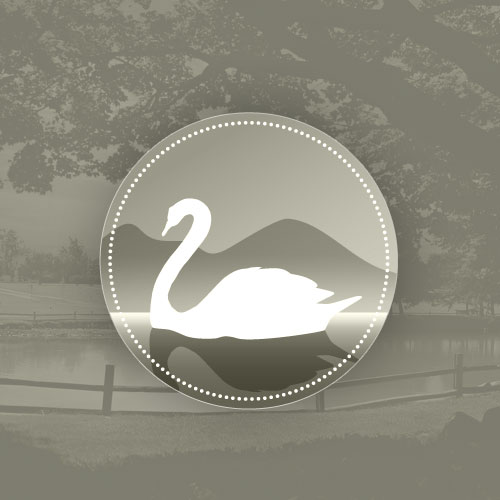 Hope Sloan Amacker
07/13/1919 — 02/25/2010
From Richland, WA, US | Born in Pocahontas County, WV
Hope Sloan Amacker
Hope S. Amacker
Hope S. Amacker passed away peacefully February 25, 2010 in Kennewick, Washington. Hope was 90 years old and loved life, family, and country to the fullest. She was born in Pocahontas County, West Virginia on July 13, 1919. She, along with her twin, were the youngest daughters of Cleveland and Lucy Sloan.
Hope spent her youth in Middletown, Ohio and often told stories of growing up as one of seven sisters. After joining the Army she was sent out west to support the Hanford activities associated with the Manhattan Project in 1944 and she remained a Tri-City resident ever since. Hope was proud of her contributions during the war, fondly remembered the early days at Hanford, and enjoyed experiencing the growth and maturity of the Tri-Cities. She married Obie P. Amacker in 1946 and they enjoyed nearly 60 years together.
Hope enjoyed playing bridge and was an avid golfer. She was a member of the Tri-City Country Club for over 50 years. Hope and Obie played couples golf tournaments throughout the northwest for many years and enjoyed living near the Tri-City Country Club after Obie's retirement.
Hope was a beautiful lady, wonderful mother and a much loved mother-in-law. She was crowned Hanford Safety Queen in July 1944 and her children loved to relate the associated story over the years. She may not have been the biggest sports fan, but she sat through more ball games and televised sporting events than one should ever be expected to. She was a very social person and enjoyed spending time with her many longtime friends up to her death.
Hope is survived by her family, son Obie Jr. and wife Judy, and Eileen Kuch. Hope was preceded in death by her husband Obie, parents, sisters, Artie, Elsie, Beatrice, Ann, Olive, and twin Hallie, and her son Mark Sloan Amacker.
There will be no services in honor of Hope's wishes. In lieu of flowers, the family requests that any remembrances be sent to the Tri-Cities Chaplaincy Hospice House, 2108 W Entiat Ave., Kennewick, WA 99336.
When I first visited Richland Gardens to check out the facility for my mother in hopes it would become her new home, Hope was the first person I came in contact with and thought what a beautiful person she was inside and out. Right then I knew my mother would enjoy living there. Wouldn't you know it, my mother connected with Hope immediately and they became inseparable. My husband & I had the pleasure of spending time with Hope, Mom and another resident at Hope's place one evening just sitting around shootin the breeze & having some good laughs. We designated them "The Golden Girls" from that day forward. She'll always be remembered to me as "The Golden Girl" as she brought such joy into my life and especially my Mother's. I thank God for blessing all of us with her presence. God Bless her and her family always. We will miss her! Kelli, Darris and Margaret
My mother, Hallie Sloan Stephens, was Hope's twin and named me after her. I loved her name and after college started introducing myself as Hope, instead of my first name, Linda. My mom and Hope were so close that you could believe they had extra-sensory perception! Although separated by thousands of miles, they spoke alike, dressed alike, golfed alike. Hope was an amazing women and I'm proud to bear her name.
Obie
Were so sorry to hear about your mom. I was reminiscing about sending the night at your home when we were kids and your mom would always fix Swedish pancakes. I tried to get my mom to make them but hardly ever did since they were so time consuming. Always looked forward to them when I came over. Also after a heated game of basketball at the Compton's I remember your mom making these really good chocolate type cookies I think with corn flakes, dates etc and feeding us all. They were GREAT!! I know we lost touch over the years but I just wanted to share. Your mom was a wonderful person and I remember her as being one of the most thoughtful of all my friends' mothers. She'll be missed!!
Jeff and De'Anna Reiten
I had the pleasure of knowing while she was at Richland Gardens. She was, with all sincerety, my favorite resident by far. My job is to make everyone smile, but she always knew how to make ME smile. She really was my ray of sunshine around here and she is truly missed. She just always saw the funny and the bright sides of things. All that I will leave you with is… I'm bored! Where the heck is my side kick? Where is the person on my trips to lighten the tension and to make me keel over in fits of giggles? Hope, I hope you know what a difference you made in my time here at Richland Gardens. I love you. ~ Brit Activity Director and friend
Obie-
always remember our fun camping trips and "grunion hunt" – neither Hope or I believed Obie and Ray -until we actually saw them. She was my favorite auntie and I will miss her. Love Sue
Obie & Judy,
I was so very sorry to hear about the loss of your Mom. She was a woman with class and style. I'll always remember her laugh. We had so much fun on all those camping trips to Lake Chelan and visits to the Oregon coast. I have home movies of Hope & my Mom doing exercises on the beach … and us smoking candy cigarettes yikes! It was a different era. Again, my most sincere sympathy to you both for your loss. Hope will live on in the memories of many of us who had the privilege to know her.
Janet