FIND AN OBITUARY
Service information is posted on our website only with approval from the family.
If you are seeking information not listed below, please contact us.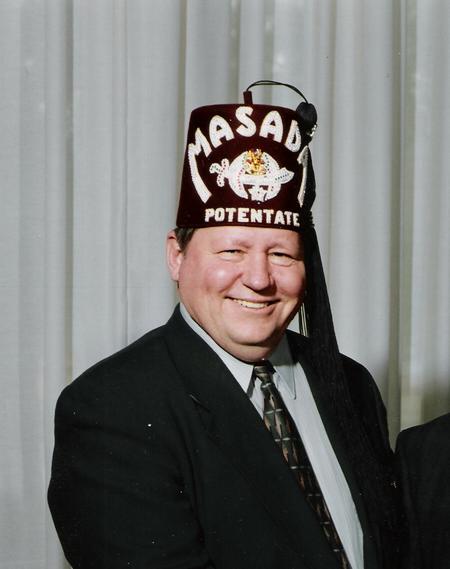 James W. Carey, Jr.
06/16/1945 — 02/11/2010
From Richland, WA, US | Born in Bremerton, Washington
James W. Carey, Jr.
James William Carey, Jr., 64, of Richland, died at home February 11, 2010.
Survivors include his wife of 45 years, Carol Jasper Carey; daughter Deena Carey Horton and husband George of Richland, WA; son James William Carey III and wife Jennifer of Yelm, WA; grandchildren Jacob James Horton and Kyle Anthony Horton of Richland and Samantha Lynn Carey and James William Carey IV of Yelm; siblings Margie Milner and husband Karl of Mesquite, NV, Danny Carey and wife Laurine of Pasco, WA and Edna Vogel of Spokane, WA; special brother-in-law Steve Jasper and wife Lory of Kennewick; nieces and nephews Nick Jasper, Mitch Jasper, Greg Milner and wife Karen, Kathi Milner, Justin Carey and wife Christie, Ian Carey and wife Cristina, Lydia Hinde and husband Jeremy, Ivi Weber and husband Jeremy, Adria McGowan and Elise McGowan. He was preceded in death by daughter Angela Marie who died shortly after birth.
Jim was a 1963 graduate of Pasco High, then served in the Navy with a tour in Vietnam from 1964-1966. He retired from Plumbers & Steamfitters Local 598 and as a Technical Trainer from CH2M Hill.
He was a lifetime member of Richland and Euclid Prosser Lodges where he received the Hiram award; was instrumental in starting Masada Mustangs; member of Desert Patrol; was "Y" the clown, where he loved entertaining the children and they melted his heart; lifetime member of York Rite and Red hat in Scottish Rite; charter member and 9th Potentate of Masada Shriners; Shriner of the year in 1994; Worthy Patrol of the Sunshine Chapter of Eastern Star; member of Amaranth; on the Board of Governors for Shrine Director's Association, where he was honored with member of the year in 2006; Imperial Potentate's Aide; very enthusiastic advisor to the Richland Chapter Order of DeMolay and Past Region Deputy for Washington DeMolay. Jim was an avid Seahawk fan and Hotwheels collector. He also had an extensive dragon collection which paired perfectly with Carol's unicorn collection.
Graveside services will be held at 2:00 PM Tuesday, February 16, 2010 at Sunset Memorial Gardens, Richland, Washington, with a reception to follow at Richland Masonic Lodge, 420 Thayer Dr. Visitation will be held Monday the 15th from 5:00-8:00 PM at Einan's Funeral Home.
In lieu of flowers, donations may be sent to Spokane Shriners Hospital for Children, the Heart Association, or the Diabetes Association.
Dad, you were so precious to us and we will miss you so much. We love you. Deena and Jimmy
My prayers are with your family at this difficult time. May Jim rest in peace.
I have many treasured memories of growing up with Uncle Jimmy. We were lucky to share many wonderful times, holidays, and vacations with our families together. I will never forget the love and generosity that Uncle Jimmy had, and how utterly devoted he was to his family and loved ones. He was a kind, funny and generous man with a loving heart, and he always made me feel very special and very loved. I remember special talks with him, and I will always cherish those. I feel very blessed to be part of his family and loved by him, and I will truly miss him. I know that Uncle Jimmy is smiling down on all of us now, with his same love and kindness of spirit. We will miss him.
You left the lives of your family far too soon, Jim. May they always cherish the memories of times spent together. It was our privilege to share two beautiful grandchildren with Jim and Carol and share in the lives of our two children that created them. God bless them as they go through the grieving process that they find comfort in their memories. Our condolences to Carol, Deena, Jim and the entire family. Hold one another and remember. We love you all.
Dad you were and will always be my hero. I miss you and love you.
I LOVE YOU GPA I MISS YOU VERY MUCH. =*
Rest in Peace Dad! We love you and will miss you terribly.
RIP Grandpa. I love you and will miss you. He was THE most influential man in my life.
I so love you and miss you Dad. My life will not be the same without you.
He was my grandfather and always will be! I love him dearly and will never forget him. I LOVE YOU GRANDPA!!!
I regret that it's been a while since I last spoke with him. He was always kind to me, and his smile and laugh always made me feel warm, and like part of the family. Aunt Carol, Deena, and Jim; you are so fortunate to have had such a kind, generous, and wonderful man in your lives; and me, I am proud to have been Uncle Jimmy's nephew.
Uncle Jim,
I will always love and miss you so much! You will always have a special place in my heart!
Love you,
Teri & Family
Aunt Carol ~
You, Deena & Jimmy and our families will be in my thoughts and prayers! I love you so much!
Much Love,
Teri
When I first met Jim he was already having medical issues. But to me that didn't slow him down, he was doing his best to be there when he was needed whether he felt okay or not. He just did not have quit in his makeup. Maybe that is why he was such an inspiration to all that knew him. He will be truly missed for his smile and his way of looking at life a little differently from what just meets the eye. I am a better person by knowing Jim. His legacy will be that he helped people become a better people.
Jim was always willing to do whatever he could to make our world a better place. Even though he struggled with his health, his last few years, he was always doing what he could to help any one of the several organizations that he belonged to despite his setbacks. Debbie and I will miss him and our thoughts and prayers go out to his family.
Deena our thoughts are with you.
Jim left enduring memories on my heart eventhough we knew each other such a short time. May the gates of heaven welcome you Jim with open arms.