FIND AN OBITUARY
Service information is posted on our website only with approval from the family.
If you are seeking information not listed below, please contact us.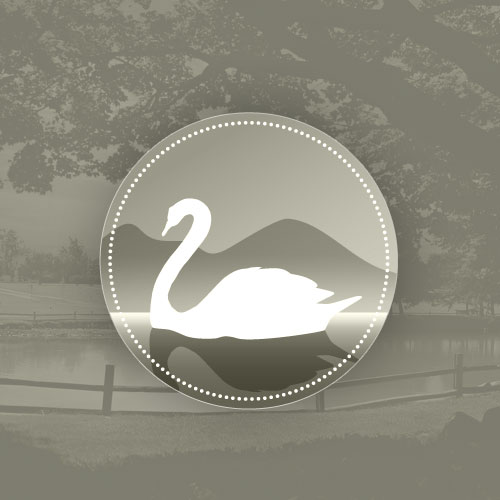 Kathy Payne
05/25/1958 — 02/28/2010
From West, Richland, WA, US | Born in Kinder, LA
Kathy Payne
Kathy Payne
Kathy Payne, 51, of West Richland, passed away on February 28, 2010 at Kadlec Regional Medical Center. She was born in Abbeville, LA. Kathy live in the Tri-City are for 33 years and was a homemaker.
She is survived by her sons, Denny Dawn Payne and Danny Jennifer Payne; brother, James Cindy Payne; grandchildren, Kaylee, Jaden, Ashlynn and Hanna. Kathy is also survived by numerous nephews, nieces and friends.
Kathy was most proud of her sons Denny and Danny. She enjoyed watching them grow up playing sports and becoming successful men. Kathy spent the last year reconnecting with her children and most of all her grandchildren. She loved them with all her heart.
She was preceded in death by her mother, Joyce; father, Ira; brother, Ricky and her boyfriend John.
In lieu of services or flowers please join us in a celebration of Kathy�s Life at 4329 Ironton Drive., W. Richland, Wednesday, March 3, 2010 at 5:00pm
Our memories are mostly of Kathy when she was young. She was a smart, witty girl. I am so glad she was able to enjoy her children and grandchildren. Bless all of you who were there for her.
KATHY SO SORRY TO SEE YOU GO BUT YOUR IN GOD'S HANDS NOW AND THAT'S A FAR BETTER PLACE TO BE. WE LOVED YOU AND WILL MISS YOU. TIM AND DIANA
We are both so sorry. Kathy was a very likeable person. We enjoyed being in her company. She had some great jokes and stories to tell almost everytime we saw her. She loved her family alot and let us know how proud she was of her kids and grandkids.She will be deeply missed.She is in good hands now without pain! We love you guys.
With our deepest sympahty,
Don and Marcia Foss
We remember the good times playing Bunco with Kathy. She was always making a funny remark or telling a funny joke. Her grandkids were her pride and joy. She loved them very much. So sorry about your loss but she is free from pain now.
So sorry to hear of your loss. I am praying for God's comforting peace for all of you during this hard time.
God Bless,
Rich
Have lots of good memories of my cousin Kathy.She was a good basketball player.I loved to go to their home and visit Kathy and watch Aunt Joyce knit maybe that is where I got my love of knitting. We always enjoyed the good food together that Aunt Joyce fixed. Will always love her and her family. Love, Cristy
We will FOREVER miss you Kathy Payne! You think of everyone, especially the kids. You couldn't leave our son Drake out of anything, If you gave your grandkids candy and if Drake was there, you would give him candy too. Thank you Kathy Payne for everything, your jokes, your laughs and just loving everyone!
We miss you already!
We will always remember Kathy as she grew up near us. She was always cheerful and had an intelligent mind. One thing that I remember, which was a joke between us, I could never get her to eat vegetables when she would eat at our house. Later in Victoria, before moving to WA, she always kept her word of promise to us. We have always loved her and always will. We will hold on to the good memories we have of her. God bless each of you.
Our love, Uncle Tommy and Aunt Maryolyn
I am so sorry to hear about our cousin Kathy. I will always remember growing up right down the street from each other in Bloomington. I have lots of those happy memories to hold on to. God bless each and every one of you during this time.
How do you start, what do you say?? I hope your all ok, and I pray Kathy is at peace. I know Granny and Papa are so very proud of all of you for taking such good care of her this last year most esp. at the end. I know she loved all her Grandbabies, and was so proud of each and everyone of them. The happiest times of her life all revolved around her boys, Denny and Danny. May she rest in a much deserved peace. Love you all, Aunt Doris
I remember Kathy as an energetic, happy little girl. She was in Momma's class at school and Momma always said that Kathy was a bright student. I believe her 2 boys brought a measure of happiness and sunshine to her life, as did her grandchildren. Events seemed to overwhelm Kathy at every turn. I hope she is at peace now.
Aunt Alene
Denny and Danny,
I just found out about your mother. I am so sorry for your loss. My condolences to you and your families.
I have so many memories of times Kathy and I spent together when we were young. We hung out at Granny and Grandad's and Aunt Joyce's. I remember when Kathy and I decided we were going to sing at Granny's church. We were so nervous and it was hard to keep from laughing. Of course, they all thought it was so cute. Did I mention, Kathy and I can't sing! I always teased Kathy about having some tea with her sugar! We lost touch after she moved to Washington but I will always remember all the fun we had. My thoughts and prayers are with you all.
Love,Becki