FIND AN OBITUARY
Service information is posted on our website only with approval from the family.
If you are seeking information not listed below, please contact us.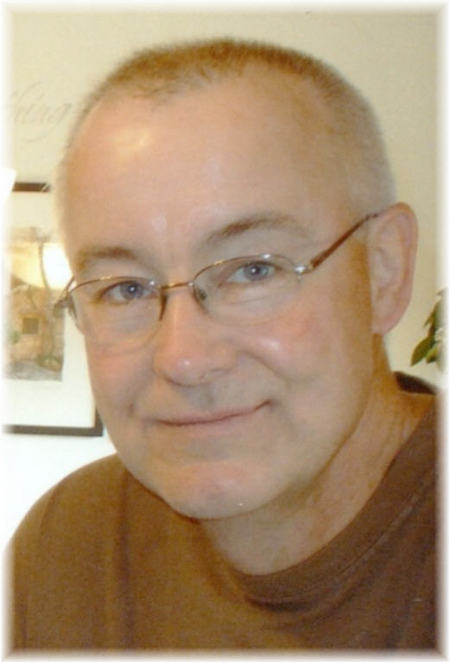 Kim Petersen
09/29/1955 — 02/04/2010
From Kennewick, WA, US | Born in Pendleton, Oregon
Kim Petersen
Kim Petersen, 54, of Kennewick, passed away February 4, 2010 in Kennewick. He was born September 29, 1955 in Pendleton, Oregon to Ted and Dolores Petersen.
Kim attended schools in Pendleton before moving to Hermiston in 10th grade. He was involved in sports all through school and graduated from Hermiston High in 1974. In '76 he married his high school girlfriend, Susan.
He studied to become an electrician and was a member of the I.B.E.W. He worked as an electrician for Portland General Electric for 25 years, until health forced him to leave.
Kim devoted his whole life to his family, helping his children achieve their education and pursue their goals by working overtime. He was able to take his wife and son to Israel on a Holy Land tour just prior to his illness. He had a real sense of humor and loved playing jokes on his family. Being uncomfortable in the spotlight, Kim did many acts of kindness anonymously to help the less fortunate.
Oregon Duck football was a special interest and Kim enjoyed going to many games with his family. He was an avid sports fan and also loved to read a good book. He attended Faith Assembly in Pasco.
Survivors include his wife of 33 years, Susan; sons Kelly and Jamie; daughter Kimberly; sisters Terri and Jill; special friend Gary. Preceding him in death are his parents, Dolores and Ted.
Kim fought a brave battle against cancer and never complained.
Graveside services will be held at 1:00 PM Friday, February 12, 2010 at Sunset Memorial Gardens in Richland, Washington.
Memorial contributions may be made in Kim's name to Hospice at Tri-Cities Chaplaincy, 2108 W. Entiat, Kennewick, Washington 99336.
Susan,We were so sorry to hear that Kim had passed away. We wanted you to know that you and your family are in our thoughts and prayers. John and Debbie,HHS Class of 1974
Both Lou and I, Nora met Kim, Susan, and Jamie on our trip to the Holy Land on 11/28/2008. It was a pleasure being with them and knowing such a wonderful family. Kim will be missed. We are praying that God will comfort the family.
I was saddened to read of Kim's death as I knew him and his wife from high school. My prayers will be with you Susan as you go through this time of sorrow.
When i first got my apprenticeship at Trojan Nuclear Plant, it was my priveledge to work w/Kim in the early 90's. A quiet humble guy and a class act. I will miss him..John Black
Kim was a great neighbor and co-worker.I am lucky I got to know him and his family.I will always remember carpooling to work ,playing hoops at lunch when I started at the plant,and talking about all sports even pro wrestling.Kims faith will lead him to our lord
Susan… Diana Bellofatto is my customer and she told me Kim was really ill but I had no idea it was so bad. I also didn't know you were living in Kennewick. A lot of my friends go to Faith Assembly as well. I am truly sorry to hear about Kim and I didn't learn till today or I would have made it to the services. I hope you remember he was my best friend when he first arrived from Pendleton and we had a lot of great times. I will fondly remember Kim as a great guy and a good friend. Take good care of youself and let me know if I can help in any way. David Trump
We sure appreciated Kim and his commitment to his family and the Lord. He was a quiet and deep friend. I am so grateful we got acquainted through our trip to Israel together. Bless you Susan!
Pastor & Gail
I will never forget the first time I met Kim at his house in Hermiston – it was the first time I understood where his son got his sense of humor! Apple doesn't fall far from the tree. . . We will miss you Kim!
Kim was a highschool friend but I didn't see him very often after that. I thought of him from time to time, though, and I've always held him in high regard. He seemed wiser than the rest of us. First time I met Kim was at his first Babe Ruth baseball game in Hermiston. He threw a seven inning no-hitter that got him a no decison because of a 0-0 tie. He then hit a solo homerun in the eighth inning to win the game for his team. WOW! I will miss him.
I have always looked up to my cousin Kim. I remember once he borrowed Uncle Ted el camino and picked me we went around the loop road and he really showed me how that old el camino went! He was a family oriented man and a very hard worker. If I could model my life like someone it would be him. I know he is with the Lord today smiling and probably looking for some work to do!! Susan he is in a much better place than us, if there is anything at all you need please feel free to call. I love you Kim.