FIND AN OBITUARY
Service information is posted on our website only with approval from the family.
If you are seeking information not listed below, please contact us.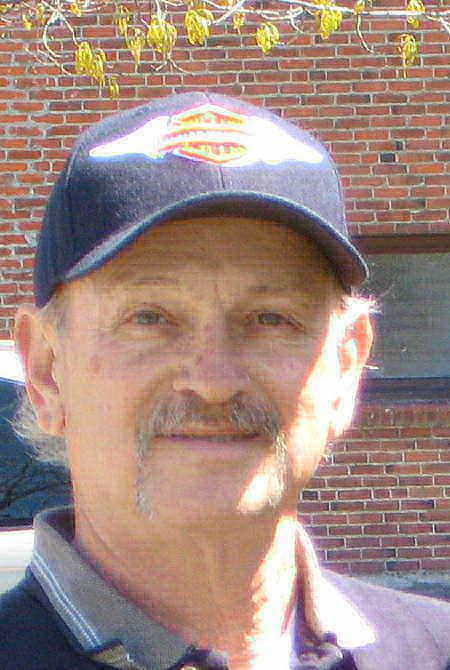 Paul Leslie Schlotman, SR
10/29/1947 — 02/13/2010
From Benton, City, WA, US | Born in Walthill, NE
Paul Leslie Schlotman, SR
Paul Leslie Schlotman Sr. passed away in his home on February 13, 2010, after his year-long battle with cancer, he was 62. Paul was born in Walthill, Nebraska in 1947 and moved to Washington in 1951. He then moved to Pasco, WA, where he and his family lived and worked on their family farm for the remainder of his childhood. Paul was a Pasco High Graduate, graduating in 1967. Paul was a friendly, loving and outgoing person and carried many friends from childhood onto adulthood. Post graduation Paul enlisted in the US Navy, serving in Okinawa and other places around the world. In the Navy, Paul went to electrical school and became an electrician, serving on aircraft carriers repairing air planes during the Vietnam War. After his tour in the Navy, Paul moved back to the Tri-Cities, acquired an AA degree and began his work as an electrician at the Hanford site, working there 35 yrs. Paul married Teresa in 1980 and the couple moved to Benton City, WA, and built a home together, where the two lived for nearly 30 yrs and raised 4 children.
Paul had many interests. He had a love for Harley Davidson's and always owned one as well as many clothing and memorabilia. Paul loved boating. After purchasing his own boat, which he named after his wife, took the boat out any chance he got. Paul was a fix it. He enjoyed doing home repairs and working on the many acres of land he owned. He created many projects for himself and loved riding his tractor around the property. Paul was a lifelong member of the Community of Christ Church in Richland WA, where he served in the priesthood and spent countless hours donating his time in service to the church.
Paul is survived by his wife of 30 yrs., Teresa Schlotman, his three sons Jeff, John, and Paul Jr., Schlotman, and daughter Nicole Schlotman; loving mother and father Annette and Clarence Schlotman; brother David Schlotman, and sister Joyce Harrington; as well as four grandchildren, Mackenzie, Max, Annie, and Anna Maria. Paul was preceded in death by his younger brother Kenneth Schlotman.
A service will be held Saturday, February 20, 2010 at 2:00 pm, at Einan's in Richland WA.
In lieu of flowers, the family requests donations to be made to the Community of Christ Church, 1004 Long Ave. Richland WA.
My sympathy to you, Paul, and the rest of your family on your father's death. I never knew him, but he must have been a special man because he raised a son who became the great young man that you are today.
Teresa,
I am very sorry for your loss. You are a good friend and I am sorry that things like this happen to good people like you and Paul. It was good to see you and Paul at the church a few weeks ago. I wish you the very best.
Your friend,
Byron
Paul was a nice and friendly cousin. Whenever I seen him he was always happy with a big smile. Even when I seen him the day Theresa told me they stopped his chemo. They were on their way home from Seattle but Paul had a big smile like it was a big relief no more chemo. So, he is with the Lord now where it is a better place. We all will meet with him some day again. For now from my family and I condolences to the Schlotman family and our prayers will be with them.
Love, Romie, David, Marty, Shyann, Carlos, David Jr, and Vanessa
Teresa,
Sorry for your loss. Enjoyed years of being around Paul. He will be missed.
Sincerely,
Jim Sullivan
Teresa,
While I worked for Battelle in the 324/325 compound in the eighties I got to know Paul. I have some fond memories of Paul.
My sincere condolences,
TK Mohar
Teresa- We have known both of you for a long time. Seems so unreal to know of Paul's passing- If you need anything let us know.
To the Schlotman family, though you have lost a husband, father, son and brother he will always remain in your hearts and memories. As family we share your loss and feel your pain. We are proud to have been a part of Paul and his families life.
I will never forget all the good times had with Paul and his family! Paul was A leader and would always steer us in the right direction weather on the boat he loved or just in life choices. He was like a second dad to me. Paul physically past away but his works will carry on for years.
To Nicole and family,
So sorry to hear of the loss of your father. It is a very hard thing for you and your family and I just wanted to convey my heartfelt sympathy to you all. I will keep you in my prayers.
Sincerely, Val Hubbard
To the Schlotman Family:
We would like you to know that you are in our thoughts and prayers during this difficult time. We will remember Paul as the fun loving and caring person that he was. Just being in Paul's presence made one feel at ease. He always had a smile on his face and it was very apparent that he loved his life and his family very much. He will be greatly missed by all who knew and loved him.
To the Scholtman family,
Our prayers and thoughts are with all of you at this time of mourning. I'm so sorry for your loss. Paul was such a nice and friendly person that will deeply be missed by everyone. God Bless all of you!
Love, Becky,Tom,Kayla,Jorge,Janiya, Cody, & Courtney
Teresa,Niki,Paul,John, and Jeff, I am so saddened to hear of Paul's passing. It breaks my heart. Paul truly was an amazing person, who will be greatly missed… but certainly never forgotten. He was always so sweet and kind to me and my children. My prayers and thoughts are with you in this difficult time.
Schlotman Family,
My thoughts and prayers are with you all at this time. During this time of mourning try to think of all the good times you all had with him and that he was a great husband, father and grandpa.
Teresa, We wish you all the blessings and prayers at this difficult time. Paul will be greatly missed by a lot of people. We have known each other for over 35 years from those first days in 325. I remember all the support you two gave to use in our times with Michael. We had some good times. May God bless all of you. Just remember he may be gone but not forgotten, remember the good times, forget the bad.
Mike & Carol Tesky
Teresa and family,
As I have told you along Paul's journey with cancer, my heart aches for you. Throughout Paul's illness, there wasn't a time I saw him without a smile. The love he professed for God, his family, and his country is a tribute to the person he was. Paul was bigger than life-his presence was felt everywhere. I appreciated that Paul was always so positive, and made those around him feel the same way. Paul called precious Anna Maria, a little miracle. She truly is, because she gave him so much happiness during his difficult illness. I love you all, and I will walk with you on the journey ahead.
My prayers go out to the family. Paul was one of many great family members I was blessed to have in my life. He was a man that enjoyed life to the fullest and wasn't afraid to help others when needed. I will never forget all the support and care he and his family gave me and fore that I will never forget him. Adios Mi Gran amigo quen yo nunca me olvidare usted.
What moves through us is a silence, a quiet sadness, a longing for one more day, one more word, one more touch, we may not understand why you left this earth so soon, or why you left before we were ready to say good-bye, but little by little, we begin to remember not just that you past, but that you lived. And that your life gave us memories too beautiful to forget. My deepest condolences to the Schlotman family. I love you Uncle you were truly an inspiration to us all. Your nephew from Texas.
Dear Teresa:
So sorry to hear of Paul's death. Cancer is a horrible disease, both for the person and the caretaker. Karla has been keeping me up-to-date during your battle, and you have been in my prayers. I always admired the close relationship the two of you had, and my prayers will continue for you as you grieve this loss.
Blessings,
Pat Lindsay
Schlotman Family,
It has been such an honor to share many memories with such a great man that Paul was. His always-positive demeanor and upbeat personality made each and every moment spent with him and your family an absolute pleasure. Even throughout his struggle he always managed to keep a smile on his face and shake my hand every time i saw him. His influence on the lives of everyone he's encountered will surely never be forgotten. May his memories and presence live on through all of us forever.
Good Bless and R.I.P. Paul
My sympathy and prayers go out to you at this time of sorrow. Uncle Paul will be greatly missed. He had a way of always making others feel loved and welcomed. He was a friend to all.Until we meet again, We love you!
"Those we love remain with us
For love itself lives on,
And cherished memories never fade
Because a loved one's gone.
Those we love can never be
More than a thought apart,
For as long as there is memory,
They'll live on in the heart."