FIND AN OBITUARY
Service information is posted on our website only with approval from the family.
If you are seeking information not listed below, please contact us.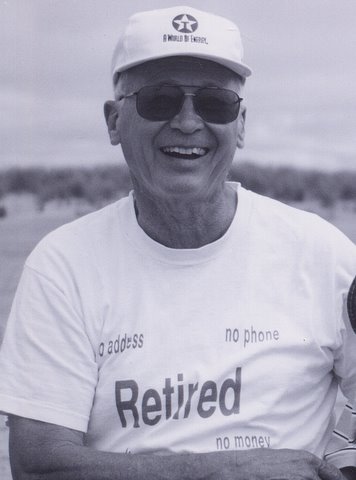 Ralph 'Doug Sansom
10/15/1934 — 02/22/2010
From Vancouver, WA, US | Born in Murray, UT
Ralph 'Doug Sansom
Ralph Douglas Sansom
Ralph Douglas Sansom was born in Murray, Utah on October 15, 1934, to Ralph and Mazie Thomas Sansom. The family moved to Richland, Washington when he was in the third grade. He graduated from Columbia High School Now Richland High School, in 1952, and attended the University of Utah for 2 years. On September 10th, 1954, he married Betty Lou Conner in Richland; later they were sealed for Time and Eternity in the Salt Lake City LDS Temple.
He attended classes pertaining to Electrical work at Columbia Basin College, and never ceased to learn. He was an Electrical Apprentice in 1957, worked as a foreman for a crew on the Reactor that President Kennedy came and dedicated - while still an apprentice. He started work for Bonneville Power Administration in 1967. His first "transfer" for BPA was a move to the Midway Substation in October, 1967.
In 1970, he was promoted to Foreman 1, and sent to the Snohomish area. In 1972, he was transferred to Bellingham, where he worked until 1974 as a Foreman 3. From there he was transferred to Vancouver Washington, where he was a Foreman 4. He was the last Foreman 4 in the BPA system. In 1977, another transfer, this time to Walla Walla, as Assistant Superintendent, and in 1979 he was promoted to Substation Maintentenance Superintendent. About 1990, under new guidelines, he was assigned as The Dalles Regional Manager, where he worked until retirement in 1997. He worked for BPA for 30 years. He had great enthusiasm for the work he did in his career, especially for BPA, where he made many great lifetime friends.
Doug and Betty had 6 children: Sharon LaRee Springer Mel, Susan Kathleen Jahn David, Shanna Lou Calhoun Scott, Sharlene Elizabeth Stevenson Richard, Todd Douglas Sansom Jennifer, and Troy Norwood Sansom Noell.
He was lovingly known as Papa Doug by his grandchildren, who are Christopher Williams, David Williams, Arika Harris Schienbein, Ash1ee Harris, Devin Springer, Larecia Springer, Conner Springer deceased, Amy Stevenson Oppie, Courtney Stevenson Clements, Richard Stevenson, Phillip Stevenson, Ryan Jahn, Lindsey Jahn, Brandon Castro, Trenton Sansom, Matthew Sansom.
Great Grandchildren are Tayler Schienbein, Carson Schienbein, Ellie Grace Williams, Paige Williams, Ethan Springer. Another great-granddaughter Clements is due in April.
Doug was a family man, through and through, a great husband, a wonderful father, loving grandfather, and excited great-grandfather. He and Betty bought about 60 acres of undeveloped woodlands, and built their" dream home" on it... lovingly know as "The Compound".
He worked very hard in developing the acres, and reveled in the tasks of thinning the trees, cutting firewood, working with his family in planting new seedlings of fir, pine and cedar each spring. Poor health began to manifest itself shortly after retirement, but when he was able, he would go work hard and with great joy and enthusiasm In October, 2008, they had to make a difficult decision to leave the hills around Goldendale, and move to Vancouver, Washington, where the medical assistance he needed was readily available. Their children in the Vancouver area were excited to have them move closer, and all the family gathered at their home, and supported all the things that made their life easier and more interesting.
He served in the LDS Church in many positions: Elder's Quorum Counselor and President, a High Priest Group Leader, and a Counselor for the Bishopric. He taught lessons in Sunday school and Priesthood classes. He was a Scout Leader. He truly loved all the positions and the people he taught or presided over.
He had a great sense of humor and usually wore a beautiful smile. He had many friends in his work places, and in the Church. In addition to his parents, he was preceded in death by his wife's parents, Marion and Goldie Triplett Conner, many aunts, uncles, and cousins, and a grandson, Conner Douglas Springer.
Survivors are his wife, Betty, his children, grandchildren, great-grandchildren; his brother, Gary Lynn Sansom and wife Gayle and the nieces and nephews from them, and his wife's sister, LaRee Pratt, and her children and grand-children. There were many children that "followed his kids home, and stayed," some for many years. He was loved by, and he adored his dauschund, Uma, who keeps looking for him each day.
He will be truly missed by many friends and family, and especially his wife and children.
Visitation will be held on Tuesday, March 2, 2010 at Einan's Funeral Home from 5:00-8:00pm. Funeral services will be at the LDS Church on Thayer Drive in Richland, at 11 AM, on Wednesday, March 3 with visitation from 10:00am until service time. He will be buried in the family plot at Sunset Memorial Gardens in Richland following the services at the Church. Einan's Funeral Home is in charge of services.
I love and miss you Papa Doug. Hope you, Papa Ralph, Grandma Mazie, and Winnie are having a great reunion.
Doug ~ We will sadly miss you–our friend and classmate–especially at functions and reunions, where we were ALWAYS greeted with your warm smile. So that is why WE will smile at every remembrance or thought of you. ~ Bev/Van
Sorry we couldn't be there but I think every one would agree that he was and is a loved man and he will be missed
We will all miss Doug very much. We enjoyed all the many travels we had together, let alone all the great card games and other fun stuff. Our thoughts and prayers are with you always. We'll always be here when you need us—–Let us know if there is anything else we can do for you.
One of my favorite childhood memories – playing Gorilla with Uncle Doug. You were the best Uncle Doug, I'll miss you. Laura
My fondest memory of Papa Doug is when, at the hospital, he held his just-born grandson, Carson Schienbein and had the biggest smile on his face.
I remember him as a young man. Hope all goes well for the family.
My thoughts and prayers are with you and your family. You and Doug were very special to me during the years I worked with him. I so enjoyed both of you and missed you both when I moved on. Please know I never forgot either of you.
Our love and thoughts go out to you, Betty, and all your families. Doug was a special friend – as you are.