FIND AN OBITUARY
Service information is posted on our website only with approval from the family.
If you are seeking information not listed below, please contact us.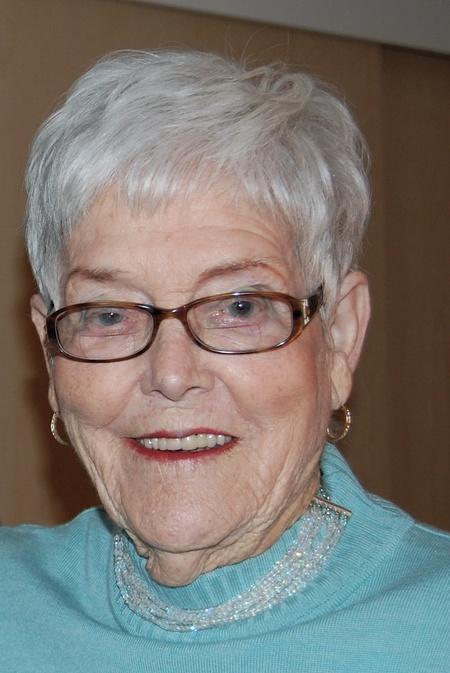 Betty Frances Compton
10/11/1919 — 03/22/2010
From Kennewick, WA, US | Born in Gypsum, CO
Betty Frances Compton
Betty Frances Compton
Betty Frances Compton nee Slaughter, a long-time resident of Richland and the Tri-Cities, passed away Monday morning at Kadlec Medical Center in Richland. Betty was born on a ranch on the western slope of the Rocky Mountains in Gypsum, Colorado, on October 11, 1919, and graduated from high school there as valedictorian of a class of six.
After a year at the University of Colorado, economic circumstances forced her back to the ranch to cook for the farm crew and later to Denver to work as a secretary. There she met Bill Compton, whom she married in January, 1942. After short stints in Denver and Salt Lake, they arrived in Richland in the winter of 1943. Betty told her family many stories of Richland's early years, when living conditions were difficult. Betty finished the war working for a Hanford construction company.
After the war Betty created a lovely home for her husband and their three sons and many of their friends on Judson Street in Richland. She was active in Central United Protestant Church. She was a long-time member of the Tri-City Country Club, where she got involved in junior golf both at the local and the state level. She was an avid gardener, decorator, knitter, booster of local youth sports teams, and an outstanding cook. Also, she loved the outdoors and fishing with family and friends.
After her sons left home, she and Bill built a house in Hills West where she enjoyed many years as a spectacular hostess, dog caretaker, and doting Grandmother. Betty loved the Christmas season; she will be remembered by many for her elaborate parties and generous cookie tins. She was an incredibly thoughtful and organized person. She enjoyed creating a home where her sons and grandchildren could have friends over, dump their ducks and deer in the driveway after hunting, and come in for a warm family meal.
When she later moved to West Richland next door to her youngest son and his family, she continued to maintain a beautiful home and active lifestyle. She would go out of her way to help friends, enjoyed the company of her grandchildren and neighborhood kids, and always stocked a snack drawer. In her 80's she continued to carry herself with elegance and charm. She was active in the Tri-City Cancer Guild and lived at Charbonneau in Kennewick, where she enjoyed playing cards and had many wonderful friends, and followed the Mariners with a passion.
Betty is survived by her three loving sons: Bill III of Oakland, California, John Jack of Redmond Oregon and Steve of Richland, Washington; her daughters-in-law Shelly, Susan, and Kerry; and her grandchildren Cassandra, Sean, and Seth.
A memorial service will be held at Memories at Sunset Event Center located on the beautiful grounds of Sunset Memorial Gardens, Thursday, March 25, at 1 pm. Memorials may be sent to the Tri-City Cancer Center or to the Washington State Junior Golf Association.
When I saw the obituary in the paper for Betty I thought back to those days when she would watch Dylan and Seth when I was working. She was wonderful with the boys,and so special to me. I am sorry that I was unable to attend her funeral and see your family. She lived a long and full life, we can only hope to have the same for us. She will be missed.
Betty was a good friend of my family for nearly 60 years. The Judson Street home was a home away from home for me and other students at Chief Joseph Junior High School.
Betty had a sincere and caring manner, but she also didn't harbor any pretensions. She was one of the original Richland mothers, along with my mother, who created a social culture out of nothing but tumbleweeds and hope.
Betty was a strong and loving person, and we will miss her.
Tom and Dyann Alkire
My sincerest condolences to the Compton Family on the passing of Mrs. Compton. Of my many visits to the Compton household to enjoy a pickup game of basketball or board game with Bill III Mrs. Compton was a most gracious hostess & I will always remember her friendliness to all of us teens. Noting her scholarship in high school am sure a great deal of that rubbed off on Bill.
Dear Bill, Jack and Steve,
I met your parents through my in-laws, Jack and Judy Hills. Your mother was a beautiful woman with an incredible personality and charm. I am so sorry for this devastating loss. Bill – I hope you are doing OK. I will be thinking of you all. Col-High Magic Class of '64,
Compton Families…My sincere condolences on the loss of your Mother. I do remember my folks B & Fran playing golf with yours at the Tri-City Country Club. May you remember all of the good times…
Gary from the Col-Hi Class of 1964
Betty Compton has been part of my memory for as long as I've had memories. She and Bill were great friends with my mom and dad, along with the Petersons and Amackers on Judson and Johnston. I will always remember the adults sitting on someone's patio, while the children ran wild late into the summer nights. When Betty and Bill first met my husband, then my fiance, she told me "He's a keeper"…and he has been for almost 44 years! Whenever I returned to Richland for visits, I would make sure I visited Betty and we "girls" would enjoy lunch or coffee. My mother talked to Betty on a regular basis, and will deeply miss those calls. Betty was part of my childhood, my teen years, and on into my adult life. I loved her and will miss knowing she is there. My sincere sympathy goes to Bill, Jack and Stephen and their families. I have so many wonderful stories I would love to share with you…stories that make up the special childhood so many of us had in Richland, and for me, being a beloved child of not only my parents but an entire neighborhood.
Compton family –
I remember your mom from jr. golf. She ran all the jr. tourneys – tri city round robin, tricity jr. invite, etc. What great help for all of us juniors coming up. I've been doing the same by doing rules and everytime I would go to a wash. st. jr. golf assoc. tourney I would remember Mrs. Compton. thanks guys. Hope you and your families are doing well. We are as long time Richlanders & Bombers. Prayers going your way.
Jim Bixler
Jack and Family,
I'm sorry for the loss of your mother. You are in my thoughts and prayers.
It saddens my heart to know that Betty has passed. Many warm memories of Hockey, baseball and get togethers where she spoiled the kids and she and Dan's mom visited. She sure supported the sports and loved her boys and grandkids. In our hearts. Hugs XXOO Kuykendalls
I am so sorry I was unable to attend Betty's service and speak with you personally, but I would like to convey me sincere condolences for your loss. I know how special Betty was to you as we only have but one mother. Betty was very special in many ways to many in the neighborhood and community. Growing up, she was like a second mother to the Amacker boys and I could go on and on with stories about the wonderful times at Betty and Bill's. The Comptons and Amackers shared a special relationship during our formative years and one that continues today. That relationship and the experiences have had a significant impact on my life and are truly treasured. Your mother and mine remained friends to the end which ironically occurred rather close together. I loved Betty and will miss knowing she is here, but the memories will last forever.