FIND AN OBITUARY
Service information is posted on our website only with approval from the family.
If you are seeking information not listed below, please contact us.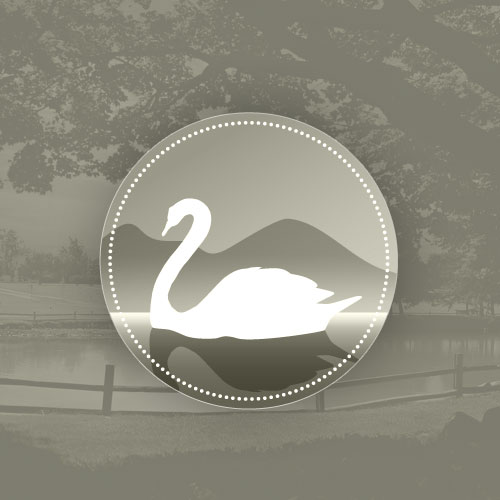 Bryce Edward Linville, Jr
09/18/1946 — 03/16/2010
From Kennewick, WA, US | Born in Joplin, MO
Bryce Edward Linville, Jr
Bryce Edward Linville Jr.
Bryce had a talk with God on Tuesday, March 16, 2010, and they decided he had endured enough pain resulting from his pancreatic cancer. God wrapped his arms around him and allowed him to enter into an eternal pain-free rest.
Bryce was born to Grace Ann and Bryce Edward Linville Sr. on September 18, 1946, in Joplin, Missouri. Shortly after, Bryce Sr. moved his wife and infant son, Bryce Jr., to the Tri Cities to work at the Hanford Project. Bryce grew up in Richland fishing the Yakima River and enjoying the desert outdoors. He graduated in 1964 from Richland High School then Columbia 'Col' High. He was active in West Side Church youth groups and achieved Eagle Scout in the Boy Scouts of America.
Bryce graduated from Washington State University with a BA in Sociology in 1968 and started his first "out of college" job as a bouncer at the Gas Light. He went on to more career appropriate employment at the Washington State Employment Security Department Pasco, WA, Washington State University Career Services and Placement Center Pullman, WA, Washington Public Power and Supply System Richland, WA, Areojet Liquid Rocket Sacramento, CA, Precession Cast Parts Portland, OR, and Energy Northwest in Richland, WA retiring from there in 2009. Career highlights included developing and implementing the Leadership Academy at Energy Northwest. He was most proud of helping co-workers improve interpersonal relationships in both their professional and private lives as he facilitated their understanding of their own temperament and the temperaments of co-workers and family members.
Bryce married Nancy Lee in 1968. This union endured for 41.5 years to the day of his death. Nancy will deeply miss her best friend and camping, fishing, and traveling companion until they are reunited in eternity. Bryce is also survived by his son, Brandon wife Courtney, and his mother Grace. He was predeceased by his father, Bryce Sr. Bryce also had special animals in his life, being survived by Reno kitty and predeceased by Lady, Rouge, Tippy, and Crockett.
Bryce was on active duty in the U.S. Army as a Lieutenant stationed at Fort Bragg, NC. He was deployed to Korea for all of 1970 and participated in the Army Reserves upon discharge from active duty.
This obituary lists achievements, but accomplishments are what make up life. Bryce's accomplishments included thought provoking conversations and professional and personal challenges with hundreds of people he was blessed to know. He loved to laugh and kept others laughing with him. Please come and share stories at a celebration of Bryce's life on Friday, March 26, 4 p.m., at the Memories at Sunset Event Center at Sunset Memorial Gardens, 915 By-Pass Highway in Richland. If memorial contributions or remembrances are desired, please contribute to the Benton-Franklin Humane Society in Bryce's name or to a SPCA/no-kill shelter of your choice.
I was blessed to work with Bryce at Energy Northwest. I enjoyed his humor and philosophy as well as the knowledge he spread throughout the department. He will be missed.
Fishing with Uncle Bryce, Bryce Senior and Grandpa Lee at Fish Trap Lake will always bring fond memories. I bought my first car from Aunt Nancy and Uncle Bryce. Loved that car. Bryce will be greatly missed , but always fondly remembered.
We first met & got acquainted with Bryce & Nancy during small group meetings, studying God's word. Bryce had us all do personality tests, which was fun! We will miss you and your humor! Nancy, we will keep you in our prayers.
Oh the stories, friendship and laughter we shared for over 40 years. Could not ask for a better friend. Enjoy the fishing with God and catch the big one. Hearts and prayers go out to Nancy, know that we are always here for you.
To the Linville Family, may God grant you peace during this time of bereavement! I remember Bryce especially when my son was going through his brain surgery providing me sound advice, his thoughts and prayers!
Rest in The Master's arms now!
God be with you all!
Bryce is our brother in Jesus Christ and I'm very proud to say that we knew him. We had a study group within our chruch and shared thoughts,and laugher and always had dessert. I believe he found his strength from his faith in the Lord. And he is with him now.
Bryce will be truly missed.
God Bless
We look forward to visiting with Nancy, Brandon, Courtney, and family this Friday in Tri-Cities in memory of Bryce. Bryce was a very special person and we will always remember the good times boating, watching football, visiting Kennewick on our way up to Spokane, and of course our cruise to the western Carribean all the way to Belize in Central America. It was so great to spend quality time with the Linvilles. We are die hard Cougar fans and always had fun following the Cougs with Bryce. You are all in our thoughts and we will miss Bryce very much.
Love, Bill, Becky, Josh, Riley, Krystal, Tim, and Tyler
As a friend, coworker and proud Leadership Academy graduate, I had the honor of spending time with Bryce – a man truly committed to bringing out the best in others. Bryce was fearless in his quest to make leaders of us all – challenging us to think outside of our own way of perceiving others and the world. He will be sorely missed and long-remembered. What a blessing to have known him!
Bryce,
To many you were a friend, to me a longtime brother.
You might physically be gone but your spirit and our memories will last thru time.
I believe that if you remember the person in thought, feelings in your heart, and word, they will always be alive.
John alias Son #2
Know always where I am , I am there for your family, our family !
Our sympathy and prayers are with the family. Please extend sympathy and greetings to Grace, our former neighbor on Birch.
I worked with Bryce for many years at Energy Northwest and truly enjoyed his sense of humor and professionalism . I am so sorry for your loss. He was a very good man and he contributed positively to my life. I will miss him. Please let me know if there is anything I can do.
Bill
Nancy, my heart, thoughts and prayers are with you. Thank you for sharing photos and stories of your life with your beloved Bryce in our classes. You are loved in this community and please know our support is with you.
It was a true pleasure to know Bryce. He enriched my life through his humor, mentoring, and insights. He will be missed. Until we meet again.
Rest in Peace Bryce, We did have a few times in High School, so long ago.
To the Linville family: My sincere regret at the loss of a faithful and caring husband and father and a truely great man. Bryce was a friend and a coworker at Energy-Northwest. I have many warm memories of the conversations about our fishing experiences and professional interactions we shared over the years. Bryce was always there with sound guidance and encouragement when needed. He will be remembered for the value he has added to the lives and careers of many. I bid a fond farewell to my friend.
Brice made a very big impression on me at Energy Northwest. He always was friendly and helpful. His contribution to the leadership training at ENW will always stick with me. To the Linville family: I am sorry for your loss.
My sincere condolences to the Linville Families. May you remember all of those great times together and forget the others. Bryce was part of my memories of Col-Hi & the Class of 1964. Salute!
It was during the spring of 1960 that I met the Linville's. Bryce, being older, was an early mentor and idol that I looked up to. The first memories I have of fishing with a friend away from my own father was with Bryce. We went to the old Welsian Ponds and fished for trout. He and the Linville family have always been there for me and my family over the years. They are my family.
Words cannot express the feelings of loss and the emotions the family is going through. But, let it be know that they are all in my prayers and I keep hope for the future when all will be reunited in His glory.
Love you all,
Rick
Thank you for sharing so many of the precious memories and events in his life. My thoughts and tears are with you as I can see he contributed so much to improve the lives of people around him and how much he will be missed until you are with him again.
When I remember Uncle Bryce it is usually with a fishing pole, a joke and a smile. I remember fishing with him and Grandpa Henry at Fish Trap Lake. I recall visiting Nancy and Bryce in Pullman and getting advice on college and life in general. Bryce always had a word of advice especially the type that would lead to a laugh. He taught me all of the pranks I pulled on my dorm mates at college. His smiling face will always be etched in my memory.
We are saddened to see him leave this world so soon, but consoled by the knowledge that Jesus Christ was his savior and therefore will see him again in Heaven. We are praying for your comfort Nancy, Brandon, Courtney & Grace.
David, Kathy, Rachel, Andrea & Whitney Schaefer
Bryce was a special person. And we know all who knew him will greatly miss him. He was family, and I love you all. My prayers are with you Nancy, Brandon Courtney, Grace, I love you and know how difficult this is for all of you. Love Carolyn
Bryce, you will be missed. I have many memories of all the very helpful professional advice you gave me while working with employees at Energy-Northwest. You were always there. One of your best achievements was the development of the Leadership Academy Class 1. What a fan of the movie Hoosiers you were. I learned a lot from you, lessons that will stay with me for the rest of my life. My prayers are with your family.
Nancy,
Randy and I are so sorry!! We just heard about this last night from Fishtrap folks. We didn't even realize he was that sick. Thankfully, we were able to spend some time talking last we were together. I'll always remember he and Reno spending time together on the "porch". If there is anything we can do for you here or at Fishtrap, please let us know. God Bless you and your family. Bryce is now free of pain, but his departure will be painful for those remaining.
The last day I worked Bryce came to wish me a wonderful retirement. Bryce always wore his emotions on his sleeve – he gave me a hug and his eyes got a little misty and said I wish I was going with you. I have wonderful memories of him and that goofy smile of his. Long time ago he had an office in Bldg 1. Kevin and Bryce had set up an espresso machine and it smelled like Starbucks before you got close to their office – I'm not sure if coffee pots were still legal then! They were like two gitty kids offering you lattes and advice – always advice!
I'm glad that Bryce Jr was able to be close to so many people and to give himself the way he did. The Linville's always had their door open for us boys; Bryce Sr and Grace fed us, drove us to movies and gave all of us a second home. Like Bryce, they never withheld themselves. It's such good fortune to have their family in our lives. There were many times during the last several years that I would go to his photos on the Bomber site and just enjoy his face and everything that it says to me. All of us that knew him in this way are joined because of him.
I guess better late than never. I had just learned of Bryce's passing. He and I John Choate and many others used to spend many wonderful hours together as kids through scouts, Westside and many other venues. In the later years when I would run into him he would always say "Give me a call, we will wet a line." The last time I spoke with Bryce was in Seaside, Or while having dinner and I had no idea he was ill. My ole buddy, rest in peace, I am devistated at your passing.
I am so sorry for your loss. I was a classmate of Bryce…Richland High School Col High, 1964 and remember him as a sweet, kind, gentle soul. May your happy memories give you solace during this difficult time.
Susie Dill Atlee