FIND AN OBITUARY
Service information is posted on our website only with approval from the family.
If you are seeking information not listed below, please contact us.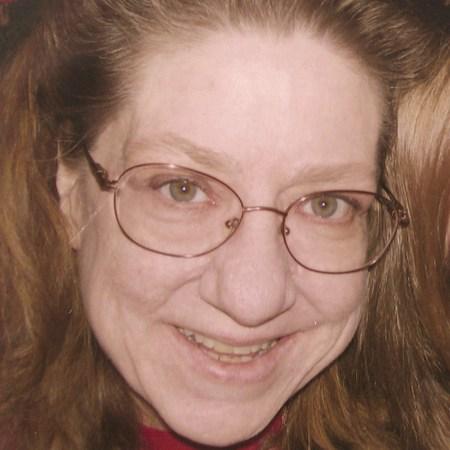 Catherine Mary Riniker
03/25/1956 — 03/11/2010
From Richland, WA, US | Born in Anchorage, Alaska
Catherine Mary Riniker
Catherine Mary Caroline Murphy Riniker Roguska was born on March 25, 1956 to Gerald and Colleen Roguska in Anchorage, Alaska. The middle of five children, she was the only girl among them. She moved to Juneau with her mother and younger brothers in 1971, where she attended and graduated Juneau-Douglas High School in 1974. Her passion for learning then took her to the first of many colleges, starting at Gonzaga University in Spokane and touching UC-Santa Monica, Northern Illinois University, the University of London, then finally Reed College in Portland, Oregon. She graduated from Reed with a BA in history in 1980 on the date that Mt. St. Helens blew its top.
After working as a writer in Portland and Juneau over the next few years, she traveled Ireland for a year to indulge her passion for the character and music of the people in that great country. Returning to the US, she stopped in Chicago for a brief visit to care for her mother. Her brief visit stretched for five years, spending much of her time working with developmentally disabled adults. She also met her future husband there, later marrying Lance Riniker in Vancouver, British Columbia on June 30, 1987. In 1989, they both moved closer to their roots by settling in the Tri Cities. She gave birth to their beloved daughter Caroline on February 6, 1994.
Her life while living in the Tri Cities has included positions at Tri-City Residential Services, Carondelet, Trend College, and most recently at Benton-Franklin Dispute Resolution Center. She enjoyed gardening and helping her daughter's exploration of life. Cancer ended her walk through the garden on March 11, 2010.
She is survived by her brothers Mike, Steve, Joe, and Ben, her husband Lance, and her daughter Caroline.
There will be a celebration of her life at the new event center at Einan's funeral home at 915 Bypass Highway on the anniversary of her birth, March 25, starting at 5 pm. All who were touched by her life are invited.
Caity was a very skilled mediator and shared her expertise in training others and in her mediation sessions. She has helped many people come to a better place in their lives. I really enjoyed getting to know her and feel I learned a lot from her. She will most certainly be missed! My sympathies to her husband and daughter. Know that your wife and mother was greatly respected and appreciated.
We were saddened to learn of Caity's passing on. I knew Caity from the DRC … she was an important part of the training team, and she and I co-mediated, too. And she was a kind and caring human being. Our condolences to her family. -Chuck
When God sent His angels to bring you home, He had His reasons. Someday we will be able to ask why, but for now, we offer prayers of peace and comfort to those left behind. RIP
Caroline: I'm so sorry to hear about your Mom and my friend Caity. I wish I had known so I could have spent some time with her and you before her passing. Please call me whenever you want some company and to talk. I'm in the phone book. Love you,
I didn't get the chance to meet Caity, but I heard good things about her. She was dedicated to BFDRC. My prayers are with her family and friends.
I only knew Caity for the last 3 years, but had great regard for her as a person, a mediator, and a trainer of mediators. I learned a huge amount from her in a short time. I wish that it would have been possible for us to work together longer, and I was in great hopes that she would one day be well and back at the DRC. I also greatly admired her as a Mom. Her love, devotion, and deep closeness to Caroline made her the kind of Mom everyone should have. Words cannot express my shock at how quickly this disease took her, nor my sadness at the thought that she is gone.
Caity and Family,
I can't be there to honor your life.
For me, from my experiences with Caity, through the DRC, she has left behind a precious legacy — gentle, strong, and brilliant. Dedicated to living life positively, with humor, and showing/enabling others to turn around thier lives for the better. Thank-you for giving this. You will always be remembered as I strive to continue what you did in the many communities you were part of in your life with us.
Our thoughts are with you, so sorry for your loss…..
Nelda, Ed, Chris & Andi Flygare
We wish you the best as you go through these tough times. May the memories of good times get you through this time of sorrow. We won't be able to come for the memorial service but just wanted to let you know you will be in our thoughts & prayers.
With Love,
Aunt Sherrie & Uncle Rex & family
Dear Caroline and Lance,
Our deepest condolances, dear friends. We were caught completely off balance, having regretfully gotten so involved with our own lives, we neglected to stay in touch and did not even suspect that Caity was ill. Hopefully her strength will help assuage your grief as it does ours. We are drawing upon a huge catalog of the most wonderful memories of times we shared with her, mediations and teaching mediators and eating food, which was one area of expertise where she excelled beyond most anyone we know. Please keep in touch, and let us know when are good times on ordinary days for us to look in on you.
Love, Bob and Ann Nash
We met up again, in the last few years, through our shared involvement with the Dispute Resolution Center.
Earlier on we became friends through the friendship that developed between our children in pre-school. One of my favorite memories is going out 'trick or treating' with the kids one Halloween. Chris was a very yellow Pikachu one of the Pokémon characters, and Caroline was the most delightful green witch that one could ever imagine!! There wasn't an area of their bodies that was not in costume or paint. Caity had a most wonderful laugh and enjoyment of life which seemed to have its reflection in Caroline's confidence and expressiveness and enthusiasm. On another occasion I remember Caity showing me some pictures of Caroline and some of her art work. It was her fascination and joy and great respect for this wonderful little girl she felt so privileged and grateful to know that I remember so clearly.
Dear Lance & Family,
I am so sorry for your loss. I did not know Caity for a long time, but she touched my heart with her generosity, friendly personality and open heart! I am so glad that I got a chance to meet you both at the Tumbleweed Music Festival. She was a great volunteer; always willing to help out wherever and whenever she was needed! I will miss seeing her smiling face in the kitchen at Tumbleweed. Take good care of yourselves. With My Love & Deepest Sympathy,
Kim