FIND AN OBITUARY
Service information is posted on our website only with approval from the family.
If you are seeking information not listed below, please contact us.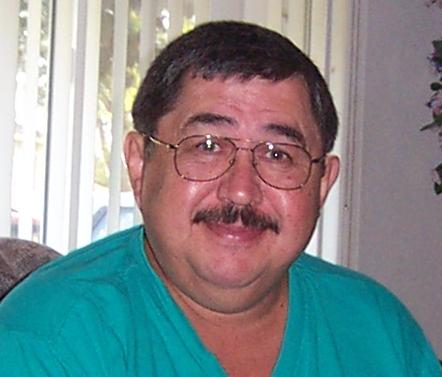 Gary Lee Avery
01/03/1951 — 03/25/2010
From Richland, WA, US | Born in Pasco, WA
Gary Lee Avery
Gary Lee Avery passed away in Richland, WA at the young age of 59 years on March 25, 2010 from cancer. He was born in Pasco, WA and was a lifelong resident of the Tri-Cities who worked on the Hanford Reservation Site for over 30 years. He was known for his genuine, caring heart and his willingness to help those in need. Family was very important to him and he had valuable morals which he passed on to others and appreciated those who respected them. He married his teenage sweetheart Kay in November of 1969. Being his true love, he always let her know that he would love her forever.
Gary and Kay had one daughter Shelly and two grandchildren Justin and Talia. His grandson Justin preceded him in death. He was proud of his daughter and cherished the fact that she chose a career following in his footsteps. He treasured his grandchildren with all of his being and it showed in his face when he would talk about them with others. Gary was a very strong, caring man and will be missed by numerous family members, friends, and his many adopted grandchildren.
A private graveside service will be held at Sunset Memorial Gardens at 4:00 p.m. on Tuesday, March 30, 2010.
I love you Papa!! We miss you so much. This is so hard. You are such an incredible man and great father and grandfather. Everything I am and have become is because of you. I am glad you are no longer suffering because you had been in pain for so long. You never let it get you down though. You just kept going the best way you knew how. You are such a strong man. The last two weeks were extremely hard watching you go through what you did. It hurt telling you that you were not allowed to get up and walk because you could not stand up on your own. You wanted to stand up so bad and held hope that each day would be the day they would let you get up and walk.
This has been really hard on Talia. I knew it would be. You were her play bud and she thought the World of you. She keeps talking in her sleep saying that she misses you PAPA. I figure she is seeing you in her dreams. She says you and Justin are in heaven playing video games together. She is happy that neither one of you are in heaven alone. Grandma and I have told her that you will always be watching over her and that now she has two guardian angels, PAPA and Justin.
I love you Papa and I know I will see you again someday.
Dad you'll always be apart of me….You took me into yer life as well as MOM…must of all Shelly..You know she and I are best of friends that two people can be…I promise to watch over her….Im soooooooooo gonna miss you!!! the things we laugh about and talk about…Yer so amazin!!! Im so happy and greatful that I got the oppertunity to be apart of yer family!! Im very happy that yer not suffern anymore and that all yer pain is all gone..now you can hang out with Justin and do things together and now yer not alone..Talia is a brave lil girl….she loved yer PAPA and I know she sees you in her dreams and knows yer NOT far from her…. MOM and SHELLY and BABYGIRL…I love you!!!!!
Kay and family we are so very sorry for your loss. Jim was so happy to have just seen you both when I was in Kadlec. Gary's obituary was so true of him. Such a kind soul with great integrity. He will truly be missed. All our thoughts and prayer are with you
We are sorry for your loss. We were good friends for a long time and have many memories of those good days.
Keith & Karon
Dear Kay @ girls
We are so sorry for your loss,but are happy that Gary is not in pain anymore.I will miss Him.
Jeff @ Cathy
Dear Shelly and Talia,
Love you so much from both of us. I miss seeing you, however I know what you are going through. I believe your dad/grandpa suffers no more and is at peace.
WE are here stop by when you are ready to ok? Talia I am praying for you as you as a child have gone thru so much. Can't wait to see you and mom. Give my regards to Kay, tell her I am so sorry for her loss.
Always.
Dianna and James Mahoney
Shelly,
I'm sorry to hear about your father. My parents send their thoughts as well. I have fond memories of him coaching our softball team. He had a heart of gold. Thoughts & prayers are with you & your family.
I used to live across the street from Gary and Kay when I was young. I was good friends with Shelley. I always thought of Gary as a great guy. So sorry for your loss.
I don't know if you will remember us or not. We lived across the street from you on Newcomer. My son Michael played over or daughter would come over. We saw the obit and just had to give our condolences. Kay and Shelley hope all in later time it heals, I know I have lost parents and siblings. My heart goes out to you all. We will always remember you.
To the Avery Family: I was shocked to hear the news of Gary's passing a few weeks ago from my former co-worker. You have my utmost sincerity sympathy for your loss. He was a dear friend since when he first came to work for Vitro up to 2005 when I had to relocate to Tennessee, then to South Carolina where I am currently working. He is one of the most sincere and warm person and I have always admired his ways. He will always be remembered until I will meet him again someday. God bless you folks.
I was saddened to hear of Gary's passing. You may not remember me but we lived next door to Nat & Elma Perez in Richland. Shelly used to play with my kids Darcy & Ben. Elma emailed me about Gary. My thoughts & prayers are with you.
Kay & family, I went thru Pasco schools with Gary & his brother ?
He was an extremely polite & gracious friend. We grad. together – 1969. His passing is sad – too many of our Pasco classmates/friends are gone too early. I will always remember him. My father was a Pasco vocal music
dir. – 1961 thru 2000. Until then, Gary P.
We extend our sympathy to the whole family. Nelson and Barbra
I just recently learned that Gary had passed on. Want to say what a truly great man he was. He was very generous, loving and kind with a heart filled with charity. His kind is so very rare in this world. He was a man of honor, worthy of all respect. I know Heavenly Father is proud of the good man he was. He spent a lot of his personal time helping/tutoring me Go Shin Ryu. What was most important is the example he set for me, and the kind of person that I should be. The world needs more men like Gary Avery. I am truly sorry that he had to depart so early in life. My sincerest condolences to his family. I know he loved them very much.