FIND AN OBITUARY
Service information is posted on our website only with approval from the family.
If you are seeking information not listed below, please contact us.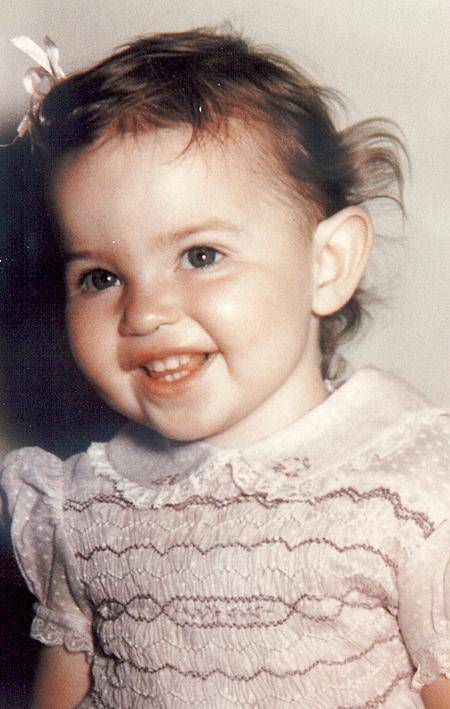 Gerry LoAnn Fussell
08/03/1951 — 03/07/2010
From Richland, WA, US | Born in Wichita, KS
Gerry LoAnn Fussell
Gerry LoAnn Fussell
In loving memory of Tweedie, as she was affectionately known, who passed away at Kadlec Regional Medical Center in Richland, WA and went to join her Heavenly family on the morning of March 7, 2010.
Tweedie was born Aug. 3, 1951 in Wichita, KS; the 2nd of 4 children to Harold B. and Loretta L. Litz. She graduated in 1970 from Lebanon High School in Lebanon, OH. She attended Mitchell Jr. College in Statesville, NC, The University of Alaska in Anchorage, AK, Columbia Basin College in Richland and Pasco, W A. She eventually attained a BS and Masters Degree through her studies, life experience and job skills.
As a teenager, she babysat every child in the neighborhood - the parents knew that she was trustworthy and also that she would make the children tow the mark. She loved to go horseback riding. She had friends who had horses or she would rent little "Blackie" from the stables. She was happy as long as she got to go riding with her friends and or sister Starla. Gerry also enjoyed going dancing on the weekend at the recreation center and learning all the latest moves. Since this was Thousand Oaks, CA, a place which was loaded with celebrities, most of the bands and performers were well known. She also enjoyed going to Pacific Ocean Park at the beach and riding the rollercoaster!
We all believed that she would go into show business one day as in her younger years she would entertain us with her funny reenactments of life's situations. We had many hours of laughter, watching and listening to her over the years.
As she grew older she continued her love of dancing and listening to music! She liked to sunbath and party on the weekends! She so enjoyed get-to-gathers with family and friends! She loved life! She worked a bit in the aerospace industry through her employment at Estes Industries in Canon City, CO. They made various sizes toy rockets and such. Then later she worked in the petroleum industry for Bechtel in Quality Control on the Trans Alaska Pipeline. Later she worked for other Alaskan companies such as Alyeska and APC.
She got her start in the Nuclear Industry at Columbia Generating Station back then known as WPPSS #2 at Hanford, WA working for Pittsburgh Des-Moines Steel in QA quality assurance. She also worked at the nuclear plant at Wolf creek, KS for PDS Piping Design Services contracted to Kansas Gas and Electric as a Mechanical system Turnover Engineer, then back to Hanford. Then there was the Clinton Power Station in IL where she worked for PDS contracted to Baldwin as a QA Auditor plus the Vogel Plant in GA. Then, back to Hanford area briefly. She went to work for a CA company who sent her on trips back east quite often to PA, NJ, and NY.
Gerry was married to John Fussell for a short period of time 1979-1981.
All in all she lived in 15 states: KS, CA, CO, NC, VA, OH, NY, HI, IN, IL, MT, GA, TX, OR, and W A plus the country of Thailand. And I am pretty sure that she visited most all of the rest of the United States plus Mexico, Japan, Viet Nam, & Puerto Rico.
She cared about animals and always offered help to a lost or abandoned animal as she found them their owners or a new home. She had 2 feral kitties: Suggy and Bobo who loved her so and she loved them too. She enjoyed years of watching them grow and witnessing all their silly antics.
Later in life she sustained a back injury and was not able to get out and be an active fun ¬loving person as she used to be. She stayed home a lot. She helped take care of her mom and then her dad as they fought cancer and eventually passed. Then she cared for a disabled sister. Gerry also battled cancer for the last 2 years.
She is survived by her sisters Patricia S. Davis with husband Glen and Jenna C. Litz, niece Tracy A. McGrath, nephew Kevin A. Davis, grand niece Arianna B. Coleman and a step nephew Christopher P. Davis and his children Emma and Michael and step niece Tanya L. Davis and also an assortment of cousins and good friends. She is deeply loved and will be sincerely missed by all of us. Good Bye for now Tweedie-you're free at last!
Tweedie was so good to "Jug" during his sickness and death. She was so sick herself,and found the strength to care about us. I will miss the long conversations we had. She was loved and appreciated so much.
"Mary"
sorry for your loss ,chickie and jenna.fond memories of all of all of you. BILL COCKRELL
i will miss you my very very dearest friend tweedie we have been thru a lot together we have been friends and i mean closes friends since nineth grade i love you like you were my very own sister i will miss talking to you every day for hours at a time i have been sitting here waiting for you to call my phone is not ringing and it tears me apart that i cannot talk to you i want you to know i will be thinking of you and i cannot wait to see you in heaven to be together as sisters like we were in high school you were and will always be dear to my heart and i will never forget you i will try o keep in touch with chickie and jenna as they family to me as well i love you and miss you sooo very much
dianne
I first met "Tweedie" over 40 years ago. Even though I haven't seen her in many years, I will always remember her smile and fun-loving ways. She always called me "Burgin" – I'm not sure she even knew my first name. I was always amazed by the fact that she, Starla, and Chickie would jump in a car a Plymouth Duster at that and drive non-stop from Alaska, California, or where ever to visit "Grammy" in NC. I spent many times in Grammy's living room looking out the picture window overlooking the city of Stony Point. I am pleased that I had the opportunity to speak with her several times during the past year. The last time I spoke with her was about 3 weeks ago, and even then she was giving me my marching orders as to what to do after she was gone. "Tweedie" was indeed part of my history and I will remember her always.
G. Stephen Burgin
I send my sincerest condolences to Patty and Glen. I will never forget Tweedie as she was one of my oldest and dearest friends. We spoke offten over the past 20 years. I'm sure I will miss her and remember her always.
Love – Terry
Tweedie was a tough love Aunt with a kind heart. We had many great moments during our family gatherings. I can still remember how happy I was when she would visit from Alaska, and how sad it was to watch her leave. As I grew older Tweedie always had my back, concerned for me, and supportive of me.
I am lucky to have you as an Aunt, you will be missed.
Love,
Sugar Bear
Gerry Tweedie was a woderful women that my family and I new since I was a kid back In WA. and Ill. She was alaways a good friend to me and my father and she will be missed dearly. Reast in peace are dear sweet friend. We love and miss you.
Tweedie was a very special person, always caring about others. My memories are mostly at Grammy,s house and riding around in Starla's corvette in Taylorsville on Sundays. Taking care of her cats. Calling me to see how I was doing and if Ashley was ok. I Love her dearly and will miss her very much. Her cousin Peggy
I'm not sure where to start…I'm sad and at peace at the same time. Sad that I won't have you to butt heads with; but am at peace knowing that Jesus has you safe in his arms; holding you. There is no more pain, no more worries. I will miss you alot…
I will think of you in my travels when I go to my job assignments in my future. I admired you for having the courage to go to exciting places. I hope I have just as much fun and can learn alot as I go.
I will miss your famous potato salad and your HOT chili.
I'm at peace knowing that no matter where I am or what time of day it is, you will be there to talk to. I know that you will watch over us…and yes,I heard you. Thank you for that…give everyone a hug and kiss from me. I really miss everybody.
Love, Tracy Ann
Gerry or Tweedie, as I know her, was a dear, dear friend and I will miss her. I met Tweedie in Alaska and worked on several projects with her. She was superb in her work. We spoke frequently by phone. Heaven is applauding her promotion to Glory and the applause is led by those Nail Scarred Hands.
Tweedie is my sweet sister. I can't tell you how much I love her and how I am going to miss her. No, we didn't always get along. Sometimes we fought like cats and dogs, but we always mad up quickly. We have so many great memories together – double-dating, dancing, singing, traveling, sunbathing, camping, and just hanging out and having fun. We used to go to the movies together just to see the cartoons – "The Tijuana Toads". When I got out of high school we both took off for Alaska together with a $100 in out pocket. We were determined to get a job on the Trans Alaska Pipeline – and we did! Over the years, we worked together on several jobs and shared a dwelling on a few occasions. I can remember the first time that I ever saw Tweedieas an adult catch a fish – it was about 3 inches long and she was so excited! She jumped around so and ended up losing it off her line! Who knew that just a few years later she would be fishing for big salmon in Alaska? Tweedie has been so much a part of my life for the past 12 years. We would talk on the phone several hours each day. What will I do without you, Tweedie? Yes, my big sis was pretty tough sometimes, but she had a sweet generous heart. I am glad that God chose her to be my sister. See you again someday, but I will think about you everyday. I hope you have fun up there partying with the rest of the family! Save me a good spot! If you have any pull up there, will ya help me win a lottery? Ha! Ha! Here is a big hug and kiss for you. Good-bye my sweet sister. Love, Chickie
"Tweetie" I have always wondered how you came to be know as tweetie;
now as I read about you and see your beautiful face and those eyes I think I understand.
The last time I was able to visit Pat, your sister, it was the Fourth of July your Dad and Mom were alive then and we celebrated on the front lawn watching your Dad and the children, Kevin, Stephen and Matthew light fire works and sparkles for hours, then we went down the street to see the Fire works display! It was a wonderful visit for us all, even though it was only a few hours I will remember such sweet times forever. I hope to see you again soon! What a Day of Celebration we will have it will be the best celebration of all!!!
Wait for me I'll see you soon!
Love, Linda Wright
Tweedie, it was exciting and special to be your brother-in-law. We had our differences, challenges, and a lot of good times. That is what made it exciting and special. You were a generous and kind person with a strong personality. Your cooking and baking skills weren't bad either. When we worked together during construction of Columbia Generating Station and Clinton Power Station in Illinois I remember the special treats you would bring to work and how fast they would disappear. I will miss the potato salads at our family gatherings and the peanut brittle at Christmas. And yes, I will miss you sitting in our driveway on the Fourth of July watching me light fireworks in the street. The corner chair at our dinning room table, where you would always sit with your jar of tea or diet coke, will now be empty and I will miss our conversations. We grew closer over the years and especially lately when I had the opportunity to take you to your medical appointments, etc. Now I know that you are free of your earthly cares and pain and are rejoicing with your loved ones on the other side. I will miss you. Love, Your brother-in-law.
Sweetie Tweedie, came into my life through her sister Patty, who I worked with out at Hanford, WA. Tweedie has been a part of my life for about 30 years and took me on as part of the family. She was always the first to call if we had a probelem to give her love and support. She would talk for hours, sometimes it was quite entertaining, her sense of humor was great till the end.I don't think they have telephones in heaven but I am sure she will be too busy with her Grammy anyways!Tweedie was a good, kind hearted person, it just took some patience and time for her to trust you enough to let you see that. She called me Sister and I was lucky to have her as mine. She was strong willed in mind and body,she tried everything she could to beat this cancer but God knew where she belonged now. You will be missed so much.I hope you are dancing and rejoicing ! See ya soon. Can you imagine the hours of stories she will have to tell
We Love and miss you, sis Sallie, Doug and Mom White
I love you Tweedie. I will help take care of your babies – Suggy and Bobo – just don't worry about it. They will be okay. Say "hi" to my parents, Starla and Grammy for me. Thank you for taking care of me and fixing my meals, you are a good cook. Thanks for getting my water pop and thank you for those ice cream sandwiches. I know that you love me. I am going to miss you. You are my sister, a great sister. I Love you, Casper.