FIND AN OBITUARY
Service information is posted on our website only with approval from the family.
If you are seeking information not listed below, please contact us.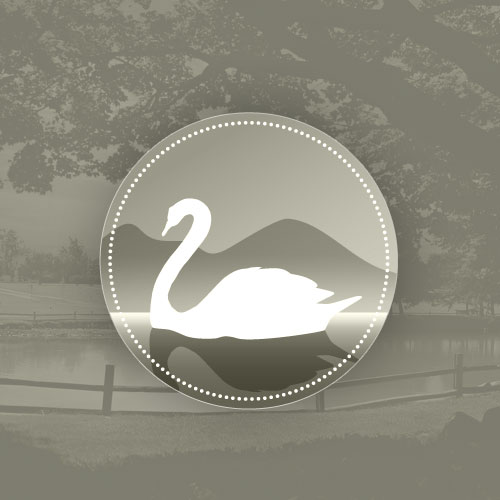 Mohammed Ahmed
05/23/1945 — 03/28/2010
From Kennewick, WA, US | Born in Kurnool, India
Mohammed Ahmed
Mohammed Mohiuddin Ahmed, 64, a resident of Kennewick, passed away on Sunday, March 28th, 2010 at Oregon Health and Sciences University in Portland, OR. He was born on May 23, 1945 in Kurnool, Andhra Pradesh in India.
Mr. Ahmed was the eldest of 9 children. He received his B.A. from Osmania University in Hyderabad, India. In the mid 70's, he was the first in his family to immigrate to the US. Over the next 15 years he sponsored the rest of his family to come from India to the US. During his time in the US, he lived in numerous locations: Chicago, San Francisco, Boston, North Carolina, Virginia, Texas, Tennessee and Washington State. Mohammed was a resident of the Tri-City area for 20 years and employed as a Senior Engineer at Bechtel.
Mr. Ahmed was a long time, active member of the local Muslim community. He served on the Executive Board of the Islamic Center of the Tri-Cities for many years. Among many other notable achievements, he, along with his wife Taheseen Ahmed, supported the building of a new masjid, the running of a Sunday school for children, and provided support for recent refugees and immigrants to the US.
Mr. Ahmed's family and friends remember him for his good sense of humor and strong sense of responsibility toward his community and family. He enjoyed the engineering profession and worked hard at it since he was inspired to become an engineer as a child. Mr. Ahmed will always be strongly loved by his wife of 37 years, their three children, as well as his eight brothers and sisters who live across the country and his multiple nieces and nephews.
Mr. Ahmed was known for his determination and strong faith in God. He persisted for three years after his diagnosis with cancer before he passed away on Sunday the 28th of March.
He is survived by his wife: Taheseen Ahmed. Children: Mohammed Mansoor Ahmed, Afifa Ahmed Shafi, and Afrose Ahmed; and five brothers and three sisters, as well as his father, living in different parts of the US.
In accordance with Muslim burial traditions, services were held on Monday, March 29th in the afternoon, as soon as possible after the time of death.
Brother Ahmed was a kind and considerate human being. The following quotation captures his personality and the values that were so dear to him. "I shall pass through this world only but once, Any good that i can do to my fellow mankind, let me do it now. Let me not defer or neglect it, for i shall not pass this way again."
Altaf Ibrahim
He has done so many things exceptionally with iman. Such as, he helped build a mosque and taught islam to people in jail. Inshallah, he will go to jannat.
To Allah we belong and to Allah we will return.May Allah have brother 's Ahmed Mohiuddin soul in his mercy and enter him in his Jennah.Ameen
Brother Ahmed will not be forgotten in this community where his good deeds are still remembered.And may Allah SWT help sister Tahseen and his kids.
The staff at Hughes Physical Therapy wish to express our sincere condolences to Mohammed's family and friends. It was nice to get to know him. It sounds like he was a wonderful influence on many people, including his own children. God Bless.
As the game progressed I could see his slick movements and the stern face that he had put on. While everyone was bragging and very confident of their own victory, he had said nothing and just focused on the game. After awhile I left and in about half an hour I hear screaming and shrieking, and when I come to see what was wrong, I see all the poker chips surrounding him! He had won! And he was smiling really big. You can see the excitement in his face! I pray everyday that this same smiling face is in the clouds of jannat, iA happier then ever. We all miss you bade babba.
Bade thaiyba- the definition of happiness, fun loving and caring nature. He was the head of the family excluding abajaan and he fulfilled his duties to the highest, wether it be bringing his whole family to America or helping them start their lives by finding them jobs. He helped everyone the most he can while putting himself last. I still remember it like yesterday when he was at our house. In his stylish clothing and baseball hat with a smile to top it all off. His back was hurting so he lied down on the couch while my dad massaged his back. A few of the cousins rounded up to play poker, and all of a sudden he was ready too!
continue above
We have been grieved and saddened at the loss of our beloved brother Ahmed. He was one of the most dedicated members of the ICTC. He was always there to help the needy, and disadvantaged persons. During his presidentship of ICTC, he finished many projects, which were long overdue. Inspite of his sickness, he tried his best to attend the activities at ICTC. Now, no one will be there to welcome us with a smile, and handshake on potluks, and Friday prayers. We miss him, and pray to God to give him comfort, and place in paradise. We pray for Sr. Tahsin who is handling this loss with grace, and courage.
On March 28, 2010, a tearful family bid a sad farewell to a true believer, a dear husband, a doting father, a father-figure to 8 siblings and to me, and a great friend – this was our Bhaiyya. A man whose faith in Allah SWTnever faltered despite the dreadful illness. His passing away has left a great void which can never be filled. He has left behind a legacy of strong faith, kindness, love and compassion. Every time his thought crosses my mind I can feel the tears stinging my eyes, and all I can do is send up a prayer for him, from the depths of my heart and ask Allah for strength and courage for Tahseen Bhabi, Mansoor, Afifa, Afroze and myself and the host of family members who grieve his demise. May Allah grant him with Jannat-al-Firdous Ameen.
In the name of Allah,Most Gracious, Most Merciful.
I miss my dear brother Ahmed. Always I remember the time when with my beloved Tahseen together went for Friday Prayers and Potluks in ICTC. as always my prayer is for him. InshaAllah, Allah bless his soul,Ameen.
We will miss Br Ahmed, his contribution to our community, and his honesty, and friendship will remain the cornerstones of our memory.
We Pray to Allah SWT, the God Almighty, to shower His blessings on his soul. Kaleem
A friend in need and indeed. Will be missed by all of us.
Shakir Zuberi
May Allah bless his soul and enter him into paradise and foregive all of his sins. May Allah make his grave a room from Jannah. Ameen.
Brother Moheyadin Ahmad God bless his soul has left behind three wonderful, educated and talented childern that will carry on his name. As Rummi reminds us we never die as long as new generations refresh the flowing water of the rivers, as precious drops of rain do. Hassan