FIND AN OBITUARY
Service information is posted on our website only with approval from the family.
If you are seeking information not listed below, please contact us.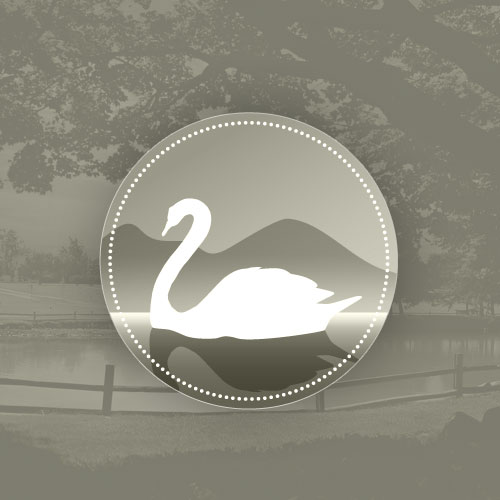 Ora Clair Parker
03/29/1908 — 03/28/2010
From Kennewick, WA, US | Born in Paradise, Montana
Ora Clair Parker
Ora Cooper was born to Arthur and Alberta Dorris Cooper in a log cabin on her family homestead on the Clark Fork River in Sanders County, near Paradise, Montana. She attended high school in St. Regis, Montana where she, though shorter than five feet tall by one oversize inch, starred on the girls basketball team. She designed and sewed the team uniforms, green bloomers and jerseys, with yellow trim. She claimed always that green and gold are the very best school colors.
She was the niece of long time timber man and Montana state senator, George Cooper. Her first job as a teenager was as a bull cook in her uncle's lumber camp.
Ora married her husband, Joseph, in Wallace, Idaho in 1926. They first lived in Sanders County, but soon departed for the plains of eastern Montana where Joe became an employee of the Milwaukee Railroad. Their home was a section car on a railroad siding. This is where they began raising their children: Jim, Pat and Don.
The depression times of the 1930s tested Ora and her family. They moved to the Parker family ranch near Haugen, and twice more, first to St. Regis and then to Anaconda. In 1938 they moved to Coeur d' Alene, Idaho. Ora served in the Red Cross during World War II as an ambulance driver, delivering expectant mothers from Coeur d' Alene to the Farragut Naval Station in a donated 1929 Packard hearse. In 1944 she moved with her family to the construction camp at Hanford, Washington. She and Joe stayed on at the Hanford Works, and in 1959 built, with their own labor, a new home in Kennewick.
Ora finally had the house and garden she had always wanted. She enjoyed homemaking: canning, gardening, sewing and quilting. She lived in her home until 2008, when she moved to the Manor at Canyon Lakes. Her family is grateful for the loving relationships she enjoyed with generations of her neighbors over the years.
During her years in the Tri-Cities, Ora became involved in a number of activities: volunteering at the Central Christian Church in Richland, cooking for the Richland schools, square dancing with the senior citizens, snow birding in Arizona, and camping at their wood lot in Packwood. She and Joe enjoyed traveling around America in their camper with family. Ora was preceded in death by her husband Joseph, her sisters Marie and Norma, her brother Neil, and her second son, Loren. Survivors include her sister Jean, her three children, and Kitty, her beloved cat. Descendents include nine grandchildren: Andy, Jeff, Dave, Pam, Scott, Sue, Kirk, Nancy, and Diana, ten great-grandchildren, Erin, Matt, Scott, Kyle, Mariah, Sadie Jo, Amanda, Chandler, Alaina, and Sean, four great-great-grandchildren, Kyle, Julie, Lucas and Callie.
Ora's cherished extended family includes many nieces, nephews and friends, especially her nephew, Chuck, her helper, Jaime Garcia and her grandson's, ward, Crystal.
At Ora's request there will be no services. A family gathering is planned for later this year. In lieu of flowers, donations are suggested for the Chaplaincy Hospice, or a charity of your choice.
We lived on Victoria Ave. from 1973-1990 and had the privilege of being Mrs. Parker's close-by neighbor. I can never remember seeing her when she wasn't smiling and in high gear! In her small stature she had more enthusiasm per square inch than anyone I've ever seen! What a joy to know someone so actively engaged in life. I'm so glad, and not surprised, to know she was able to live in her home until age 100…truly a remarkable lady who enhanced the life of everyone who was fortunate enough to know her.
Ora Parker! What a nice lady. I met Ora when she used to come and visit Al and Norma Skelly back in the late 60s or 70s. I was married to their son Tom at that time and we lived in 1/2 of the "B" house on Stevens Drive and Al and Norma lived on the other side. Ora and Joe were involved in the Golden Age Club Senior Citizens and Ora and Norma cooked together for the Richland Schools. Ora was a frequent visitor to the Skellys' and they appreciated every visit. My funniest memory of Ora was when she came to visit the Skellys' on Stevens Drive and Ora drove up, parked her car and went around and opened the back door of the car and out hopped a it was either a baby or miniature donkey onto the lawn! Ora had brought the donkey by to show it to everyone. A donkey in the back seat of a car…who would ever have done that? Maybe, only Ora! Since then, over the years, I saw Ora only once in awhile and then one day I was at Canyon Lakes visiting my Mom and who should walk in the dining room for lunch but Ora. I reintroduced myself to her, mentioned the Skellys' and the donkey and she laughed and definitely remembered the incident. Such a nice lady, Ora was. One would never have known that she was 100 years old at that time and to be able to enjoy her company for another 2 years after that birthday was surely a blessing for all of you. She was a very pleasant and gracious lady and she will be missed. Barbara Foley
Welcome to Mom's guest book.
Mom was among the last of her generation in a large and scattered family. Only two remain, both of course quite a bit younger than Mom. There are many descendants, though, to whom Mom was a special lady.
She will be sorely missed by her family and friends.
My sister, Pat, and my brother, Donald, join me in thanking you for signing this guestbook.
Jim Parker