FIND AN OBITUARY
Service information is posted on our website only with approval from the family.
If you are seeking information not listed below, please contact us.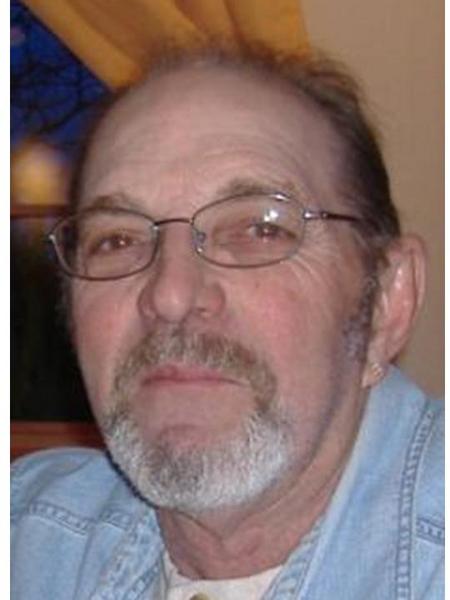 Craig Allen Johnson
05/20/1947 — 04/06/2010
From Pasco, WA, US | Born in Richland, WA
Craig Allen Johnson
Craig Allen Johnson
A loving husband, father, son and true friend, Craig Johnson passed away April 6, 2010. Craig passed at his home in Pasco, WA, at the young age of 62, after a short battle with cancer.
Craig was born May 20, 1947 to Russell and Margaret Johnson in Richland, WA. Craig graduated in 1966 from Columbia High School in Burbank, WA. He later joined the Navy and served during the Vietnam War. Several years later, Craig discovered his true talent and calling, becoming a Journeyman Carpenter. After 30 years as a proud member of Local 1849, he retired in August of 2009.
Craig was preceded in death by his father Russell Johnson. He is survived by his wife of 35 years, Judy Johnson; two children, Patricia Johnson of Pasco, WA and Craig Johnson Wendy of Alice, TX; two granddaughters Rachel and Kendra Johnson of Riviera, TX, mother Margaret Johnson of Pasco, WA and brother Mark Johnson Angie of Kennewick, WA; and many aunts, uncles, nephews, nieces, cousins, and friends who all loved him.
A Celebration of Life will be held on April 17, 2010, 11:00 a.m., at Memories at Sunset Event Center, 915 Bypass Highway, Richland. In lieu of flowers, please make donations to the Tri-Cities Hospice in his name.
Please know that my thoughts and prayers are with all of you. I will never forget the guy who taught me to drive a stickshift.
My memories of growing up around Craig have always made me smile.
I will remember him at my "Relay for Life" event in June.
Craig Jr please take care of yourself.
L Antypam
What a wonderful legacy of dedication to his family, hard work and diligence, and service to others – character traits that run all through the family. I pray you find both comfort and joy as you remember these things about him and continue to live out because of him.
Am very sorry for your loss. remember craig coming up to benge to pheasant hunt. and had good times doing it
Paul
Judy, you, Craig, Aunt Margaret & the rest of your family have been in our prayers for many months & will continue to be. You have been such a wonderful caretaker to Craig & we know he loves you very much. We know how hard this has been & is now for you. I will have Stan write his own tribute, but he enjoyed reuniting with Craig on the Moses Lake project after so many years of living so far apart. Craig came over to Fred's hangar for lunch several times & we enjoyed his company. Please let us know if there is anything we can do. We love you!
I am a coworker of Trish, and was saddened to hear of her father's passing. My thoughts are with her and her family. From the other guest entries I've read, Craig must have been a very loving and caring man. You have my deepest sympathies.
When I was just out of high school I lived with the Johnson's until I went to work at Hanford. I babysat the boys and Craig was always the quiet one.Kelly was right about him having time for our kids.I remember Bob took him to Colfax to get his driver's license. He was thrilled.Craig was a good man.Our heartfelt thoughts and prayers to the family.
I remember when I was a little girl and Craig came as a teenager to stay and work on our farm with my Dad. My Mom Bonnie and Craig were first cousins. That was such a fun summer. Craig always had time for us little kids even though he was dog tired from working with Dad. You don't see that kind of quiet, patient nature from a high school boy very often. What an awesome man and a treasured memory. My prayers go out to Craig's family and friends.
Kelly
Rest in peace Craigadore. We had a lot of great times growing up and the memories created are priceless. You were truly one of the "good guys" and I will miss you every single day.
You will be greatly missed and will always love you. Your smile will be in our hearts forever!
Crazy Craig was a wonderful man – a man of few words and the biggest heart you could ever find! I was lucky enough to have him as my "Adopted Dad" like so many of Trish's friends. He and Judy have been so wonderful to us all – treating us like their own.
I am so grateful to have had him in my life and to Trish for sharing him with us. The world will not be the same without our Crazy Craig!
Trish, Judy and Craig, my thoughts and prayers are with you all. I know there is a special place in heaven for him and I know he's so thankful to you all for how well you took care of him in these past few months. I love you!
How do I begin? I keep saying for such a silent man he sure did affect many people in his life. Craig, Judy, and Trish truly are my 'adopted family', without them my life would have been unbearable throughout the years. I keep looking around my house thinking Craig installed that, Craig fixed that, there is the reindeer he made me for Christmas that I will always treasure, and there is the ladder he gave me for Christmas because every garage has to have a ladder. I already miss him!
I feel so honored to have been part of this family for all of these years and especially through these last few months. Being allowed to assist with his care gave me the opportunity to become even closer to him as well as pay back an ounce of what he has given and done for me.
Judy and Trish, thank you so much for sharing him with me and my family. We all love you very much.
Judy, Craig, Trish and family.
I am very heartbroken over your lost.
Craig was the "Gentle Giant" to everyone. A man of few words but a kind,devoted and humble person. May all of you have great memories and be smiling as he is looking down on all of you.
My Love especially to my nephew, Craig as I know how much you are hurting right now.
Blessings to all of the family.
What can I say that hasn't already been said except that I love you Crazy Craig and you will be dearly missed.
I am just another one of the girls who is proud to call the Johnsons family. They took me in and let me live with them and I was truly treated like another daughter. I will forever be greatful for all the memories I had with Craig.
Rest in peace Crazy.
I will miss grandpa, but I know in my heart I will see him in heaven, so I won't truly be sad.
Grandpa, I am proud to have inherited your teasing spirit. I will love and miss you always.
Thinking of you and your family
Judy and Trish,
I am so sorry to hear of Craig's passing. I did not know him well, but I know the amazing love you both felt for him. I am praying for God's comfort and peace during this difficult time. God bless you.
Love, Lynn Winters
Judy and Trish, I am sorry for your great loss and can't add anything to what has already been said about Craig. I will miss coming over there and golfing with him. He and I were much alike when it came to golf…..not very good but enjoyed it anyway. We would start on the front and back nines buying each other tall double Bloody Mary's. This made our game much easyer and fun to accept when we would found places on the golf course nobody had ever been to. It was all so fun for us to golf with the younger guys like Fred and Troy.
Love you,
Jay