FIND AN OBITUARY
Service information is posted on our website only with approval from the family.
If you are seeking information not listed below, please contact us.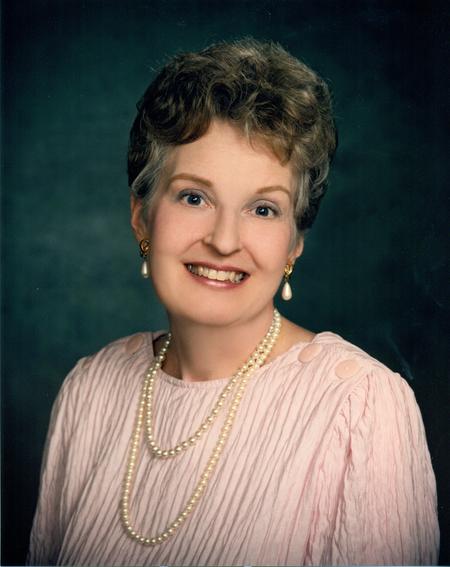 Leda Marie Muhlestein
12/11/1938 — 04/07/2010
From Richland, WA, US | Born in Provo, Utah
Leda Marie Muhlestein
Leda Marie Law Muhlestein Born - December 11, 1938, Provo, Utah Died - April 7, 2010, Richland, Washington Married - December 23, 1960, Salt Lake City Temple, Salt Lake City, Utah
Leda Marie Law Muhlestein passed away in Richland, Washington on April 7, 2010 in the presence of her family.
She was a compassionate and loving person who was always putting others' needs before her own. She was a loving wife, an incredible mother and friend to all she met.
Leda was born in Provo, Utah to Reuben D. Law and Leda Call Law as the fourth of five children. She was named after her mother and because she was such a doll she was known to her family as "Dolly."
Leda attended BY High through the 10th grade then moved to Laie, Oahu, Hawaii with her family and attended Kahuku High where she graduated in 1957. In the summer prior to her senior year she met Lewis Dee Muhlestein. They dated through her senior year of high school and her freshman year at The Church College of Hawaii. They were married on December 23, 1960 in the Salt Lake Temple after Lewis returned from his mission.
Leda graduated from BYU in Elementary Education following in her father's and mother's footsteps. She taught third grade in Provo, Utah while Lewis finished his bachelor's degree in Physics from BYU.
While in Ames, Iowa two of their five children Kerry and Mylan were born. With two active boys and a husband in graduate school she found time to serve in The Church of Jesus Christ of Latter-day Saints in the Mission Primary Presidency, served as a Primary President and as a Primary Chorister.
Leda and Lewis moved to Columbia, Missouri where Lewis joined the faculty as an assistant professor of Physics at the University of Missouri. Leda was pregnant with their third child, Melanie, during this move.
While in Missouri, Leda was a music therapist for children with disabilities. She taught children with disabilities to express themselves through music using rhythm instruments, records and a variety of visual aids. With this experience she gained a gratitude for the health of her own children.
Her fourth child, Loreen, was also born while in Missouri. Shortly after Loreen was born they moved to Richland, Washington where they bought a home a short distance from Lewis' parents. While in Richland she was again called on to use her talents with music and children as the Stake Primary Chorister.
Their fifth child, Alayna, was born several years later while in Richland.
In her own words, "my five children are the center of my life" and she spent most of her time and energy for them. They were her world and she treasured each one.
Leda is survived by her loving husband, Lewis Muhlestein; her children, Kerry Susan Muhlestein of Moses Lake, WA, Mylan Amy Muhlestein of West Richland, WA, Melanie Bruce Ford of Idaho Falls, ID, Loreen Tim Bliss of Delta, UT and Alayna Dan Chivers of Moses Lake, WA; fifteen grandchildren; and her four siblings.
Funeral services will be held at 12:00 PM Saturday, April 10, 2010 at the Church of Jesus Christ of Latter-day Saints Stake Center, 969 Gage Blvd., followed by graveside services at Sunset Memorial Gardens in Richland. Visitation will be held at Einan's Funeral Home Friday the 9th from 5:00-8:00 PM, as well as Saturday the 10th from 10:30-11:30 AM at the church.
I wish grandma could see us all grow up. Life has been very different without her. I still think about seeing her and the memories at her old house. She was an amazing woman and will never be forgotten. We love you grandma Leda. I hope you've seen how far we've come.
I wish grandma could see us all grow up. Life has been very different without her. I still think about seeing her and the memories at her old house. She was an amazing woman and will never be forgotten. We love you grandma Leda.
I am so glad to have known this amazing woman. What a blessing she was to so many.
I will treasure always the many fond memories I have of Aunt Leda. Her smile and laughter were contagious. She will be greatly missed.
I always loved seeing Leda at the family reunions, she was always so happy and sincere. I will always remember her!
Mom was the most caring person. For the last 28 years she has not had her physical health. Before that she was always actively involved with children and music. She will be missed but she has left a lasting legacy. We love her.
Aunt Dolly will be missed greatly. Our Prayers are with the family.
I cannot be there in person but my thoughts and prayers are with each of you. I remember your mom's bright and radiant smile she always made you feel very special. Love Lelani
From the time we first met in Ames, Iowa in 1962 we knew that Leda and Lewis were special people. It was a joy to work in Primary with Leda. She was a fantastic chorister. My kids still remember the songs she taught them. It has been special being her visiting teacher the past few years. Leda, you will be missed but thanks for all the wonderful memories the past 48 years.
We love and miss you all!! We wish we could be there!! Sending all our prayers to you and your family! We will miss you Leda!!
Loreen I am so sorry to hear about your Mother. So glad that you were with her. You will always cherish the wonderful memories of her. You and your family are in my prayers.
Dear Lewis and family,
We were very, very saddened to learn of Leda's sudden passing. From the first time we met her, we knew she was a very special lady. She always made us feel as if we were a part of your family. It was such a joy to see you and your family from time to time and we always looked forward to the next occasion that would bring us together. Leda's presence will be greatly missed by everyone. We so appreciated all you have done for Bruce and his family over the years. Please know of our love for all of you and we send our sincerest condolences at this time of loss and mourning.
Our prayers are with you.
Our thoughts and prayers go out to you and your family. Leda was a wonderful person and will greatly be missed. Roger, Donna and all the crew at R.L. Gibson Co.
My grandma was the best. She loved to listen to me play the piano and the church organ. Grandma was a kind loving grandmother. I will miss her very much, but i know i will see her again in heaven some day.
We are so sad to hear of Leda's passing. I loved to sit near her in church and hear her beautiful singing. She always had a smile on her face. Our thoughts and prayers are with you at this time.