FIND AN OBITUARY
Service information is posted on our website only with approval from the family.
If you are seeking information not listed below, please contact us.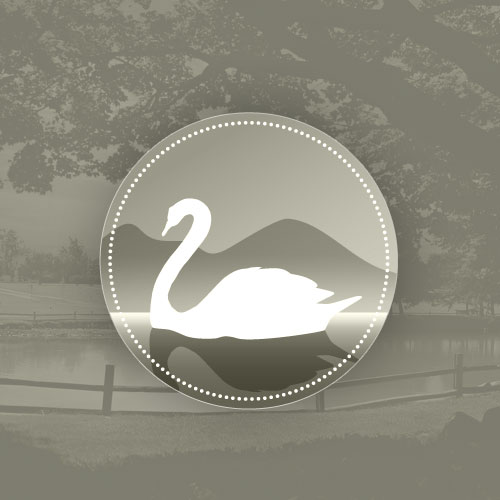 Frances J. Rodgers
12/21/1930 — 07/27/2010
From Kennewick, WA, US | Born in Ketchikan, AK
Frances J. Rodgers
Einan's Funeral Home
Frances "Fran" Rodgers Fran Rodgers went to be with her Lord and Savior on July 27, 2010. Fran was born to Lloyd and Evelyn Ward Dec. 21, 1930 in Ketchikan, Alaska.
Fran owned a restaurant called "Fran's Place" on Lee Blvd. for 3 years. She taught ceramics for 15 years and taught at Kennewick Senior Center. She did many hours of service for Life Care of Richland. She loved baking cakes and pies for members' birthdays. She got them involved in ceramics and even helped members win blue ribbons at the Benton County Fair. She was named Volunteer of the Year in 1987. She was a member of TOPS, WA .498 since 1985. She earned the status of KOPS on Aug. 3, 2007. She belonged to the United Blind for several years, and made birthday cards for the members.
She was preceded in death by her parents, son Bobby Nelle and stepson Jerry Rodgers. She married Harvey Rodgers – the love of her life, on May 22, 1970 in West Richland.
She leaves the love of her life, husband, Harvey Rodgers and children Carol Ward – Pomona, CA, John Nelle – Clackamas, OR, Ron and Sharon Nelle – Oregon City, OR, Valerie and Jim Gillingham – Kamloops B.C., Vicki and Greg Arnhart - Oregon City, OR, Cindy and Wayne Daily - Kennewick, WA, and Willy Nelle - West Richland, WA. She also leaves behind her brother Bob and Abbie Ward - Yuma, AZ, stepson Gary and Brenda Rodgers of Richland, WA, and daughter-in-law Patty Rodgers. She also leaves 16 grandchildren and 19 great grandchildren.
A public viewing will be held at Einan's Funeral Home, Thursday, July 29th from 5:00 to 8:00 pm. Services and a reception will be held at Temple Baptist Church at 1:00 on Friday July 30th. Graveside service to follow at Sunset Memorial Gardens.
Grandma,
You were on mind all day grandma, today I turned 30 years old. I wish you could have been here to spend it with me. I miss all the birthdays we spent together, I miss the wonderful cheese cake you used to make me. Mom tried to make me one a few years back, but its just not the same. I really miss you and wish I could give you a hug. I hope you are looking down on us from time to time.
Until we see each other again.
Love always,
Marlo
i love you grandma.
I will miss you Grandma Rooodgers
i will miss you grandma and the good times we spent together
love u lots,
adam
I will cherish the memories I have of you forever and regret not spending more time with you.
I love you grandma.
To Uncle Harvey and all the children and grandchildren. Our deepest sympathy for your loss. You are all in our thoughts and prayers. May God be with you and bring you peace in your time of sorrow. Aunt Fran your great laugh and smile will be missed. All Our love – Lori, Todd, Taylor and Thomas Southwick.
To my Uncle Harvey and all of my special cousins I offer my deepest sympathy for the loss of such a wonderful person. I have the best memories of visiting your family, and enjoying Aunt Frans laughter and love.
My heart and prayers are with you. Fran was a part of my life growing up, I spent alot of time in her home with her daughter Vicki as my best friend. I had so much fun with her at ceramic class we never stopped laughing. She will be missed deeply. Moms are missed so much. Hugs, Love Patty Morrell Bentley
Grandma, you'll be missed! Your smile, your laugh, your everything. Thanks for blessing me with a wonderful mother and I'm glad she has your cooking skills. Your such a beautiful woman! I'm excited to see you at the family reunion, in heaven. Love, your grandson.
Dear Grandma,
You were the best grandma that a child could have. You let me help you cook calling me your little helper. You gave me many memories!
I'll always remember my summers with you. Going swimming and to Tastee-Freeze. Color-changing lipstick and playing dress-up. I danced and sang using your candles as microphones.
Thank you for teaching me the art of ceramics. Not only did you teach me how to paint, but you also taught me about patience and how to stick with a project until its end. As a teacher, wife, and soon-to-be mother, I use patience in all areas of my life. It's amazing what I learned from watching paint dry!
Grandma – thank you for my mom. Without you, she wouldn't be here and neither would I. My mom is an angel like you – perfect in every way.
I know you were with us at the end when we would burst from tears to joy and back. Enjoy heaven for all of us on Earth. I know that you'll be welcoming me with open arms when it's my time to come home.
Love, Laura
Mom, I will miss you every day of my life. Thank you for the incredible memories, you gave me the gift of contagious laughter, every time you hear me laugh, laugh with me. I miss you stroking my hair, rubbing my cheeks,holding my hand. Save a place for me because I'm coming to visit you one day. What a glorious day that will be. Rest Mom rest. I will love you forever. your daughter! Vicki
My deepest condolences to all of Fran's family. She treated me as one of her own and was with me when I was a teen and found out my parents had died. She let me work at Fran's Place to help me get through high school. Her support was invaluable during those trying years. Her pictures bring back so many memories one of which is how much Cindy looked like her.
My precious Mother in Law Fran would have said something like this…Life is to short to wake up with regrets…so love the people who treat you right..forget about the ones who don't. Believe everything happens for a reason. If you get a second chance grab it with both hands. If it changes your life, let it. Nobody said life would be easy, they just promised it would be worth it.
The pursuit of happiness is not the chase of a life time it's closer than you think, look inside your heart be still, be present and that is where you will find GOD!
Ron and I will see you on the other side Fran when our day comes.
Love Ron and Sharon
My Dearest Mom,
I love and miss you so very much, and now I find myself crying all the time because I am thinking of you. When you would talk to me, you always made me feel safe and always gave me perfect answers to my problems, and now I can't hear your laughter that was so contagious when you were close by. You were my everything, and if I didn't tell you enough, I hope you can hear me now.
I know you left to be free of your pain and suffering, and now you can enjoy all those wonderful memories of your life and your children, but I am being selfish and I want you back. I will continue to miss you, and I will always love and cherish you forever. Thank you for giving me the wonderful brothers and sisters that I will always love deeply.
Love & Kisses Always, your baby girl,
Cindy
P.S. Please come by and talk to me anytime you want. I just want to hear your voice again, and know that you are safe and still laughing. Take care of your nails for me until I see you again.
Dear Grandma, I have so many wonderful memories of you. You were there for me growing up through all my triumphs and downfalls. I remember running home from school excited just to see you and give you a hug. I always felt so loved by you. I will truly miss you and love you so much.
Grandma….
I miss you so much! I've been reflecting on my childhood a lot this week and so much makes me smile. Easter egg hunts, Blue Lake, lots of pop !, the motor homes, dressing up in your jewelry and wigs and more memories than I could ever count. I'm so lucky to have all of the memories I have of you. I'm so lucky to have you as my grandma! Your unending strength, kindness and unconditional love will always be something I marvel at. And try to live up to. I love you so much and will see you again someday.
Love, Heather
Dear Grandma,
I miss your beautiful smile & that laugh of yours. I hope you know how much I love & miss you. Im sorry I lost time with you at the end, that was never your fault. I know you werent involved in my life until I was 15yrs old, but in my heart youve been there forever. The time spent with you will always be on my mind & in my heart.
Thank you for giving me a wonderful mother, because of you she's a wonderful woman, mother & friend. She has been my best friend for as long as I can remember. I wish you could have spent time w/Hunter, he is such an amazing child. I know you are looking down & watching over us. I am sorry for not being there w/you at the end, if I had known I would have come running. I really miss you grandma & will never forget you. One day I will be able to spend time with you again, until then, enjoy yourself, relax & watch over us with pride.
I love you and will miss you always
I only knew you the past four years, but it seems like I have known you forever through your son Johnnys eyes. He shared with me his life growing up, adult life, and his beautiful sibblings, and their families, plus Harvey, the love of her life. You are the most wonderful mother and will be missed, but we have your love all around our home, as all your children will have forever. I am so blessed to have known you. I will help Johnny through this time. I love you a bushel and a peck. We will meet again. Thank you for giving me Johnny. My love forever. Judy Wells
mama,it was a honer to be your son,i was so proud of all the things you did for people most all of your life,no matter what shape your life was at the time,you where still there for people,you had so much love in you and so many people loved you,i have always loved you,i will love you till i die and then some!i know all your your children loved you,your leaving this world has left us feeling like a part of us is missing-you were the center of our world,someday we will all hug and kiss again,in a better world,my eternal love mama,say hi to bobby!love johnny
Dear Grams,
You are so loved and will be so missed! You are the best Grandmother a child could ever have. All the memories from my childhood involve you Grandma!
Thank you for letting us play with all of your makeup, jewelry and shoes. I still remember playing dress up every time I came over to your house. I remember our lunch visits and McDonalds. I remember our special holiday traditions. I will remember the swimming and sodas at Blue Lake. I will always remember the road trips to Canada. I remember inventing skits and songs just to hear you laugh. My favorite memory though, is drinking sneaking your super sweet coffee and tea and thinking about just how you were the only person in the world who liked it the same way that I did.
Oh Grandma, as I sit here and remember your sweet smell, I think of your amazing laugh and it makes me smile. Your laugh and smile are the two things that made you so amazing and so unforgettable.
Continued on next page cuz I'm long-winded
I hope you know that you will forever live in my heart. I will think of you always and be with you eventually. Grams, thank you for being such a special woman and for giving back so much. I will hold onto the memories that you made happen. I will miss your birthday cards and phone calls; I will miss visiting you and holding your hand too. I will miss you kissing me on the cheek and leaving a pink lipstick print on my face. BUT…I know what a paradise heaven is, and I know that I will see you soon. I know that you are no longer in pain and are truly in a better place. It's your time to rest Grandma, rest well because many of us will be joining you and it will be like old times, and I am sure there won't be time for rest…Hee Hee Hee…. I'm excited to see you again Grandma.
Hugs and Kisses Grammy!
Love you the most,
Michelle
Dear Fran,
I'm sorry for not saying goodbye on Tuesday;however, I'm thankful Vicki,Michelle and Laura were there to say theirs.
As Carol noted in your service "you have left a piece of you with all your grandchildren"–"that infectious laugh". From now on, when Vicki,Michelle and Laura are together and begin to laugh your presence will be felt.
Today is August 7. I never formally thanked you for this very special day.The birth of your daughter Vicki. As you remember, she developed your knack for cooking. Your cookbooks ,with tattered and dog-eared pages, are in good hands now.
Well, it's my time to say good-bye. Until we meet again, enjoy your slumber. Love you.
To Uncle Harvey and Family,
My thoughts and prayers are with you all. Fran made an impact on us all with her infectious laugh and love for her family. We will all miss her greatly and remember all the memories and wonderful stories over the years that were so fondly told by our father her brother Bob. May God give you all peace. Love Brenda, Ryan, Reed , Royce & Janessa and Marlee Freeman