FIND AN OBITUARY
Service information is posted on our website only with approval from the family.
If you are seeking information not listed below, please contact us.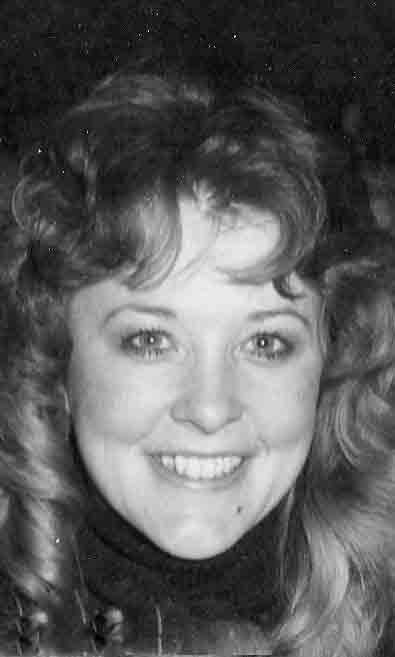 Cynthia Joan Smith
09/21/1951 — 08/16/2010
From West, Richland, WA, US | Born in Richland, WA
Cynthia Joan Smith
Cynthia Joan Smith Clifford, beloved mother, daughter, sister and friend, passed away on August 16, 2010 at the age of 58 due to an extended illness. Cynthia was born on September 21, 1951 to Bill and Joan Clifford in Richland, WA. She is preceded in death by one sibling Thomas Clifford and her mother Joan Clifford, whom Cynthia selflessly cared for during her final stages of cancer. She is survived by her daughter Kimberly Prince, son-in-law Paul Prince, grandson Jon William Prince Wallowa, Oregon, father E.W. "Bill" Clifford Richland, WA, sister Sue Seeger and brother in-law Dave Seeger Omak, WA, brother Billy Clifford and sister-in-law Christie Clifford Richland, WA, brother Danny Clifford Richland, WA, brother Bobby Clifford and Trisha Young Richland, WA, brother Johnny Clifford Richland, WA sister Connie Clifford Richland, WA, step daughter Kristi Sprinkle and son, Austin Sparks, NV and multiple nieces and nephews, along with many friends who have been richly blessed by knowing her.
"Cyndie" was a member of the RHS Class of 1969. While living in Cincinnati she became an avid Bengals fan - a loyalty that never faded. After spending many years in the Reno, Nevada area, she returned home to Richland to be closer to her family. She was especially appreciated for her good cooking and orchestrating holiday get-togethers. Cynthia took in many animals through the years, including her beloved "Bully." With her endless patience and care she nurtured this battered dog back to a life, a true display of her compassion and unconditional love.
Cynthia will be greatly missed, but we are all grateful the suffering she experienced over the past few years has ended and she is at peace.
Cynthia's family invites friends and loved ones to join them for a memorial service celebrating her life at Einan's Funeral Home on August 23rd at 11:00 am with a potluck reception following at the Horn Rapids Golf Course Sage Room, 1500 Clubhouse Lane, Richland, WA.
Cindy was one of my first friends when our family moved to Richland from Portland, Oregon. We were both the oldest of very large famiilies, and enjoyed figuring out ways to stay overnight at each other's houses to get out of our chores. I will always keep you close in my heart, and send loving thoughts to your family at this difficult time.
I will miss your smile Cynthia. Although it has been many years I still have thought of you often. May the Hawaiian sun always shine on you.
Gary Christian
I have many memories of Cindy as a young child I remember spending time with her and Kimberly and her family as well.My thoughts go out to her brothers and sisters Im so sorry for your loss and my heart goes out to you during this sad time.There is a better place and there is where Im sure she is.Good bye Cindy!!
I hope that you will like it up in heaven where you will no longer hurt. I luva luva luva you and terribly miss you. Your Grandson Jon William Prince.
Aunt Cindy,
We didn't usually see eye to eye, but i always appreciated your input. After trials and tribulations, i Love you more than anything else, and i'm glad you're finally at peace.
You will be greatly missed.
Love you.
A sister is someone who loves you from the heart, no matter how much you argue you cannot be drawn apart. She is a joy that cannot be taken away, once she enters your life, she is there to stay.
A sister is a blessing, who fills your heart with love, she flies with you in life with the beauty of a dove.
Cynthia you will be missed and never forgotten. I love you.
We send our love and wish all of Cindy's family peace and love.
God Bless,
Bill and Rae.
We are sorry to hear of your loss. We are thinking about all of you. You have a great family and I'm sure you will lean on each other in this tough time. Take care. The Sonderland family.
Though words cannot express the thoughts the heart would like to say, may you find some comfort in knowing that others are holding you close in their hearts during this difficult times.
The Huff family from the old neighborhood send our love and prayers.
Dear Dan and family,
We are very sorry for your loss. Please know that our thoughts and prayers are with you during this difficult time.
Mom,
Our biggest battles were rooted in love, wanting what was best for the other and the frustration of not knowing how to make it happen. In the end, the only thing that mattered was being by your side. I am so grateful that I was able to be with you.
My soul is bonded to yours for eternity, so this is not good-bye. We will meet again in Heaven.
I will carry our love always,
My condolences to the Clifford Family. Knew you all way back in the good ole days,what a loving welcoming family. Have alot of fond memories. May God give you peace at this loss of Cindy, I know she's with God and will have eternal life with him and all those loved ones that have left us.God Bless you all. Love, Donna
Deepest sympathies to Bill and family. What a tragic loss of someone so young. God Bless your family.
Beckey & Ray Thomas
Sue, Mr. Clifford. We cannot express our heartfelt sympathy adequately. We think of you so often, and will do so even more now. Know that you're in our thoughts and prayers and we love you. Carl DOC and Evelyn Morgan, Tim and Kay King.
Please know that our thoughts and prayers are with you at this time. We are so sorry to hear of your loss.
Although it's difficult today to see beyond the sorrow, hold tight to the memories to comfort you tomorrow.
Linda Adrian-Ewers & Kristyn McFarland & Paula Smith
My sincerest sympathies for all of the family. May you all be able to find peace in knowing that Cynthia is no longer suffering.
I will miss you sis and remember all the wonderful times we shared together. Thank you for taking care of mom when she was ill.I hope you two are together now and that we'll all meet together in Heaven. Love ya!