FIND AN OBITUARY
Service information is posted on our website only with approval from the family.
If you are seeking information not listed below, please contact us.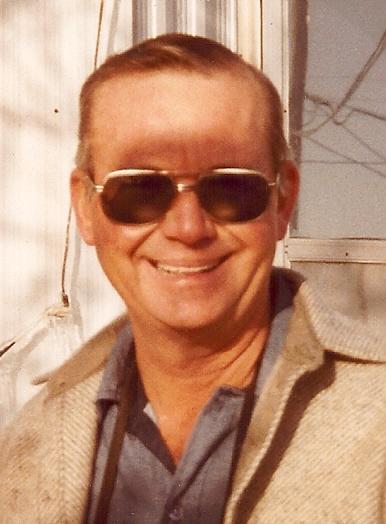 Byron 'By' Leo Tillemans
08/10/1931 — 09/05/2010
From Benton, City, WA, US | Born in Shaddock, OK
Byron 'By' Leo Tillemans
Byron Leo Tillemans
Byron Leo Tillemans, 79, of Richland, WA passed away peacefully Sunday morning, September 5, 2010. He was born August 10, 1931 in Shaddock, Oklahoma. By, as his friends called him, attended Oklahoma Agricultural and Mechanical College receiving a Bachelor of Science degree in Industrial Arts. After college he served his country and received an honorable discharge from the Army. By later attended Colorado State College of Education where he received a Masters of Arts degree. Now that he was finished being a student himself, his passion soon was to teach others.
Byron moved to Richland in 1957 to become a teacher with Richland High School. Here Byron spent 25 years in the liberal arts program. These 25 years with the Bombers brought Byron many fond memories and life long friends. Byron married Marie Trammel on the banks of the Columbia River under a huge sycamore tree in our local Howard Amon Park. Upon retirement in 1982, By left teaching to pursue more time where he continued to fish, hunt and play music with his musical group friends "Tri-Cities Playboys." He often enjoyed these adventures with family and friends. Retirement also afforded him time, as a grandfather, to enjoy helping raise two grandsons.
By is survived by his wife of 22 years, Marie, daughter Valarie, son in-law Jeff, and 2 grandsons Justen and Jerad. All who loved and adored him dearly.
A celebration of life remembrance will be held at 2:00 p.m. Sunday, September 12, 2010 at Memories at Sunset Event Center in Richland, WA located on the beautiful grounds of Sunset Memorial Gardens.
I had Mr Tillemans for Mechanical Drawing in High School. Over 20 years later I became reacquainted with him when he became friends with my father, Oran Dodson. I always found By' to be a very kind and gracious man. He was a good friend to my parents and that just cemented my opinion of him. I will miss him.
Michael Dodson
By and I were both teachers at Col-Hi from 1976-1982. He retired in '82 and I in '04 I enjoyed his honest witt, and our talks about Oklahoma. for a 25yr. old with my first dog and a being young fisherman; 'By' was a wealth of info about fishing, hunting dogs,etc. I will be fishing for steelhead this sunday, and do not think 'By' would want it any other way.
"fish-on, get the net!" Mike Thrasher
By Tillemans and my father, Don, taught at Richland High School. When I was much younger, By would sometimes come to dinner and after dinner he would play his guitar and sing to everyone. Byron was a fine guitar player and singer. One particular dinner, my sister, Margaret, dropped our dessert on the floor, a whole cherry pie. Margaret was very upset, but Byron saved the day. "I'll have a piece of that pie!" And so we all ate the "pieces" of the pie!
By loved to hunt and to fish. I went on my first boating fishing trip with Byron when I was about 10 years old. We took his 12 ft boat and 5 hp motor to Black Lake near the Pot Holes reservoir. We caught a lot of fish. Perch. Bass. I was hooked on fishing forever more!
Byron was a role model for my life. By was a gentleman and had a heart of gold. We will all miss him very much.
Tom Resch