FIND AN OBITUARY
Service information is posted on our website only with approval from the family.
If you are seeking information not listed below, please contact us.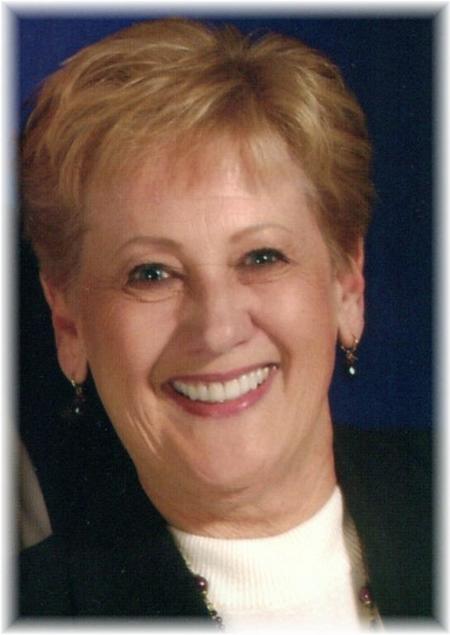 Elizabeth Anne Corning
04/12/1941 — 09/16/2010
From Richland, WA, US | Born in Port Angeles, Washington
Elizabeth Anne Corning
Elizabeth Anne Corning lost her battle with cancer Thursday afternoon. Liz was born in 1941 in Port Angeles, Washington to Fred and Virginia Larsen. Liz attended school in Port Angeles and grew up with the man that would become the love of her life, Larry Corning. Liz and Larry began dating in high school.
After graduating from Port Angeles High School, Liz went on to Central Washington College where she was a Wildcat cheerleader and a house mother, graduating with honors in 1963. Liz and Larry were married in Port Angeles on June 29, 1963. They lived in the Seattle area for a few years, and then moved to California where Liz taught elementary school in San Carlos and Sacramento.
After the death of Liz's father, they returned to Kirkland and Liz continued to teach. In 1971 Liz and Larry were blessed with a son, Jason. Eventually the Cornings moved to Richland and Liz taught at Badger Mountain, Carmichael, Hanford Middle School and received the Crystal Apple Award for excellence in teaching. Liz spent over 30 years touching the lives of her students. She was known for her great sense of humor. Liz loved working with students and enjoyed the friendships she shared with other teachers. One of her greatest joys was seeing former students and reminiscing about the past while seeing how they had grown.
Liz retired eight years ago and filled her days reading, lying by the pool, and enjoying many rounds of golf with her special friends in the 9-hole ladies group at Meadow Springs. During retirement, Liz also worked with Larry selling real estate as a team.
Liz always anticipated family events. Holidays were filled with delicious food and beautiful decorations. Liz never missed a birthday, anniversary, or holiday. Her grandkids looked forward to receiving their cards from Grandma and Grandpa Corning in the mail.
Liz took great pleasure in planning trips. She and Larry traveled all over the U.S., Alaska, the Caribbean, and Mexico. They were season ticket holders for the UW Huskies and attended most home games as well as traveling to many away games with tailgating friends from Seattle. Liz and Larry took their grandchildren on special trips to Lake Chelan, Portland, Hawaii, and Washington D.C.
Liz was preceded in death by both of her parents and one granddaughter, Anne Marie. She is survived by her devoted husband of 47 years, Larry; son and daughter-in-law, Jason and Lisa; sister-in-law, Bev Seattle; and her three grandchildren, Matt, Jason, and Grace.
Dear Corning Family,
I will always remember Liz and her smile. She taught many children and many learned from her. My daughter babysat her grandchildren many years ago. We were all very sad to hear of her death. Jane, John, Emily, Will, and Elizabeth Wiles
Larry and Family, Our deepest sorrow. We will miss her dearly. It was always a pleasure to be around the both of you. If you ever need anything don't hesitate to call.
Liz was an outstanding Real Estate Professional at Coldwell Banker Tomlinson in Kennewick. As her manager, I have had the opportunity to know her as a person who brought great value and professionalism to our organization. Her courage and battle she put up these last couple years with her illness is a testimony to her strengthen and character. She will be greatly missed and her memories of our times together cherished. Our hearts go out to her family and especially Larry during their time of lose
Larry, I sent this already but apparently lost it. Liz and I were doubles partners in high school. We were good, but one day we were playing a team from another school who weren't very good. We were losing badly; you came along and gave us a dressing down. We went on the win the match.I tell my grandson this story because he plays tennis and it is such a mind game.So you and Liz are still affecting people you don't even know. Afterwards we always went to Birneys for hamburgers and fries. She could always eat the fries, I never could or I would get too fat. She never got fat! You have my greatest sympathies. I wish we had kept in touch more after high school. We have all lost a very fine woman. Love, Peggy O'Neill Sorensen
I lived across the street on georginia.Sorry for your loss.Susan
I was saddened to hear about Liz, Larry, but heartened to read that she maintained her wonderful joy of living throughout her life as wife, mother, grandmother, teacher and friend to many. With heartfelt
sympathy to you, and your family, at this very sad time in your life
I remember Liz in High school as being a free spirt and excepting everyone as equil never putting anyone down as so often happens at that age. She will be greatly missed.
Larry and family, was surprised and saddened to hear of Liz's passing. My prayers are with you and your family during this difficult time.
A friend and former classmate,
Lee Fuller Woodside
So sorry for your loss . Our thoughts and prayers are with you,at this difficult time.
To Larry, Jason, Lisa and Family,
Our condolences to your family. Liz will be remembered with fond memories. I can still see her standing in the hallways waiting for her students with a great big smile. God bless, Bennette and Ralph Sanner
Larry & family,
We are deeply saddened by the news of Liz's passing. She had such a sunny smile and we are so sorry you have to travel the road without her. Even though we only knew her a short time, we are so glad we got to "stand in her circle". Take care of yourselves, and know she is with you in spirit and you are in our prayers. May God bless you and hold you in His loving arms.
It was great sharing my 1st visit to the Grand Canyon with both of you! Flying in the helicopter, toasting with champaine at the bottom and seeing the most remarkable sunset. A once in lifetime experience! Glad to share mine with the both of you.
Larry, Jason and all the family—the passing of Liz was a big shock eventho we corresponded regularly since her illness returned. All of you have been a big part of my life, all of my life. So many wonderful memories of Liz thro those years–our senior party at her parents cabin at the lake, being in your wedding, the trip Liz and I made to Hawaii, and too many more to mention. She has a forever spot in my heart. You are all in my heart and prayers through this rough time.
Dear Larry and family, I was so saddened when Barb called me about Liz's passing. We all had such a wonderful childhood together, with lots of laughs. Then being in your wedding was such a joy as we all went different directions to school. You both have lived life to its fullest with all the ups and downs. My heart goes out to you and your family with deepest sympathy. God Bless! Love, Marvyl
Larry, Jason, and Lisa,
I want to say that I am sad to hear of the death of Liz. I want you to know that a lot of former students, staff, and families of Badger Mountain Elementary have very fond memories of her. She was an excellent teacher, friend, and colleague of all. We are thinking of you in this time of grief, but yet celebration of her life. She will be missed!
Although I had not seen Liz in many, many yrs. I can still remember times at the Hot Springs and Lake Sutherland. Her Mom and Dad were so special and there are many memories that go way back.
God bless you, Larry, and all of your family.
Sincerely, Patsy DiedrichMiller
Larry and Jason, we are so sorry for your loss. We have such fond memories of our times with Liz. I loved teaching with her at Badger Mtn. Our dinners at Godfathers Pizza. You and Liz were Nicole's first baby sitters.I will never forget you both. You are in our thoughts and prayers.
Fondly,
Judy & Keith Lash