FIND AN OBITUARY
Service information is posted on our website only with approval from the family.
If you are seeking information not listed below, please contact us.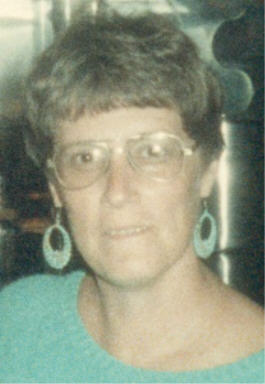 Judith Kay Gowey
12/29/1942 — 09/18/2010
From Richland, WA, US | Born in Tilden, Nebraska
Judith Kay Gowey
Judith died peacefully in her sleep Saturday, September 18, 2010 at her home in Richland, Washington. She was born December 29, 1942 in Tilden, Nebraska to Lyle and Margie Clark while her father was in the military during World War II. After the war she grew up in Denver, Colorado moving to Santa Rosa, California where she graduated from High School and attended Nursing school.
Judy is a member of the Church of Jesus Christ of Latter day Saints Columbia Ward in Richland. In this ward she served in the scouting program, which was the joy of her life seeing the young men she started out as cub scouts attain the rank of Eagle in the Boy Scout program, she was proud of each one of them. She spent many years teaching the three citizenship merit badge clinics for hundreds of young men over the years.
Her parents and two daughters Stacy and Kevin preceded her in death. Judy is survived by her husband Bill and children daughter Niki Silva of Hopewell, VA, son Jacob Gowey of Richland, WA and stepdaughter Melissa Hughes of Boise, ID.
Judy and Bill met in Connecticut in 1980 and were married in Pennsylvania in 1982. They traveled the United States with Bill's work for several years, eventually setting in Richland 16 years ago when Bill came to Hanford for a 6-week contract and never leaving again. Bill and Judy were sealed in the Idaho Falls temple for time and all eternity and Judy was proud to see her youngest child sealed to his eternal companion Amy in the Columbia River Temple last year. She has been an active in the Columbia Ward of the Church of Jesus Christ of Latter Day Saints.
We would like to thank the Doctors, Nurses and staff of the Tri-cities Chaplaincy and Hospice for the care they have given her during the final stages of her life. Special thanks should go to her companion for the last two years, Rosie Nelson, who not only cared for her but also was her friend and confidante, always there for her.
Donations should be sent to Tri-cities Hospice in her name.
A viewing will be held on September 24, 2010 between the hours of 5 and 8 PM at Einan's Funeral Home. Funeral services will be held at 9:00 AM Saturday, September 25, 2010 at the Jadwin Chapel of the Church of Jesus Christ of Latter-day Saints with interment to follow at Sunset Memorial Gardens in Richland.
Our sincerest condolences to you all.
Bill, Jake and Family
You are in our thoughts and prayers and I hope it brings you peace knowing Judy is in a safe and loving place.
Sister Gowey was a powerful influence in my early teens. Her life was a daily example of learning and knowledge. I remember mornings spent with Jacob and Sister Gowey going over trigonometry lessons and Spanish videos. I could see the importance of education in her life. She was full of facts and interesting information. She was always recommending documentaries to become better informed about what was going on in the world.
My closest friends and I owe her our advancement in Boy Scouts. Sister Gowey was there for every step of our scouting progress. She would have me over to her home and we would go through my merit badge cards and track my progress. I could feel her love and devotion to the scouting program as she helped me plan and carry out many merit badges.
She instilled in me a desire for knowledge. Sister Gowey helped a lot of us scouts to learn and grow, and now she is in a place of higher learning where she will be able to expand her already awesome knowledge.
Ranae and I have many wonderful memories have Judy. She was the most gifted teacher we have known. She amazed us many times with her deep understanding of so many varied subjects, ranging from the liberal arts to music to math and science. She taught Mikal and Nikolas both, but especially Mikal, during his Cub Scout years, and we were amazed at what knowledge he would come home with after being with Judy. We admire greatly Judy's devotion to her family. We remember fondly so many musical times with her and Jacob. She loved to converse, and we loved listening. We never left Judy but what we learned something new about this wide world we live in. We sincerely miss her and pray God's blessing to be with Bill and Jacob and all her other family. Sincerely, Kevin and Ranae Rex and family.
Bill, John and I are keeping you and your family in our hearts and prayers this weekend. We love and miss you.
Mischelle and John
Bill,
I am very sorry for your loss. May the Lord comfort you and give you courage to carry on. You are a very giving individual but in this case please take our heart felt thoughts and prayers as our condolences.
Bill,
So sorry to hear about the loss of your wife. May the Lord bless & comfort you and your family at this difficult time.
Hi Bill
So sorry to hear about the loss of your wife. Reading her obituary, you have great memories of her life well served. I pray the Lord will bring you peace and comfort during your time of loss.
We were saddened to learn of the passing of Judy Gowey although we knew she had been ill for many years. We praise her for her devotion to the Boy Scouts of America and for her contribution to the lives of many boys. We sincerely hope that the memories she leaves behind, and the knowledge that she no longer suffers, will offer comfort. Our thoughts and prayers are with you!
Bob & Gayle Talbot
Wow, what a warrior. Barry and I will always cherish the memories of your graciousness when we first met you as we moved to Florida and the fun times we had by the pool :. I will remember your strength as a woman, wife, mother and friend. I know you are finally at peace. Bill and Jake you are in our prayers, we love you.