FIND AN OBITUARY
Service information is posted on our website only with approval from the family.
If you are seeking information not listed below, please contact us.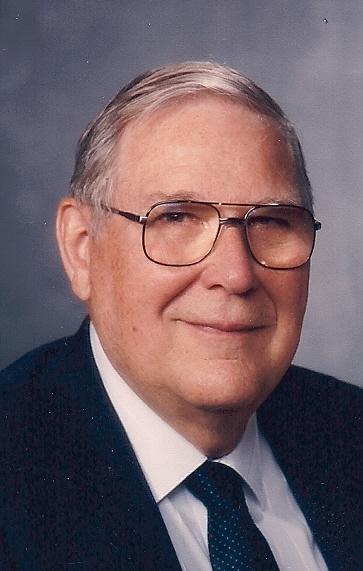 William 'Bill' Francis Brown, Sr
11/29/1919 — 09/06/2010
From Kennewick, WA, US | Born in Tampa, FL
William 'Bill' Francis Brown, Sr
William F. Brown, Sr. 1919-2010
William F. Brown passed away peacefully surrounded by his family on Monday, September 6, 2010. We loved our Dad and Papa. He will be dearly missed and we will hold his memory close to our hearts forever. Papa had a positive influence on all of us. We are extremely grateful for his life and his example of honesty, integrity and high moral character.
Bill was born November 29, 1919 in Tampa, Florida and was the only child of Charles and Meda Brown. When he was a young child, the family relocated to the state of Ohio. He grew up in the Blue Ash and St. Bernard suburbs of Cincinnati. Graduating from Sycamore Union High School in 1939, he excelled academically as well as lettering in basketball and football. In high school, Bill also learned to play the game of golf. He enjoyed the sport immensely spending weekends and summers caddying at the Kenwood Country Club in Cincinnati, Ohio. He had the privilege to caddy for Sammy Snead and other golf legends during his years at the golf club.
In 1937, Bill began working for Towsley Truck, Inc., in the machine shop as a laborer. As he learned the skill of welding, he developed a zeal for welding engineering and metallurgy. Due to his excellent work ethic, he was promoted to Superintendent in charge of the Metal and Welding Department. Towsley Truck Inc. commended Bill for his honesty, integrity and his willingness to work under any and all conditions.
Bill met Mary Catherine Boring while they were both serving in the army during World War II. At that time, Bill was also a welding instructor at the Aberdeen Proving Grounds. After a brief courtship, they were married on July 8, 1944 in Aberdeen, Maryland.
In 1951, Bill and Mary moved to Columbus, Ohio where Bill attended Ohio State University. He graduated in 1955 with three major accomplishments: a Bachelor of Science Degree in Welding Engineering, a Professional Engineering License, and a family of four children with his wife Mary. Bill excelled in academics and earned many scholarships during his university years. He worked in the engineering lab and taught welding theory part time.
After graduation, Bill worked for General Electric GE in Cincinnati, Ohio until transferring to GE Hanford, in Richland, WA, in 1961. When GE left Hanford, he went to work for Battelle Northwest and finally to Westinghouse Hanford, both in Richland, WA. Bill was a Fellow Engineer working at Westinghouse when he retired in 1989.
Throughout his career, Bill had many patents and was recognized for many technical accomplishments. At Westinghouse, he was responsible for the development of the Pulse Magnetic Welding Machine. The pulse magnetic process was successful in producing welds within stainless steel fuel pin rods for the FFTF Reactor. He later represented Westinghouse Hanford taking the pulse magnetic welding process to Japan, his last great accomplishment before retiring. Bill was a member of the American Society for Metals, the American Welding Society, and the American Nuclear Society.
In the midst of all his career success, one more child was added to the family. Thomas David was born December 29, 1968, when Bill was 50 years old. The new baby boy was a wonderful surprise and a tremendous blessing to both.
Our father had many technical achievements throughout his career and enjoyed his years of research and development in the field of welding engineering. Yet, above all of his career accomplishments, our Dad wanted to be remembered as a man devoted to his family and in love with his wife of 66 years, Mary.
Bill is survived by his loving wife and five children: Regina Flowers, Francine Albaugh, Bill Brown, Michelle Meyer, and Tom Brown. There are nine grandchildren and seventeen great-grandchildren.
The Memorial Service will be held Sunday, September 19, 2010, at 11:00 a.m. at Einan's Funeral Home. There will be a Celebration Reception following the memorial service at the Sunset Event Center.
We appreciated all the Total Care caregivers who diligently and lovingly worked around the clock to provide for all of Bill's needs and comfort.
We would also like to thank the entire Hospice team. Bill and our family were truly blessed by their professional care and counsel.
In lieu of flowers, please send donations to Hospice, 2108 W. Entiat Ave., Kennewick, WA 99336
Thank you Papa for your kindness and welcoming me into your family, and for turning me on to George Dickel whiskey!
I just want to send my love and support to the wonderful Brown family. Papa was such a wonderful person and I was blessed to have known him. I can't imagine the loss that you are all feeling right now. I am so glad you have such a loving supportive family and the wonderful memories and heritage that Papa left you. I wish I could be there with you to honor him on Sept. 19th but know I will be thinking of you and you will be in my prayers. Love, Angie
Although I only spent a few hours a week, for a just a few months, with Bill and Mary I feel blessed to have met them. Bill was truly a remarkable man.
We were "downhill neighbors" of Bill since 1993. Lucky us! No better neighbor could possibly be found. We enjoyed many visits with Bill, a kind & considerate man, and his heartmate Mary. His field of intererts were broad. His opinions were valued. Best of all, his mind never failed. He walks in God's garden.
When our son, Jeff married Lauri and came into the Brown family we met Bill and Mary. Bill was truly a kind man and he will be missed.
We Loved and admired Bill. He set a wonderful example of kindness and civility for all of us to follow. He will be missed.
How lucky I have been to have known Bill and Little Mary. Two fine people who have set an example of love and companionship. What a gentle man and gentleman.
Happy Father's Day, Dad. I miss you very much, but you are with me every day in so many ways. Soon I will muster up the courage to write my thoughts about you and put them here. There is so much to say but I can't articulate it yet. Rest in peace Dad. I will come visit you soon. Until then, much love to you.
Thank you Papa for the love you showed to me and my family! Thank you also for being such a great example to me! You were truly an amazing, honorable, loving, respectful, and thoughtful grandfather! I love you Papa with all of my heart!
Rest In Peace.
Lar Bug
Sorry to hear of the passing of Mr. Brown. Our thoughts and prayers are with your family. The greatness of him is reflected in his family
Thanks for being my Dad.
Michelle,
My heart breaks to hear of your father's passing. He was the kindest, gentlest man I have ever known. I take comfort knowing that he is with my dad knocking the little white ball around heaven.
Tom,
I know the loss of loosing your Father. It will take time. Take good care of your Mom.
Tom Kirchner
I feel blessed to have known Bill. He was always so kind. I will miss seeing his smiling face as he is following Mary into the dining room. I know he has left his family with many warm memories that will comfort you in the days ahead.
One of the nicest men I have ever known. Thank you for being such a great friend to my dad.
Frani,
I'm glad I had the opportunity–quite a few years ago– of meeting your parents.
My thoughts and prayers are with you and your family.
Love Rosey
You left a great legacy of love, Papa.
Frani…I never had the pleasure of meeting your Dad, but both my Mom's and my thoughts and prayers are with you & your family. God bless.
Mary,
I know you are still missing Bill…a wonderful man, a devoted father, and totally awesome human being. Plus what a great Santa Claus…I'll never forget you trying to get him 'ready for midnight mass' after celebrating with my folks. You and Bill were our best 'mom&dad' examples from our childhood…we love you as if you were our own. Best Always, Toby