FIND AN OBITUARY
Service information is posted on our website only with approval from the family.
If you are seeking information not listed below, please contact us.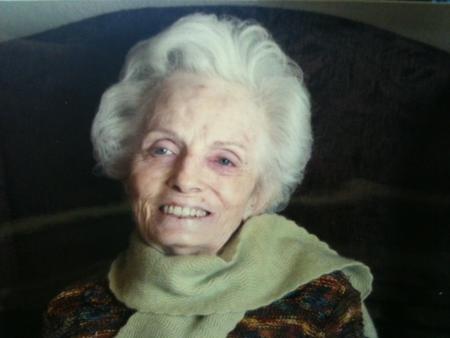 Diane Louise Davission Forsman
08/17/1929 — 01/29/2011
From Kennewick, WA, US | Born in Akron, OH
Diane Louise Davission Forsman
Diane Forsman decided it was time to join her husband of 51 years on January 29, 2011. Diane Louise Davisson was born on August 17, 1929 to Charles Ray and Catherine Marie Davisson in Akron, Ohio. As she was growing up she lived in various cities including Syracuse, NY, Washington, DC and several other cities before graduating from high school in Grosse Pointe, MI.
Diane met the love of her life, Robert Curtis Forsman, while attending the University of Michigan. On June 18, 1950, Diane and Bob were married in Grosse Pointe and spent their honeymoon traveling to Richland where Bob was to start his career at Hanford. Diane was a stay at home mom raising her three children, Nancy, James and Robert. She was a member of Beta Sigma Phi sorority for over 50 years and performed some volunteer work at Kadlec Hospital. Upon the graduation from high school of her two eldest children, Diane did enter the work force for Westinghouse. Diane also enjoyed quilting and made several quilts for her family members.
Throughout her life, Diane enjoyed reading. Wherever she went, she always had a book. She was very fond of mysteries and romances, and would read whenever she could. In her later years she would be at the dining table as early as two hours before a meal with her book in hand.
Diane was preceded in death by her husband Robert C. Forsman, father C. Ray Davisson, mother Catherine Marie Davisson and brother James Ray Davisson. Diane is survived by daughter Nancy and her partner May Sheriff, son James and his wife Ann Barnhart, son Robert and his wife Kathy, grandchildren Sean and Kaela Forsman, Aaron Mann, many great grandchildren, nieces, nephews and extended family.
In lieu of flowers, please consider a tribute/memorial donation in Diane's name to the Alzheimer's Association at www.alz.org.
Jim,Nancy,Robert, We are very sorry to learn of the passing of your Mom. Our prayers are with you and your Family.
Larry and Diana Crouch
I'm so sorry to hear of your mom's passing.Our thoughts and prayers are with y'all.Love,
Julie Davisson Lasnau and Christi
To the Forsman's and Family's. It is never easy to loose someone you have been through so many of life's journey's. Charlie and I are so very sorry and hope the healing will be meaningful and quick to come to pass.
Take care
Hi Nancy,
WOW, a senior moment…after I
wrote I'd see your mom on Hains, I was thinking of Carolyn Mouton's home.
However, I was still writing thoughts about your mom.
I was in my late 20's when I met you and now I'm in my early 70's
Blessings to all the family.
Ruthann
Nancy, Bob, & Jim,
Your Mom, my Aunt. was a very special lady, & I am lucky to be her nephew. I remember her from when I was a little kid. She was always so kind & made you feel special when she talked to me. She always had nice things to say. I, like you, hate to have her gone, but she will be with Uncle Bob.
Your Cousin,
My memories of Diane are of the various times we visited in her home. First was in the spring of 1967 when her family was young and I was expecting Marika. Later there were a couple of visits after Bob's death. Actually, during the last visit, we stayed with Nancy and May, and visited Diane at the Charboneau apartments. On the earlier visit, the most important thing was that we see where Bob was buried. We are sorry for the family's loss, but know that with Alzheimers, a death comes as a release from terrible suffering for the family. We are sorry we can't be present for the memorial service.
To my cousins, We live so far apart but I loved visiting you twice in Washington. Aunt Diane and Uncle Bob made us feel so welcome. It was always special when you came to see us on the farm. Aunt Diane made mother a jacket and I wear it often and think of them both. Much love, Ron and Ruth Anne Ries
Bob and Kathy
We are so sorry to hear about Bob's Mom's passing. Our thoughts and prayers are with you.
Xavier & Cindy Lefevre
HI Nancy and family members of Diane,
Our Sincere Sympathy in the loss of your mother, Diane.
Met your mom when Nancy was in Job's Daughters. When our family moved to 1351 Hains 1960I'd see your mom. Later I met up with her when my husband and I were eating a meal at Charbanaugh's sp?; and again later at Tony Roma's when she was out with Nancy and her partner. Carl and I moved to Bellingham Oct. 2008 to be near my sister, Jeanie. Only family.
May you hold onto the fond memories of your mom. As we get older we see more of our parents in ourselves.
You'll be in our prayers. May God's blessings be with you all.
HUGS, Carl and Ruthann
Nancy, Bob and Jim and families,
Rene', Neena, Sasha and I are thinking about you through this emotional time as you grieve for your mother. Diane will forever be remembered as my kind-hearted aunt with a wonderful sense of humor.
I am thankful that Rene' and I were able to come out to Richland a few years back for Uncle Bob's funeral…allowing me to spend time with Aunt Diane and all of you. I saw traces of my father her brother Jim in your mom's facial expressions and amusing demeanor, which made me remember and miss my dad.
Our prayers are with you as your families grieve.
Love, the Davissons in Pittsburgh
No country western hymns!