FIND AN OBITUARY
Service information is posted on our website only with approval from the family.
If you are seeking information not listed below, please contact us.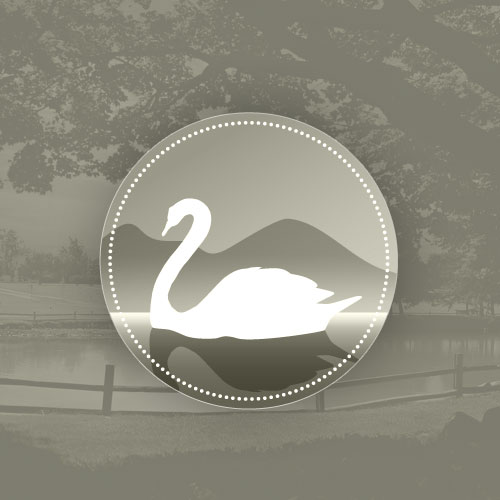 Joe Byron Vance
05/18/1958 — 02/12/2011
From Benton, City, WA, US | Born in Spokane, WA
Joe Byron Vance
Joe Byron Vance was born on May 18, 1958 in Spokane WA to Bruce and Lois Vance. Joe was tragically taken from us on February 12, 2011 at age 52.
Joe is survived by his wife of 32 years Lorri McCall Vance, son Travis and his wife Diane Vance, daughter Jamie Vance and her boyfriend Stuart McKenzie, grandchildren Isaiah and Michael Vance. In-laws Barbara and Delbert McCall, sister in-laws Brenda Ingalls and Teresa Tinker, brother in-laws Dennis Tinker and Delbert McCall Jr, nieces Nicole Tinker and Kristin Ingalls, nephew Josh Ingalls and many friends and extended family members. Joe was preceded in death by his parents Bruce and Lois Vance.
Joe graduated from Grandview High School in 1977. After graduation Joe married the love of his life, Lorri Vance, in March 1979. They lived in the Grandview area before relocating to Benton City with their children in the mid 80's. Joe enjoyed watching his children grow and was always seen at their sporting events cheering them on.
Joe enjoyed spending time with family and friends, riding snowmobiles until he traded them in for motorcycles. Riding Harley Davidson motorcycles became his true passion, Joe was the Director of the local Tri-City area HOG chapter for the past seven years. Joe touched the people he met. You would always find a smile on his face a mile long and he would never hesitate to lend a helping hand. Joe was a great man and will be deeply missed by many, especially his family and the family of motorcycle riders that he led during the spring and summer rides all over the Northwest. Everybody that knew Joe Bear knows that he is leading the last ride to heaven, welcoming all his fallen brothers and sisters.
Joe was the Orchard Manager for Broetje Orchards in the Benton-City and Prosser areas for the last 26 years. He enjoyed working outdoors in the apple and cherry orchards and took pride in growing and harvesting quality fruit for everybody across the United States to enjoy.
Friends and family are invited to attend a celebration of Joe's life Saturday, February 19, 2011 at 11:00 am at the Central United Protestant Church, 1124 Stevens Drive, Richland WA. A graveside service will be held at the Prosser Cemetery located at 1601 Patterson Ave following the celebration and a potluck reception will follow at the Prosser Senior Center located at 1231 Dudley Ave. In lieu of flowers, donations can be made to Benton Franklin Humane Society.
Our very deepest sympathy to your family. You will be in our thoughts and prayers.
The world is a sadder place without you Brother Joe..You will be missed..God speed.. We will ride together again…Randy & Charlotte
Joe, you'll sure be missed but never forgotten. I have a lot of very fond memories enjoying life with you…Godspeed Buddy~ Well done.
Your friend,
Lori and family;
I am deeply sorry for your loss.
I havent kept in contact as I should but beleive me, it feels like yesterday when I met you both.
You are on our prayer chain hear in Alaska and just know you all are in our hearts and minds. Travis you be strong for mom. I am sorry for your loss too. God BLess
I don't know Joe or Lorri but my heart is breaking for Lorri. I hope this doesn't seem inapropriate but I was also in a motercycle accident with my husband just over 2 years ago and my husband was also killed. I know there are no words I can say to make things better but reading about this accident gives me a sick feeling in the pit of my stomach for what Lorri and the family must be going through. I was told over and over again that time heals all and with Gods help I have overcome the worst day of my life. My prayers are with you all. May God be with you all in this time of sorrow.
Please accept our heart felt sympathy for your loss of Joe Vance due to the motorcycle accident. As fellow motorcyclists we are sensitive and saddened whenever one of our fellow riders is lost in this way.
The Vance family I am so very sorry about your loss, Joe was a good man he will truly be missed. He is in heaven riding that iron horse . We will miss you "Papa Joe". Forever in our Hearts.
To Joe's family and close friends ~~
Although I haven't kept in touch with Joe over the years since high school, my heart is aching for each of you. I pray you can find comfort and strength in God's Grace. You are all in my thoughts and prayers. God Bless you.
Oh my, Joe we will miss your smile, humor and let's "get it done" attitude. As Passed-Director of Santa Cruz HOG for two years, I know how demanding this duty/passion can be and he did this for 7 years, WOW!
Joe will be watching over and guiding us; he may get a chuckle or two watching us spin around things he did so naturally and efficiently.
Our Deepest Sympathy goes out to Lorri and family, as well as, the HOG Brotherhood & Sisterhood.
Ralph & Ki Luna
There's not enough space on here to tell everyone what memories I have of Joe, going back to 4th grade. Countless hours spent out at Joes…his dad making us hamburgers for lunch and his mom making dinner then spending the night..playing HORSE in front of his garage…there's too much to tell.
We haven't kept in contact near enough….but I can say Joe was and always will be one of my best and closest friends. I'll miss JB.
Cindys and my heart goes out to Lorri, Travis and Jaimie.
Our heart's poor out with saddness. We have shared motorcycle rides and snowmobile rides, now Joe will ride his iron in heaven. He touched many live's as well as our's. Joe, you will be missed so much!
Our prayers are with you Lori & Kids. So sad, Joey was a good Man.
We have great memories of Joe, going to Sturgis with he and Lori in 98 was one of many. Appreciating the memorial rides he and Lori organized for Arnie DenBoer. At the last ride, Dave Todd and Cindy meeting, happily married now for almost 4 years. Our prayers are with Joe's family, he will certainly be missed!
Thoughts and prayers to all of you. I remember always going to your house and thinking that Joe looked like a big teddy bear, he was the best dad a kid could want, always there for his kids and would do anything for them. I just want you all to know that I am very sorry for your loss, time will heal all, and just remember the good things and remember he will always be watching down on you. Love you guys, Jen
Lori, Travis, Jamie, Diana, and Family:
I am so sorry for your loss. If I can do anything please let me know.
I do know what you are going through now.
Joe was such a wonderful man, always smiling, always happy, always friendly, always there for everyone. We will never forget the kindness & caring he showed us. We liked to call each other "cousin" even though we were not related, we wanted to be. He will be sorely missed by anyone that ever met Joe Vance. He is unforgettable. So very sorry. Sincerely
Our deepest heartfelt condolences to Lorri, Travis, Jamie, grandbabies,family and friends. May Jehovah God's warm and soothing embrace help to comfort all of us at these special times of need. May His loving grace help to heal the void left by this tragic loss. May Joe's sojourn be only a new beginning rather than an end. Sincerely Rick & Janice Diener
I am so saddened by the news of Joe and Lori. I made many rides with them during my time in the Tri-Cities and remember coming back from Dayton, Washington and I had some bike trouble and who was there to help me-Papa Joe. What a great guy and wonderful person. What a loss to his family, friends, the Harley community and costless others. My heart goes out to Lori and his family at this time and words can't express my sadness of his passing. I know he is in Heaven and smiling down at all of us. Jon
To Lori and Family,
Words can't express the loss of a great man. My condolences to you all. Only time and friends help in the healing. You have many friends. I ride in his memory. With deepest sympathy….
Our heartfelt prayers go out to Lori, Travis, Jamie, and the rest of the Vance family. We always think of y'all when buying apples here in South Carolina. Especially since Broetje's are common at our local stores. Joe warmth and smile will truly be missed by all who know him.
We are going to miss Joe so much he was always so kind.he loved his family so much.I did alot of riding with Joe.miss ya Joe al and paula