FIND AN OBITUARY
Service information is posted on our website only with approval from the family.
If you are seeking information not listed below, please contact us.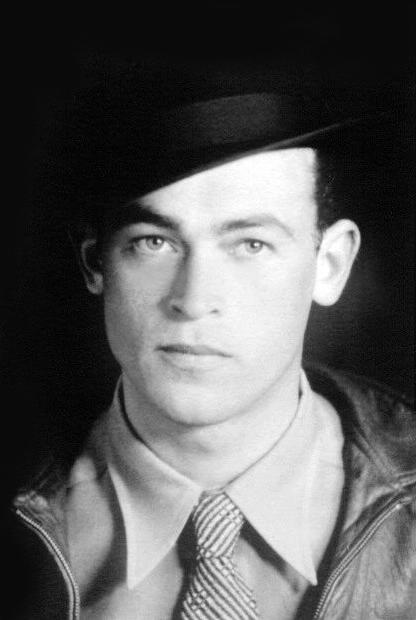 William Henry Pollard
08/24/1911 — 02/14/2011
From West, Richland, WA, US | Born in Sandpoint, Idaho
William Henry Pollard
William H. Pollard, age 99, passed away from pneumonia, on Monday, February 14, 2011, at the Richland Rehabilitation Center and Eagle Assisted Living nursing home in Richland, Washington.
William �Bill� Pollard was born August 24, 1911, in the barn of a farm house without electricity on Lake Pend Oreille, in Sandpoint, Idaho. He was the son of a U.S. Army veteran, horseman, and rancher, William R. Pollard and Aldehied M. Creech Pollard, daughter of a prominent sheriff, lawyer, businessman, and 33rd Degree Mason. He spent his youth growing up around family in Eastern Washington and Central Oregon.
Bill�s early life was a tough one full of self-sacrifice and hard times. Upon the premature death of his mother in 1921, at age 11, Bill�s love of education took a backseat as he became the �little big man� of the Pollard Ranch while his father was out of state training military horses for the United States Army.
Relying upon himself in the rural Snake River farming community of Hell�s Canyon, Oregon, Bill literally had to grow up overnight and become the sole provider and caretaker for his three younger siblings Jeff, Margaret, and his baby sister, Verla. This heartbreaking tragedy would become a life defining experience that took Bill from childhood into manhood. As he took it upon himself to hide his siblings in the mountains and hills of Oregon and Idaho, in order to prevent what remained of his family from being placed in foster homes after local farmers and authorities contacted child protective services.
While seeking refuge in the wilderness, he and his younger brother Jeff hunted and fished for food and sold animal pelts in order to buy groceries, camping supplies, and to save money to buy train tickets to seek protection with their mothers� parents. Soon after, with the help of his grandparents, Bill spent as much time as possible learning and working under the direct supervision of his grandfather and grandmother Creech, learning how to manage the family mercantile store, restaurant, and saloon. Including how to maintain the family vineyards and make wine and liquor from antique family recipes. As well as learning how to herd and manage his uncles sheep in the summertime.
Through farming, ranching, and hunting Bill learned to respect and care for his weapons and handle ammunition while also learning to respect and value wildlife and to conserve the land that supported his family. In 1936, he married his childhood sweetheart, Claudia Wallace December 13, 1914 - November 6, 2003, daughter of a successful Early Oregon Territory and Seventh Day Adventist pioneer farming and business family. And descendant of the famous 19th century �Lost Wagon� of Early Oregon Territory 1850�s. Bill�s wife, Claudia Pollard, was a Richland Public School District elementary school teacher who was also involved in the Richland Public School District�s �Cold War Civil Defense� program and later became a local elementary school principal in Franklin County 1940�s-1970�s. Bill was especially proud of Claudia and to be known as the husband of the first Richland Public School teacher to �open-the-door� for an African-American elementary student in the conservative Richland, Washington public school system prior to the emergence of the national Civil Rights Movement in the United States early 1950�s.
During the Great Depression years Bill owned and operated his own Willamette Valley logging business 1930�s, mined at the Cornucopia Gold Mine Company at Halfway, Oregon, and supervised the Brownlee Ranch at Brownlee, Brownlee, Idaho 1936-1940. Hearing the call of World War II, Bill and his brother Jeff enlisted in the U.S. Armed Forces but he was later de-assigned when he sustained a severe back injury 1941 which would later compel him to risk undergoing several experimental cutting-edge �disc fusion� back operations due to paralyzing chronic pain, in order to walk again mid-1950�s. In spite of this injury, Bill proudly served his country on the home front during the 1940�s through the 1950�s as he worked for the U.S. Naval Base, Portland, Oregon, U.S. Army Camp White at Medford, Oregon, the U.S. Army Umatilla Chemical Depot at Umatilla, Oregon, U.S. Army Air Corps Civil Air Patrol Hanford, Washington Auxiliary, Hanford Atomic Works at Hanford, Washington, and General Electric at Hanford, Washington.
During his Hanford years Bill worked for Hanford Transportation Services 1940�s � 1950�s. Bill was also a Teamster Union Steward and was actively involved with the Richland Labor temple 1940�s - 1950�s. While concurrently serving as a pilot for the Hanford, Washington Auxiliary of the United States Air Corps Civil Air Patrol which entailed regional �safety patrol� missions and �aerial tours� and �air taxing� Hanford scientists and visiting military officials from the East Coast and Southwest United States 1940�s. In the early 1950�s, while still working as one of the �Hanford Warriors,� he purchased his first of three parcels of land which eventually totaled 1, 000 acres on Ringold, �Block 15,� in Franklin County, i.e., the farmland located directly across from the Hanford 300 Area. Then, he hired farm workers to develop and farm the land until his Hanford retirement, paying them an unprecedented competitive living wage. Since, as he would put it, �I wanted the best workers and I knew how to get them.� When he retired from Hanford, he returned to his Eastern Washington and Central Oregon family pioneer farming and ranching roots, and he soon became one of the most hard working farmers in the Basin as he cultivated crops of hay, beets, peas, and much later, cattle which he had shipped to markets as far away as Cuba 1950�s-1970�s.
While farming on Block 15, at the end of the day you would routinely see Bill hard at work and his wife Claudia walking out into the fields to hand deliver his dinner and favorite soda pop, �Mountain Dew.� And, it was also not uncommon to see him sleeping next to his tractor at the days end, out in the middle of a field with his sleeping bag and wool army blanket, next to his cherry red tractor so that he didn�t waste any time to begin farming or harvesting as the new day began; that�s how much he loved farming. Bill had quite a reputation since he was known to help new farmers and relatives farming on Block 15 in need. For example, he would often lend out farm machinery or more frequently, he would allow �new� farmers to grow much needed cash crops on select acreage 200 acres of the Pollard Family Farm which Bill had �set aside� expressly for that purpose, because as Bill would say in his own words, �that�s the way I was raised.� And, as a further example of his character, all the money that was obtained at market for the cash crops, he then gifted back to the struggling farmers that had raised them 1950�s - 1970�s. Moreover, as another example of Bill�s character, after retiring from Hanford, Bill sold half-a-dozen fully furnished �A� and �B� homes to his renters in Richland, far below their actual market values, because as he put it, �I had too many homes and I know what it�s like not to have a home, and that�s no way to raise a family� 1950�s.
Bill had an affinity for Native American culture, values, and traditions which were taught to him by his late father, who had run away from home at the age of six, after the premature death of his father 1870�s during an extreme period of �anti-Mormon� vigilantism in Central Oregon. And, was later raised by his grandfather Pollard for several years until he once again ran away and was taken under the wings of several Indian tribes, along the West Coast and the Southwest United States, until he reached adulthood and worked for the Central Pacific Railroad, and then later joined the U.S. Army. Further, Bill was the epitome of a grandfatherly �story teller.� He was an experienced smooth talking �straight shooter� developed and honed from decades of late night campfire storytelling. In a nutshell, Bill had a �John Wayne� type of cowboy attitude coupled with a �Will Rogers� sense of humor and a keen �comic� sense of timing. Bill especially enjoyed re-telling obscure pioneer family history as he spent time with his family and friends over the years or whenever he had an audience around the kitchen table or the campfire. Bill was especially proud of the fact that he was a descendant of some of the earliest 17th and 18th century English, French, and German colonists and statesmen. Notably being a descendant and connected to 17th century Jamestown and the Powhatan tribe of Virginia and some of the earliest 17th and 18th and 19th century Early American statesmen and Revolutionary War veterans and signers of the Declaration of Independence. In addition to being a descendant and cousin to some of the earliest Mormons and connected to some of the first pioneer Mormon families to settle Salt Lake City, Utah 1840�s-1850�s.
Bill could also trace his family tree back to some of the first of the sturdy old pioneer stock who crossed the plains and endured �untiring labors and efforts� to travel the Oregon Trail and lay the foundation for Early Oregon and Washington Territories during the 1840�s and 1850�s. This included being connected to the first territorial statesmen, military men, law enforcement officials, merchants, vintners, distillers, farmers, and ranching families. Notably, on genealogy and on the cultural and historical aspects of social life and the compromises of early pioneer family settlers and their oral history which had been passed down such as the French �Frenchtown� Settlement 1820�s, the Hudson�s Bay Company 1800�s, French Trappers 1800�s, U.S. Army Veterans of the Indian Wars 1840�s-1850�s, the Sager side of the family tree that survived the famous Whitman Mission Massacre 1847, Civil War politics in Eastern Washington and Central Oregon 1850�s - 1860�s, a famous 19th century great-uncle who was a Texas Ranger, and his fathers military service in both the U.S. Army Calvary and the Boer War 1880�s-1900�s.
In addition to reminiscing about his youth and old stomping grounds 1911-1928, Bill always managed to find a �teaching moment� as he recalled the Great Depression years 1929 -1930�s. As well as when he would recollect when his father would drive cattle across the frozen Columbia River at the turn of the last century early 1900�s. And, how he hid his brother and sisters in the mountains and hills of Oregon and Idaho, in order to avoid having his family split-up by child protective services after the death of his mother 1920�s. The time that he cured his brother of tuberculosis in the mountains of Central Oregon, through pioneer water therapy, sunshine, and clean air 1920�s. And how he just narrowly missed being re-assigned to the U.S. Naval Base at Pearl Harbor, Hawaii, as a battleship and destroyer welder, several weeks before it was attacked 1941, the fatal munitions accident at the Umatilla Chemical Weapons Depot 1941, the early Hanford years 1940�s - 1950�s, missions for the Hanford Auxiliary of the United States Air Corps Civil Air Patrol 1940�s, being selected to air taxi Hanford scientists and visiting military �top brass� on his planes due to the extent of his geographical and historical knowledge of Washington, Oregon, and Idaho 1940�s � 1950�s, and on being a pioneer farmer at Ringold, on Block 15 1940�s - 1970�s. As well as the time that his wife Claudia was struck by a passing half-ton flatbed truck that totaled her sedan how she laid on the road for hours waiting for an ambulance to arrive yet still miraculously survived and lived to walk and talk about it 1963. History and genealogy aside, Bill also enjoyed reminiscing about the time that he discovered prehistoric dinosaur and fish fossils while plowing on the Block 15 Pollard family farm, which Dr. Johnson of La Grande College, Oregon, excavated by the truckload 1950�s - 1960�s. Almost as much as the discussing the prehistoric aquatic fossils he often uncovered while mining at Cornucopia at Halfway, Oregon 1930�s. Or, the time that he discovered gold encrusted rocks at Ringold and on the Block 15 Pollard farm 1940�s - 1960�s. In addition to discussing the possible origins of the �Hawaiian Prayer Rock� which was discovered in the Columbia River near the present day Blue Bridge 1950�s, and about the safety hazards of the Richland flood 1948, just to name a few.
Bill was an avid reader and �staunch� and �opinionated� Democrat and stayed well informed about historical, political, educational, national, and world events. In fact, he would go through page-after-page of books and magazines and frequently ask family members to look for hard to find publications online. And, he was always eager to contact his state legislator, congressman or senator to discuss civil rights, educational, endangered species, environmental, farming, immigration, second amendment rights, and veterans� rights issues. Or, discuss the state of world, national politics, local politics, voting rights, the Civil Rights Movement, the John F. Kennedy Assassination, the Robert F. Kennedy Assassination, the Martin Luther King Assassination, Watergate, Korean War, Vietnam War, World War II, War in the Middle East, and Election 2000 around the kitchen table. And, from time to time, you would find him down at the Benton-Franklin County fair booth visiting politicians or discussing politics with family 1980�s-2000�s.
Bill drove a car up until he was 98 years old and he was a member of many local and national organizations including the Aircraft Owner & Pilot Association, Amnesty International, American Association of Retired Persons, Grain Growers Association, Democratic National Party, National Rifle Association, National Farmers Association, Paralyzed Veterans of America, and Sierra Club, just to name a few. Bill also enjoyed art, carpentry, cars and trucks, cheesecakes, cooking, country and western music, dinning out, firearms, fishing, flying, history, hunting, horseback riding, jokes, leather craft, metal work, Mountain Dew, photography, physical fitness, politics, professional boxing, professional rodeo, reading, root beer, square dancing, traveling, war movies, western movies, and making wine and liquor. In some ways he was ahead of his times. Bill foresaw the growth and urbanization of the Tri-Cities that many top brass, scientists, and fellow employee�s at Hanford, found unrealistic in the 1940�s and 1950�s, i.e., growth and expansion which we are continuing to experience beyond the Basin and the Valley, today, in Eastern Washington due to continued regional development and innovation. Bill was independent, energetic, forward looking, had an abiding sense of humor, prophetic outlook on life, and deep faith. Bill was the source of many local anecdotes and had a profound impact on the lives of his family, he will be missed.
Bill was preceded in death by his parents William and Aldeheid Creech Pollard, his brother, Jefferson Pollard, and his two sisters, Margaret and Verla Pollard, and his son Henry Pollard who died at birth, and his first wife, Claudia Pollard, and his second wife Lois Pollard. He is survived by William Pollard Hope Pollard, William Pollard Jr. Jhivaun Pollard, and Richard Pollard, a great-grandson, and numerous nieces, nephews, and cousins. The Pollard family wishes to extend great thanks to the Kadlec Hospital Emergency room team and the Richland Rehabilitation Center and Eagle Assisted Living staff. In lieu of memorial donations the Pollard family would prefer family, friends, and readers of this obituary to do a good deed or commit a random act of kindness or light a candle and say a prayer on behalf of Bill or a loved one today.
My thoughts and prayers are with Uncle Bill's family. He overcame seemingly insurmountable odds to live an amazing life.