FIND AN OBITUARY
Service information is posted on our website only with approval from the family.
If you are seeking information not listed below, please contact us.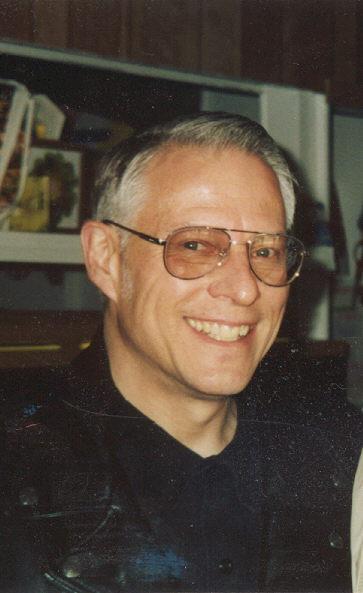 David Elliott Cox
11/28/1949 — 03/09/2011
From Richland, WA, US | Born in Wenatchee, WA
David Elliott Cox
David Elliott Cox
David Elliott Cox born on November 28th 1949 in Wenatchee Washington, lived with his wife Susan Cox in the city of Richland Washington for the past thirty years. David died of cancer on March 9th 2011 peacefully in his sleep surrounded by his loved ones. He is survived by his wife Susan and his three sons Michael, Phillip, Robert, granddaughters Quinn and Leah; sister, Constance Heidenreich and brother Jeffery Cox. David was a retired and disabled Vietnam Army Veteran who loved the outdoors, working with his hands and was a life long learner. He was a devoted husband and father who was taken from his family too soon but will always be loved and remembered by those who his life touched.
A memorial service will be held in his honor on Thursday March 17th 2011 at 1:00pm at Memories at Sunset Event Center in Richland. Any donations should be directed to Hospice at the Chaplaincy Kennewick Washington.
A very nice and descriptive obituary, and a great picture of David. What a great smile! David cared deeply for his family and just wanted his loved ones to be happy and safe and healthy and lead meaningful lives. You all brought meaning to his life. We can honor him by living our lives to the fullest and remembering always to love each other.
Dear Family,
We are there in spirit today with you. I remember David as a kind,often quiet cousin, taking things in. He always was adventurous. I think he got his strong sense of adventure from his Dad. Both Uncle Ralph and Aunt Nancy were fun loving, with a sense of humor. I can see that in him. This is how I remember him. Peace and love, Counsin Linda Fitzgerald
I want to offer my deepest condolences to the family in the loss of your loved one. And hope that the words in the following scripture will give you some comfort; Psalms 46:1 "God is for us a refuge and strength, a help to be found during distresses". The Almighty God sees your tears and feel your pain and he will lovingly give you the help you need during this very difficult time.
DEAR FAMILY, I WENT TO HIGH SCHOOL WITH DAVE AND WE HAD MANY HOURS DRIVING AROUND THE TOWN OF WENATCHEE.AFTER DAVE GOT BACK FROM THE SERVICE AND WAS WORKING FOR THE CITY OF WENATCHEE WE GOT IN TOUCH AGAIN AND DID ALOT OF LISTENING TO MUSIC AND A LITTLE PARTYING. I REMEMBER DAVE AS ALWAYS THINKING OF NEW WAYS TO DO THINGS, VERY INVENTIVE GUY. I LOST TOUCH WITH HIM AFTER HE MOVED SOUTH, SORRY I DID. MY CONDOLENCES TO YOUR FAMILY.
Dear Family,
My deepest sympathies and prayers to each of you. I have happy memories of David – his smile and laugh. Always good times when the "cousins" gathered together. We are thinking of you with love,
Cousin Mary Cox
Myself and the rest of us at Tranquil Waters are very sorry for your loss.
Susan and Cox family, I am sorry for your loss. I recall Dave as a good man who cared most for his family.
Tim Hermsen
David always was welcoming to me as his brother-in-law and friend. We shared wide interests and enjoyed talking about history, nature, family activities, and sometimes even politics. He was happy for his last big trip in January with Susan, Constance, and me to see Yellowstone Park and Old Faithful, and delighted to find a charming dinosaur chess set at the Museum of the Rockies. I miss him.