FIND AN OBITUARY
Service information is posted on our website only with approval from the family.
If you are seeking information not listed below, please contact us.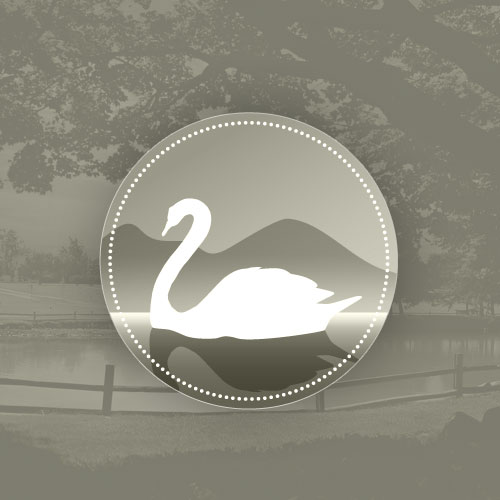 Eleanor Cook
04/10/1915 — 03/14/2011
From Kennewick, WA, US | Born in East Boston, MA
Eleanor Cook
Eleanor Cook
The Lord called our mother, Eleanor Cook, home on March 14, 2011. She was a loving wife, mother and grandmother, and will be greatly missed. She enjoyed her family and friends, gardening and knitting the many sets of washcloths, slippers, and scarves that were donated or given as gifts. She was an avid and often frustrated baseball fan GO MARINERS!!! and could at one time, bowl a "near 300" game. She also made the best "from scratch" tomato sauce to serve with pasta and braciole, and could bake the most delicious apple pie you've ever eaten!
Mom was born on April 10, 1915, in East Boston, MA. She was the 5th of 8 surviving of 13 children born to Pelegrino and Margarite Merullo who left their home in Italy to start a new life in America. She traveled to California in 1943 to be a "Maid of Honor" at a younger brother's wedding and instead of returning home, she found a job at McClellan Air Force Base, doing "rewiring" on B-42 planes remember Rosie the Riveter. In 1943, she met her future husband, Elza Cook, a Staff Sergeant, who was born and raised in Washington, and was stationed at the base. They married in September of 1944, and had two daughters; Jeannie Jim Anderson, born in 1945, and Patricia Wayne Hibdon, born in 1946.
When WWII ended, mom and dad moved back to Massachusetts for a few years, returning to Washington in 1951. Her father-in-law retired as postmaster in Kiona that same year - Mom completed the Civil Service exam and took over the post office, holding that position until her retirement and the closing of the Kiona branch in 1972.
Mom was preceded in death by her father 1932, mother 1956, husband, Elza Cook 1969, and all of her siblings. She is survived by both of her daughters and their spouses, 6 grandchildren and their spouses, 8 great grandchildren includes spouse and 2 great-great grandchildren.
We believe that she is now gathering roses in Heaven's gardens and teaching the angels to knit, how to properly prepare pasta and the secrets of baking the perfect apple pie. Maybe she can also put in a "good word" for the MARINERS this year.
A very special thanks to Amanda, Tony, Darla and several Maria's and Andrea's, for your gentle and loving care of our mother. We would also like to thank KENNEWICK HOSPICE at THE CHAPLAINCY, for their kind services, and suggest any donations be sent to them in lieu of flowers.
A graveside service and celebration of her life will be held at SUNSET MEMORIAL GARDENS in Richland, on May 27th, when two of her grandsons return from overseas duty. A reminder announcement will be posted in early May, with the actual time of this event.
I had just visited with Eleanor on Friday March 11th and we had such a wonderful visit. I am from St. Patrick's Parish in Pasco, and I sometimes took communion to Eleanor. She truly loved the Lord and her family. I am so sad to hear she has died as I will miss her beautiful,positive and lively talks. In the short time I have known her, she made a place in my heart. I will keep you all in my prayers as I know Eleanor would want that.
Nonna- I will forever miss you! You were such a joy to talk to and my heart is saddened that I will not be able to call you on Sunday anymore. My memories of you have always been cherrished and they always will be. Ciao, Nonna. L'amo con tutto il mio cuore!
Jeanie and Patty,
I have known your mom since 1982. We lived next to her in Kiona and I always called her "Ms. Cook" or "grandma Cook". My mom and I had lunch at her house last year and we had a nice visit, she looked wonderful. I'm so sad to here that she has passed. She was such a special lady. I remember that she use to bake snickerdoodles for us., she made the best cookies. My mom also sends her regards, her name is Lilly Mcdermott. We all loved her very much and miss her.
Jeanie and Patty,
Your mother spoke of you everyday and how proud she was of both of you and how much she loved you both. Eleanor will be greatly missed by her From The Heart Family. I will remember her stories about growing up and all that she had done. I will truly miss her. She loved her family and prayed for all you every day. It was a great honor to get a chance to get to know Eleanor and be apart of her wonderful life. I will miss her helping me cook dinner and make cookies. My prayers are with you and Eleanor will for ever be in my heart.