FIND AN OBITUARY
Service information is posted on our website only with approval from the family.
If you are seeking information not listed below, please contact us.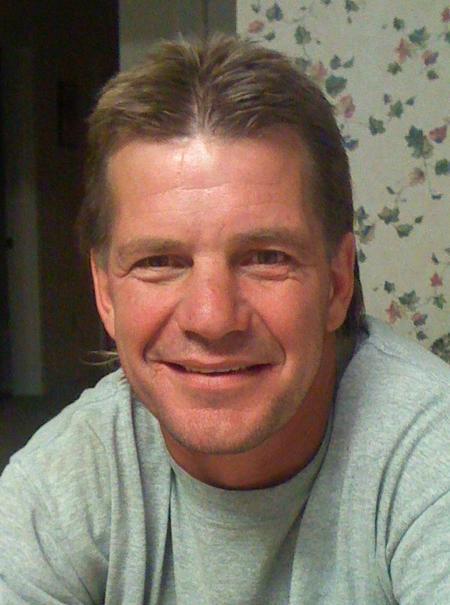 Paul Daniel Hoobler
11/01/1963 — 03/24/2011
From Richland, WA, US | Born in San Diego, CA
Paul Daniel Hoobler
Paul Daniel Hoobler 11/1/1963 - 3/24/2011
We'll never understand or even begin to know why...but we'll keep you close, always. It won't even seem you've gone. Our hearts, in big and small ways will keep the love that keeps us strong.
Paul Daniel Hoobler departed this life in the early morning hours of March 24th. We hope that he has found peace in the path that he has chosen. Born in San Diego California, Paul spent his childhood playing baseball, surfing at Mission Beach, and jumping dunes in Ensenada, Mexico - among a myriad of adventures. He will be sadly missed by friends and family, from coast to coast and around the world. He is survived by his son Jack Hoobler, Parents Jack and Gail Hoobler, Grandmother Mickey Hoobler, all of Richland, WA and Sister Marcie Lewis of Reading, PA.
If there was anything in this life that he was most certainly proud of, it was his son. His mission in life was to make sure he shared in the experiences of his life with his son Jack, not merely attending them. Camping, fishing, boating, off-roading, VW building, working at the Ranch, and then more fishing. Into that great wide open they went. Paul had a big heart but empty pockets, yet still strived to make sure Jack could have a chance to try new things...and to learn a thing or two in the process.
He was a generous spirit and quick with a joke or a jab. Although not a carpenter by trade, he was proud of the house on Roberdeau - the house that he would often say "me and my dad rebuilt". Paul was an avid fisherman, winning accolades and awards throughout his lifetime. He could catch a 20 pounder with a piece of twine and an empty hook. And he could not only catch 'em, he could cook 'em. ...Fish On!
Join us for a celebration of memories at Einan's Funeral Chapel, Wednesday March 30th at 5pm.
Dear Jack, Gail, and Bones,
Please accept our deepest sympathy and love during this terrible time. I can't remember a time, vacation, event that didn't include Paul and little Jack. He always made things fun and look so easy. He also had unlimited patience when he was with the kids. Jack, your dad was so proud of you and amazed at the fine young man you are growing into. I know I speak for our whole family when I say we will miss him so much. We love you all.
Dana, Shari, Doug, Kyle and Mort
We lost a beautiful soul when Paul passed. He was loved by so many. I wish he had known that. I will miss his smile, sense of humor, care and concern for others, our shared "pranks", and of course, our friendship. Paul was a devoted father and loved his son more than anything in the world.
Paul's family remain in my thoughts and prayers.
Love, Virginia
Jack,Gail and Family. We were saddened to hear about Paul. Please accept our deepest and heartfelt condolences.
May the next sunrise bring a new hope for better things.
We are so sorry to read of the loss of your Son and Grandson. Our thoughts and prayers are with you as you grieve during these next weeks and months ahead.
Psalm 27:14 Wait on the Lord: be of good courage, and he shall strengthen thine heart: wait, I say, on the LORD.
Jack,Gail & Marcie, I just wanted to express how sorry I am for your loss. My thoughts & prayers are for you during this difficult time.
I have fond memories of Paul from about 20 years ago. Wish we would have kept in touch. My sympathies to his family. Rest in peace, Paul.
god saw you getting tired. he put his arms around you and whispered come to me.although we loved you dearly,we could not make you stay.a golden heart stopped beating and your hard working hands at rest. god broke our hearts to prove to us he only takes the best. our love floyd norma ruby
Paul, I know you are in fisherman's heaven. I only knew you as a child but we will have to keep our fishing date when I meet you up there. Catch a big one up there for me buddy!
sometimes life is like a long and lonely road each and every corner leads you further from your home each and every moment you feel more and more alone driving down lifes highway aproching the unknown you see the signs around you but your eyes begain to roam your mind begains to wounder what your life may have instore your hands are on the wheel and the peddles to the floor your heart starts beating faster as the rain begains to pour the clouds begain to disipate as the sun begains to shine the fog it lifts and gos away then you leave this world behind, until we meet again.
My heart goes out to the family.
Hoobler family..I will alway's remember that cockey guy I met back in the 8o's with a wonderful smile and a big heart. Now he is at peace. Fish on Paul!!
Paul touched more lives than we will ever know.Jack your dad was very proud of you.He was quite the character making me laugh many many times.Rest my friend many hard times you endured.My best friend loved you so.Prayers are prayed for your family during this difficult time and thoughout the ones to come.God bless you all.
My cousin my friend I wll miss Paul greatly. That smile and his joking ways. Paul always brightened my day when he'd walk through the door I'd say let the games began..It just won't be the same without him on the
holidays I miss him already..Thanks for all the good times we have had. Save me a prime spot in Heaven untill we meet again say hi to all our loved ones who are up there with you,God bless you Paul..Your cousin loved you…Sandra
It is hard to understand why some people are taken early. Is it that there job here on earth has been completed? Paul may you rest in peace. God Bless.
Paul I have known you my whole life, you were the closest thing I ever had to a dad, whenever I would call you for a favor you would drop everything and come help me. I wish I could have told you how important you were to me. When I think about you I remember you laughing and smiling and that is how I am going to remember you.
Jack, I'm so sorry you've lost your dad. He was a wonderful father, always so interested in your school accomplishments and so proud of you. I know how much you loved him, and just know my prayers are with you and the rest of your family. Signed, Mrs. Busy
paul you gave us so much a listing ear a soothing voice a caring heart a helping hand a loving hug and a one of a kind smile a lifetime of memories you will be deeply missed john jamie jacob jack tamara allen