FIND AN OBITUARY
Service information is posted on our website only with approval from the family.
If you are seeking information not listed below, please contact us.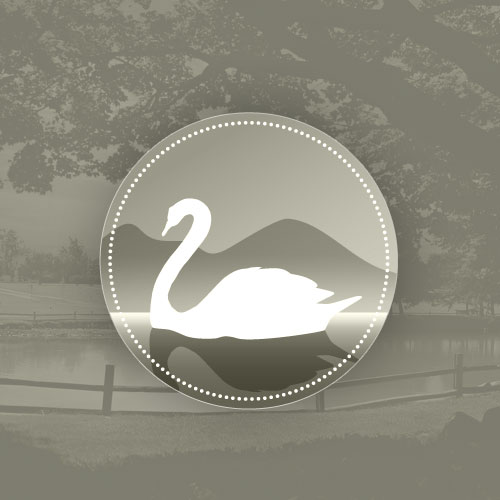 Theartis Wallace
03/15/1945 — 03/24/2011
From Richland, WA, US | Born in Kildare, TX
Theartis Wallace
Theartis Wallace, 66, of Richland, WA, passed away March 24, 2011 at his home. He was born on March 15, 1945 in Kildare, TX to Wealthy and Dessie Wallace.
Theartis was a life long resident of the Richland area. He was an all state basketball player at Richland High School and Columbia Basin College. Theartis was inducted into the Richland High School Hall of Fame in 1962. He was the only Northwest player named to the 1969 NAIA All American Team roster and voted honorary team captain by his teammates. Theartis signed a two year contract with the Seattle Supersonics after being picked in the eighth round of the National Basketball Association draft in 1969. He was also an avid tennis player and played many tournaments in the Pacific Northwest and was ranked in the USTA.
Theartis worked for the Nuclear Weapons Industry as Electrician Foreman and belonged to the local IBEW-International Brotherhood of Electrical Workers.
He is survived by his son, David Wallace of Richland; daughter, Pamela Cousar Corey of Dallas, GA; grandsons, Steven Ponce of Pasco, WA and Daryon Wallace of Richland, WA; granddaughter, Kendra Wallace of Richland, WA; father, Wealthy Wallace Jr., Richland, WA; God Children, Ciara Green of Las Vegas, NV, Rodney Green, De'Vauna Green and Ja'Lani Green all of West Richland, WA; four brothers, Maurice Wallace Janice of Los Angeles, CA, Bruce Wallace Teresa, Orlando Wallace, both of Richland, WA, Edward Wallace Jacci of Kennewick, WA; four sisters, Wilma Woods Frank of Seattle, WA, Verneice Skinner Jerome of Richland, WA, JoNell Wallace of Renton, WA and Treva Miller Napoleon of Pasco, WA. Theartis is also survived by his very special friend Robin Boasen and children Raine Fisher Steffany and Danielle Fisher all of Richland, WA and a host of nieces and nephews.
He was preceded in death by his mother, Dessie Mae Wallace and brother, Duane Wallace.
Visitation will be held at Einan's Funeral Home on Friday, April 1, 2011 from 5:00-8:00pm. The funeral service will be held at Memories at Sunset Event Center in Richland on Saturday, April 2, 2011 at 12:00pm followed by the graveside services at Sunset Memorial Gardens in Richland.
Donations may be made to Pamela Cousar, 231 Branch Valley Dr., Dallas, GA 30132
We are forever thankful for the wonderful 12-year friendship we shared with Thea, with many laughs and smiles with our family. We enjoyed all of the BBQs with his famous ribs, great smile and many jokes. Nick and I will miss him a lot and remember all of the times we spent with him and his Robin.
Theartis was a good man. My sympathies to the family.
~Art
I've known Thea since high school – everyone did – and he was liked by all. When he started playing tennis people clamored over him for a partner because he was such a great player, and a good person with a smile – we won't forget him!! Blessings to his family. Ann Roberts
I first met Theartis when he traveled with our family to Provo, Utah for a Pony League baseball tourney. On that trip he taught me to do the "Hambone", something I still do today, though never as well as Thea. We were teamates at Richland where his sweet jump shot was only exceeded by his sweet nature. Rest in Peace my friend.
Played with Theartis at Central for 2 years. All the team members thought the world of "Thee" as we called him. Not sure about that spelling. I worked extrememly hard for 2 years trying to beat Thee at "21"–never even came close. As mentioned, Theartis was voted team captain, and was a true leader in his very special "soft spoken" way. We will miss him.
Thea was always Pleasant to chat with at Richland Bomber Functions.. He was more near my Younger Siblings age, but always put up with an OF !!!!!
The world will miss this smiling, friendly Bomber.
Pam, I didn't know your father, but I want to extend my sympathy to you and your family. I am remembering those days when you and I were working together and shared an office. You are in our thoughts and prayers.
Shirley and Ed Sheen
I worked with Thea for many years at the Hanford site and car pooled with him for over two and a half years until I went to work for BPA in 1987. He was easy to work with and lots of fun. I'm sorry that that he is gone but take comfort in the fact that he no long is in pain.
Phil Belcher
my thoughts and prayers go to all of theartis' relatives. I had the privelege of knowing theartis for many years. I wasn't an athlete, but he always treated me like i was. He always seemed happy and i can't remember him ever saying anything bad about anybody. He would stop by during the last few years where i worked and say hi. Guess Heaven's basketball team had a need. To all the relatives and people that He came into contact with; we are a better people for knowing him. God Bless all
As a teammate of Theartis for four years, I witnessed many of his basketball exploits. One that stands out was his heroic play at the 1962 State tournament. With just a few seconds left, Thea stole the ball and scored the winming basket. What made that play even more memorable was that is occurred on his 17th birthday."…and if that diamond ring don't shine…."
Thea and I were bench mates in Junior High Woodshop and maintained a casual friendship through the years. He would always stop and have a friendly conversation when we would meet around town. One of the nicest people I have known and a heck of a ball player. I will miss his smile.
He was one of the nicest guys I ever new. I never saw him get mad.I really enjoyed working with him. will miss him alot. Steve Spencer
My high school memories of you are of a very nice, polite, uplifting friend of everyone you came in contact with. RIP my friend.
The Upton Family expresses their sincere condolences in the loss of Theatris and shares in the Celebration of His Life! Lifting you up!
Dear "Thea", you are part of my fond memories of Col. High and being a Bomber.
May you be with God,
sorry I won't be able to pay my respects to your family in person.
With my love and prayers, Helen CROSS Kirk 62
My deepest condolences and heartfelt sorrow go out to the Theartis Wallace Family for their loss of Theartis. He was a great man and a great classmate, and his skills on the basketball court will forever be remembered. God Bless you all and know that your beloved Theartis is in the Arms of our Lord. May this help you in your time of sorrow. Love to all, Judy Willox '61
our deepest condolences go out to Theartis's family. We will pray for the family during this time of sorrow. We wish you all the Lord's blessings, from Carl and Elena Loera
Theartis was out stand person.He will be missed.
As you can see, Thea, you were greatly loved and admired. Can't ask for much more than that. God bless you.
I played tennis with Thea for over 35 years. He was the fairest, most polite player I ever played against. He had the right stuff. He's a lock to make God's "All Heaven Tennis Team."
Thea,
You left us too soon my friend, there were so many fun and memorable times we had together and never got the opportunity to relive and remember.Although I can not be present for a final personal goodbye, I wish you "God speed" and the best to all those you leave behind. You WILL be remembered and valued as a true friend.
Good memories of walking home after school sports at Lewis and Clark and Carmichael.. He had a great sense of humor and was always interested in you as a person. It wasn't all about sports for Theartis! He was truly one of the good guys of the south end!
I was a friend, baseball & basketball teammate of Thea's. I can still hear his soft urgent cry for the ballJohn when he was ready for another shot. If we would have had the three point line back then–he would've averaged over 30pts per game easily. What a pretty shot–nothing but net!!
Thea was a friend back in the day at RHS. He was one of the good guys. I know he will be greatly missed by his family and many friends, and he will be missed by those of us who were his high school friends. Rest in peace, buddy.
I was The's Little League coach, and his neighbor on Craighill. Edna and I watched his growth throughout the years, and send condolences to his family for their loss.
I played b-ball with T. Sorry to hear of his passing.
We were never on the same team but played many AAU and city league games against Thea teams. A true gentleman and great ball player. At times you became a spectator not a competitor watching his unbelievable abilities. My thoughts and prayers with the loss of a wonderful person.
So sorry to hear about Theartis. Quiet,classy leader who spoke with his actions and always big smile. As a youngster,with a dad working summers at riverside park howard amon and columbia playfield,I had many opportunities to watch Theartis no only score on anybody from anywhere on a basketball court but also never saw him lose a pool or pingpong match he wanted to win–never–he OWNED the tables AND the court. Next came the game of tennis with the same results. He use to come over to my backyard basketball games in the late eighties/early ninetiesoldies vs youngsters. Kids would always ask me after they were whipped who was this guy who could shoot over top any and all of them from 3 pt range and seldom miss. And so his story was told and told….. TX so much Thea for sharing your love of life with so many and to all the family STAND PROUD. What a top notch human being !!!!!!!!!!!
Theartis was a friend of our family since the 1950's when he used to walk to grade school & junior high with my older brother Brock. I had the privilege to play alot of tennis with Thea during my college and post-college years and grew to admire his calm demenor and sportsmanship. We won a few Men's Open Doubles tournaments and I only wished we would have had the chance to play more tournaments together. He was a great role model to myself and all boys growing up in Richland in the 60's. My deepest condolences to all the relatives of Theartis. He will be sorely missed.
I remember Theartis was in our Tai Chi class for a while taught by Kitty & Dan Gandee at the old Senior Center. He was a nice man and he will be missed.
I will always cherish memories we shared over 31 years of marriage and friendship that remained until your final day. I will always carry you in my heart. The greatest distance cannot separate best friends.
I think you would be proud of your son and daughter as I am for taking care of your business matters and making arrangements to assure the best celebration of your life. I would like to say to our children, grand children and God children those who we love are never truly gone the body may have run its course, but the soul lives forever.
"Many people will walk in and out of your life, But only true friends will leave footprints in your heart forever".
You are truly happy, joyous, and free, my friend.
Bennie Wallace
Bruce,
My thoughts are with you. I can remember my dad taking me to the old high school gym to watch the Bombers. Right from the first trip, I found my favorite Bomber! In the eyes of a seven-year-old he was a God. And I am sure Theartis was proud of little brother's skills too!
Take care,
Mike Davis