FIND AN OBITUARY
Service information is posted on our website only with approval from the family.
If you are seeking information not listed below, please contact us.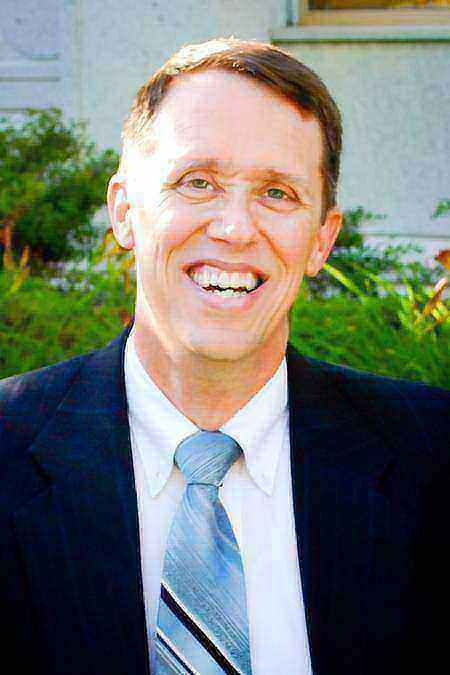 Arlee Clayton Swensen
09/24/1959 — 04/10/2011
From West, Richland, WA, US | Born in Hill Airforce Base, UT
Arlee Clayton Swensen
Arlee Clayton Swensen passed away on April 10, 2011 surrounded by his family. He was born Sept 24, 1959 to Lynn and Olga Swensen. He married LaDawn Simmons on May 7, 1982. He graduated from the University of Utah in 1991 with a degree in electrical engineering.
Arlee was a loving husband and a wonderful father. He was a kind, patient man with a great sense of humor. He had a passion for aviation and was proud to have his private pilot's license. Arlee had a strong testimony and faith in Jesus Christ. He was a master teacher and an exemplary leader.
He is survived by his parents, siblings, his wife LaDawn and their three children Amberlee, Adam, and Alex.
A public viewing will be held on Thursday, April 14th from 4:30 to 8:00pm. The funeral will be held on Friday, April 15th at 3:30pm. Both will be held at the LDS Keene Chapel, 3701 Watkins Way, West Richland.
It is such an honor to have known and worked with Arlee. He was fair, kind and joyful. We at Cadwell will miss him terribly.
My mother works for Arlee and I was really touched when he attended my father's memorial service. So sorry for your loss; sadly there are now two fewer good men in this world.
Arlee is my brother in law and will be greatly missed. He had a subtle humor that I really didn't get to know until he was sick. He was a good example to his brother, my husband, Ariel, and often had his "back" when anyone threatened Ariel. Ariel sat for countless hours and watched Arlee create and build electronics, and he saved Ariel's school projects a few times! I will always remember him and honor the upstanding man that he is and be amazed by his ability to make you feel at home in his presence.
Arlee will be missed more than any words can express. I will never forget the memories and lessons learned. When I was young I mowed his lawn for $10, he gave me $11 if I promised to put $1 in my missionary fund. I earn $26 for my mission that year. It wasn't a ton but it was one of the best lessons I ever learned about the importance of saving for a mission. We'll miss his laugh, smile and found memories.
Arlee was truly one of the nicest individuals I have ever gotten the chance to know and meet. I'll miss seeing him around work and getting to talk to him. His fellow love of aviation was awesome and I'll always remember the toy planes he had hanging from his ceiling. He is a great example of how a person should be and how you should treat others. Kind and patient, always positive. You are an inspiration Arlee. We'll meet again!
Sorry for your loss, He was a very nice man and will be missed, I am honorred to have help him through his battle.
May god bless him and your family.
Arlee you are one of the finest people I have ever known and a wonderful friend. You have left a void that will be impossible to fill. I miss you.
he was a great friend, a mentor and supervisor. he in a short taught me much about life work and enjoying my life. I will truly miss him and my heartfelt prayers go with his family
I had the honor of working with Arlee at Cadwell these past five years. He always came in with a smile. Arlee was a pleasure to work with and we all will miss him.
Arlee was a quiet, gentle man that always spoke good about others – he will be very much missed. Our hearts and prayers go out to his family
Arlee was a great guy and a good friend. I am truly going to miss him. He was a mentor, and fellow aviation enthusiast. If there is anything you need from myself or Laura, just let us know. You are not alone in your grief.
My brother Arlee was always the smart one, trying to explain to us things that was way above our understanding. Why he had to be the first in the immediate familyparents and brothers and sistersto leave this world I do not understand but I will be glad to have him meet me when my time comes. LOVE YOU ARLEE, you have raised a wonderful family and married a caring wife, whom we will always look after the best that we can. Till we meet again.
My thoughts are with the family.
Our thoughts and prayers are with you at this hard time. The memorial service truly honored Arlee. It was obvious he is loved and respected. We loved the story about how he taught the Priests in the hospital. It truly exemplified the type of person he was – always serving and thinking of others. He is truly one of the great men that we have known in our lives. There is no way to calculate or comprehend the good that he has done with his life and the extent of that good. We will miss him. Our prayers are with you.