FIND AN OBITUARY
Service information is posted on our website only with approval from the family.
If you are seeking information not listed below, please contact us.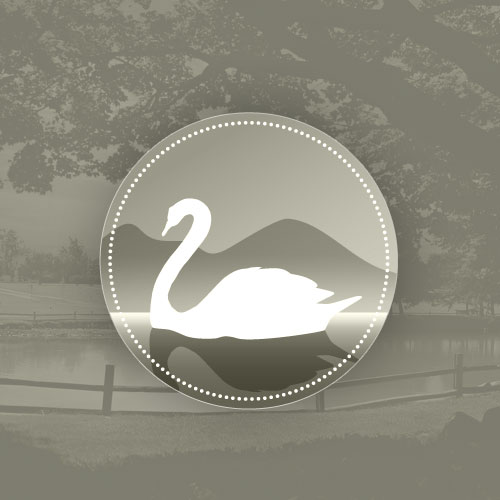 Donald Barton Paul
05/12/1931 — 04/16/2011
From Kennewick, WA, US | Born in Grand Forks, North Dakota
Donald Barton Paul
Donald Barton Paul was born to Galerd and Verna Paul on May 12, 1931, in Grand Forks, ND. He passed away at age 79 on April 16, 2011, in Kennewick, WA.
He attended schools in Grand Forks, ND, and earned his B.A. Degree at U.N.D. and his Master's Degree in Music at the U. of Minn.
He served in the U.S. Army from 1953-55 as a musician and a member of the rifle team. Upon honorable discharge, Don began his career as a music educator. He taught in Havre, MT; Fisher, MN; Big Sandy, MT; Kennewick High School and Columbia Basin College. His career spanned 30-plus years.
While at Kennewick High School, his performance groups received many superior ratings. At Columbia Basin College, he founded and directed the Columbia Basin Community Band and the Jazz Unlimited Festival. He served as an adjudicator and guest conductor throughout the Pacific Northwest.
In 2008, he was inducted into the Washington Music Educator's Association Hall of Fame. He also was one of the founders of the MidColumbia Brass Quintet.
He enjoyed his participation in the Richland Players, Richland Light Opera Co., and the Mid-Columbia Symphony.
Don's photography was a reflection of his love for nature, travel and time spent at Pine Lake, MN, and the family cabin at Lake Cle Elum, WA
Don was preceded in death by his parents. He is survived by Jan, his loving wife of 54 years; his son, Chris Valerie; grandson Liam; son Mike Lori. His sons and grandsons were a constant source of pride to him.
Don is also survived by his brothers, Dick Susan; sisters, Sharon Bill DeLannoy, Pat Bill Budge; and numerous nephews and nieces.
Don was a mentor to his students, a motivator to his fellow musicians, always compassionate, thoughtful and living to his family and friends.
A short Vesper Service will be held at 7:00 p.m. at Kennewick First Lutheran Church on Saturday, April 30. A 'Celebration of Life' will be held from 1-3:30 p.m. on Sunday, May 1, at Einan's Memories at Sunset Event Center, 915 bypass highway, Richland, WA.
In lieu of flowers, contributions may be made to the Columbia Basin College Instrumental Program.
Remembering all the great concerts and good times that he made possible for the Columbia Basin College Concert Band. Man of La Mancha was the first musical that I was ever involved in. Don gave me my first chance to perform percussion in a musical.
I started playing with CBC in the spring of May 1986 and met Chris Paul.
With our fondest memories,
Joyce and Dick Stark
Mr. Paul was a very special teacher to we Kennewick High kids, and he instilled a lifelong love of music in most of us. We will always remember the great times rehearsing, performing, and the band trips that he guided us through. These were the best of times for a lot of us.
Tom Pearson KHS '70
Don was a special person to our family. He was a wonderful mentor to our daughter Deanna, who always looked up to him for thoughts and guidance in her musical career. He will be greatly missed by family and many many friends. Love to Jan from all our family.
We extend our sympathy to Jan and the family at Don's death. We have many musical memories of Don from directing the choir at Kennewick First Lutheran to my class with him in beginning guitar at CBC, for the many presentations by CBC musicians, and especially the Brass Quintet performances. The Brass group was my personal favorite! Through his own love for music Don gave to all of us here in the Tri-Cities the gift of many hours of musical pleasure. He will be very much missed. God be with you all.
Beulah and Don
Jan,
Don has said good-bye for now, but will be with you and his many, many friends for years and years. Through music and memories we will all remember him with joys and fondness. We all share your loss and hope you feel the arms of so many friends hugging you.
Donna
My memories of Mr. Paul are too many to write here, but here are a few. . .The wonderful half time show of writing the word "LIONS" in cursive with "The Big Drum" the dot for the i. Our senior year 1971 music awards banquet, "Uncle Donny's and Little Billy's Original Amateur Hour!" His facial expression when he played a sour note, looking at the puppet on his hand, as if the puppet was the one that had played the sour note. . .Playing in the band at his retirement party, the long pause, then the beat for the last note! For three short years, Mr. Paul touched our hearts. . .for a lifetime he has enriched our lives! Heaven just inherited a very gifted trumpet player!
We were truly saddened at Don's departure. All those years…what a time we had! Working and playing with Don and Jan, and kids, was always something we so looked forward to. Our world is impoverished, but Gabriel is finally going to learn how to blow his horn!! Daryl and Pat
Jan, Our hearts go out to you Chris & Mike. We know that Don is now playing with the heavenly Brass. May the good Lord comfort each of you.
All Our Love
Jan, I am very saddened to hear of Don"s passing. I have wonderful memories of our days attending UND and playing in the concert and marching bands, and again when we moved to Richland in 1977. He was a special person to all of us. We will miss him.
Janet
I read in the paper your hubby has passed away. Sending my love and sympathy from Aneta.
Janet and family,
Sorry to hear of your loss. Our prayers are with you.
Charlotte and Jerry
My condolences go out to Jan and her family. I'm so sorry to hear of Don's passing. He had a profound influence on my career. I was very fortunate to have Don as my Mentor Teacher when I student taught at KHS in 1964. He inspired me to do my best and taught me many things so I was able to become a successful band director. He will be missed. Bob Thielen
Jan and family, I am so sad at Don's passing. His wit and wisdom were appreciated by many who knew him, as were his superior musicianship and the example he set for younger teachers like myself. I truly looked up to Don as "how to be" in many, many ways. We will miss him, and he's in a good place. Don Parks Pasco
Janet and family,
We are sending you our sympathy and prayers. May God Bless.
Love, Don and Katy