FIND AN OBITUARY
Service information is posted on our website only with approval from the family.
If you are seeking information not listed below, please contact us.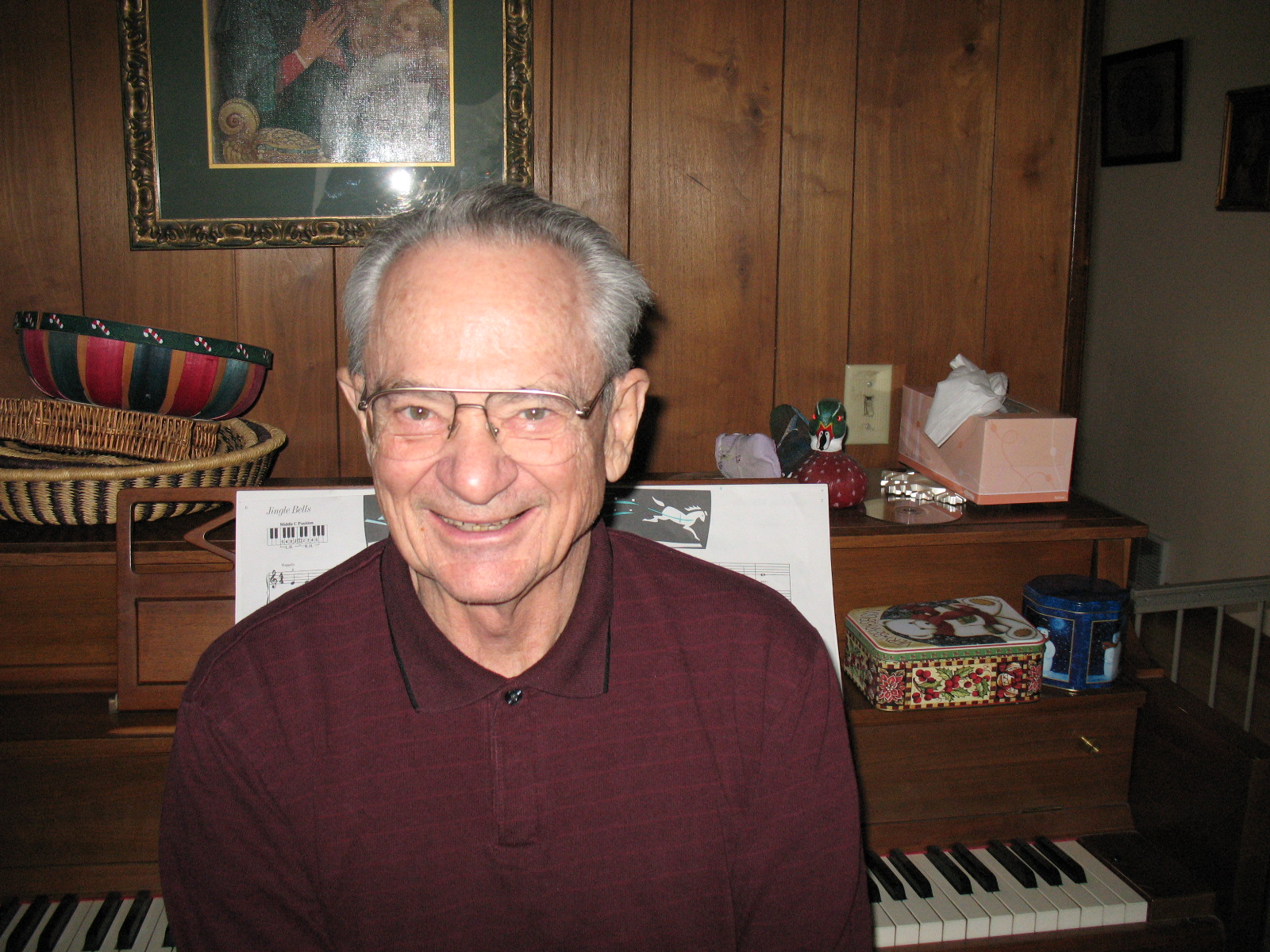 Frank R LaSalle
08/06/1928 — 04/04/2011
From Richland, WA, US | Born in Lakewood, OH
Frank R LaSalle
Frank LaSalle was born August 16, 1928 in Lakewood, Ohio. His father was an electrical engineer and the family moved several times throughout Ohio and Indiana for his father's job. Frank graduated from Purdue University in 1952 with a degree in Civil Engineering/Applied Mechanical Engineering. He married Martha "Marty" Williams that same year. While at Purdue, he joined the Marine Corp and had the rank of Lieutenant and left the military after completing four years of service. Frank worked as an engineer in many industries starting in the power industry working on coal fire boiler design for Babcock Wilcox. However, his dream was to design and build aircraft, so He and Marty moved from Ohio to Woodland Hills California where Frank worked designing aircraft power frames for McDonald Douglas. He later moved to Rocketdyne where he participated in the Apollo space program. During the 1970's nuclear power boom, Frank started work for General Atomics and in 1971 moved his family from California to Richland working for Westinghouse. Frank worked for Westinghouse until his retirement in 1992.
Often times he was asked why he moved from California to Washington and his response was always that he loved the opportunities for outdoors and the great fishing and hunting available. Frank took advantage of all that was offered and enjoyed skiing, hiking, fishing and hunting. Frank was an avid water fowler hunting up to his 80th birthday and enjoyed hunting trips to Saskatchewan. Frank loved traveling, and he and Marty visited every state, except Alaska.
Frank always wore a hat that said "Do Good Feel Good" and those that knew Frank understood that this was a motto that he lived. In 1971 he became a Christian and it changed his life with active participation at West Side Church. He helped the group, Hard Hats for Christ, by providing a place to meet at lunch time in his drafting room in a trailer, where 40-50 men would meet for prayer. In 1994 he and Marty participated in a mission to Costa Rica to improve living condition in the rural areas. Frank has worked with the Salvation Army, World Relief and Love, INC. He has served as an elder, deacon, and choir member and was active in the Alpha program at West Side Church. For several years Frank ran a used furniture collection for needy families out of West Side Center.
Frank passed away peacefully and quickly in the early morning light while riding his bike to the racket club. Frank will be missed by many people especially his family because Frank, through his good nature, faith, and belief in others did indeed change people's lives. Preceding Frank in death is his one brother Bill who passed away in 2007 and his Grandson Luke who passed away in 2011. Frank is survived by his wife of 58 years Marty, Daughters; Susan and John Zimmerman and Janet of Seattle, sons John Sheila of Richland and Matthew Tess of Oregon.
Please consider a donation to World Relief organization in lieu of flowerers or cards.
Visitation will be held on Friday, April 8, 2011 from 5:00pm-9:00pm at Einan's Funeral Home. A memorial service will take place Saturday, April 9, 2011 at 2:00pm at West Side Church in Richland with a reception to follow.
Frank was a very special man. Each time we came to the Tri-Cities on furlough, he was the go-to guy for getting furniture for the house we were assigned to. He took care of pick-up and delivery and was always a willing helper with the process.
We will both certainly miss his generous spirit of practical help in time of need.
Dear Marty & family – we've known you and Frank since we started at West Side in 1981…Frank was such a special person who always made others feel good. All of his interests and helping at church have been admired. George always the Christian Nuclear Breakfasts with Frank, too. That was a great idea that he helped start. We are so sorry we're out of town and can't be there to help celebrate his wonderful life. Our thoughts and prayers are with the whole family.
Dear Marty and Family of Frank LaSalle:
Carol and I pray for you all on the death of Frank. Marty and Frank were among the first to welcome us to the Tri-City area in 1972 and I worked with Frank at WHC until we retired. Frank was highly respected and admired for his integrity, engineering skills and leadership. He was an expert in national codes and standards, loved helping others and especially young engineers. His personal faith and kindness was ever present. His life has been a great testimony to his Lord and love for family and others. Sincerely, Vern and Carol Severud.
Truely heartbroken to hear of Frank's sudden passing. A man with an unforgettable & uplifting smile. Our prayers are with you all.
It saddens me that my dear gym rat Mr. Frank Lasalle passed away. I only know Frank from the gym and we became good friends. he was envious of my height, as he always had nice words to say to me. I was his 6'8″ tall, younger friend 48 years young and we had a great friendship when I saw him at the gym in the early morning. I most remember about Frank was when I used to watch him put around 1000lbs on the leg machine and watched this 70 something man do leg presses with upwards of 1000lbs. It was always very impressive with what he could lift. Although in the past two years that I knew him, he wasn't lifting as much, but he was pretty much at the gym everyday. He will truly be missed my myself as well as other's I am sure.
Frank was such a wonderful person. He was greatly admired and cared about at the library. He and his smiling face will be greatly missed.
It just wanted to let you know what a joy it was to know Frank. I know Frank from water aerobics. I would look forward to Saturdays knowing Frank would be there. He would always leave at 9:00 so I would ask Karen the water aerobics teacher to do high jumping jacks before he would leave. We would jump as high as we could. I would always say higher Frank, higher. We just had a lot of fun in class. He will be missed. I also know Frank loved the Lord. So Frank when I do my high jumping jacks I will be thinking about you looking down from heaven.
Your Friend in Jesus,
Marilyn Hoover
I truly found Frank to be an Engineer of great skills and insight. It was my pleasure to work with him and share our common background experiences. Frank had a sense of humor that helped make light those difficult times keeping up with schedules and programmatic demands.
I know you will miss this wonderful man. My heart goes out to you all.
I was sorry to hear of the loss of your father. Your family is struggling with difficult times this year. My thoughts and prayers are with your family at this time.
Dear Marty,
Dee and I remember well how you and Frank made us feel welcome to Richland in 1972. You helped us cope with our transition to the land of "termination winds". I first met Frank when he was at Rocketdyne and I was with brand x Aerojet in the 60's sometime, and after working with him here for 20+ years I still admire his straightforward, common sense approach to life and to the engineering challenges and solutions we shared. He was among the very finest I have known. He will be missed by us all!
Mart and Dee Young
Dear Marty,
Bob and I are so sorry for the loss of your beloved Frank. Our prayers will be with you and your family during this sad time. May you feel the comfort and peace that only our Lord can provide.
It was been many years since we served on the Friends of the Library Board together, Marty, but I remember those days fondly.
Love and Blessings, Mary
My technical interactions with Frank in the mid-70's at Hanford were brief. But it was such a pleasure to deal with a Gentleman.