FIND AN OBITUARY
Service information is posted on our website only with approval from the family.
If you are seeking information not listed below, please contact us.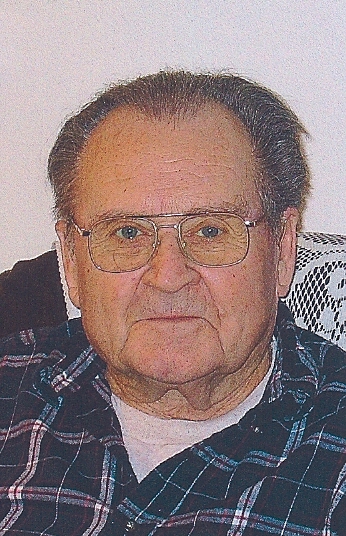 Harry Dale Rice, SR
07/26/1924 — 04/30/2011
From Richland, WA, US | Born in Plato, MO
Harry Dale Rice, SR
Harry Dale Rice, Sr. 86, passed away peacefully at his home on April 30th. 2011. His beloved wife, Phyllis and family were by his side. Harry and Phyllis were married 60 years. Harry was the son of Luther and Ida Neal Rice, born in Plato, Missouri July 26, 1924. In August, 1951 Harry met and married Phyllis Azalea Turner in Hardy, Arkansas. Shortly after they were married, Harry and Phyllis moved to Richland, Washington to begin his long career at Hanford. Harry worked for numerous contractors on the Hanford project. His primary job was in the 300 Area working in the Nuclear Fuel Manufacturing Plant. At the time of Harry's retirement, in 1984, he was a supervisor for UNC Nuclear Industries. Harry saw many changes during his 33 year career at Hanford. I remember he said that when computers started to arrive in the work place it wasn't something hewanted to do so that might have been part of his decision to retire. Harry retired at the age of 60.
Harry was an avid gardener, he always had a garden and we could always count on having an abundance of green peppers, tomatoes, zucchini, cucumbers, raspberries and apricots. He also loved to barbeque. We had many barbeques at their home on Potter St. Harry also enjoyed reading. His favorite western author was, Louis L' Amour.
Harry's favorite candy was peanut brittle. Everywhere we went we always brought back some peanut brittle for him. He always said not to bring him any but we could tell he really enjoyed the peanut brittle.
In May 11, 1952 Harry and Phyllis were blessed with a son, Harry Dale Rice, Jr. For many years Harry, Phyllis and Harry Jr. lived in Richland on Potter St. Eventually growing out of their small house on Potter, Harry and Phyllis moved to a ranch house on Humphreys St across the street from their son Harry and daughter-in-law Lynne. It was always great to have him across the street he helped Lynne with many projects.
Harry was part of a large family of 4 sisters and 4 brothers. Harry was preceded in death by his parents, Luther and Ida, his sisters Velma Williamson, Elta Rice, Nina Welch, brothers' Harmon Rice, Ruper "Neal" Rice and Maurice Ford Rice. He is survived by his sister Lela Rice Shepherd. He is also survived by his son Harry Jr. and daughter-in-law Lynne, his grandchildren whom he adored immensely Allison Marie and Kathryn Elizabeth.
Harry didn't like to fly so if he could drive to it he went. He drove many times to Missouri and Arizona. One of his favorite spots to go to was the Oregon Coast.
He loved to sit in the hotel room with the window open listening to the ocean. He loved to look for agates on the beach. He was always looking for that special agate. We were chased by the surf many times to get to that one gleaming agate shining in the surf.
Please express your thoughts and memories of Harry on the online Guest Book awww.einansfuneralhome.comunder the obituary section.
The viewing for Harry will be Thursday, May 5, 2011 from 5pm to 7pm at Einan's Funeral Home in Richland. The funeral service will be Friday, May 6th, at 1pm at Einan's. Interment will follow at Sunset Memorial Gardens with a reception to follow after interment at Memories at Sunset Event Center.In lieu of flowers any donations can be made to Hospice The Chaplaincy, 2108 W. Entiat, Kennewick. WA 99336.
A light from our household is gone, a voice we love is stilled. A place is vacant in our hearts that never can be filled." Harry will be greatly missed.
To the Rice family my God be with you during this time of mourning. I didn't know Harry Sr. but have known and worked with his son Harry. They say the son is the reflection of the father if that is true then he in deed was a good honorable man.
Ira Johnson
Dear Phyllis and Harry Jr. and family, So sorry we couldnt be there today to honor Harry, but our thoughts and prayers were with you. I know it will be hard to carry forward without him, but I know he is with our Savior and it is so comforting to know that you will see him again. Only this time there will be no pain and suffering. We have so much to look forward to! Love to you and yours, God bless you all, and you know how much my folks thought of you, to them you were "Good Missouri people".
My thoughts and prayers are with the Rice family during this time of mourning.
Uncle Harry was a very special person with a great sense of humor and wonderful stories to tell. I always loved visiting with him and did not get to see him often enough through the years. He will be missed and thought of often. My deepest sympathy to Aunt Phyllis, Cousin Harry Jr., Lynne, Allison, and Kathryn.
Life is but a brief moment in time shared with those we love. You were very fortunate to have the love and friendship of someone special. I know you will really miss Harry Sr. My thoughts and prayers are with you.
Uncle Harry was a very important part of my childhood and from him I learned the value of getting an education and later becoming a businesswoman. He took Harry, Jr. and I to the library and let me check out all the books I could read the week I was staying with them while my Mom, Lela Harry's sister was back in Missouri caring for their Mom who was dying. He was endlessly patient, although teasing, with me when I insisted that the cuckoo clock had to be unplugged at night so I could sleep. He would tease me about my clothing choices and I would tease back and tell him I'll bet he couldn't wait until these fashions hit the Tri Cities. Most of our holidays were spent with Uncle Harry, Phyllis and Harry, Jr. as well as many week-ends all thoughout my life when we would all get together. I admired and loved him very very much and my loss is very great. God broke the mold when he created precious Uncle Harry.
Harry was my first supervisor at hanford. I was twenty years old in 1981 the year i began working with harry. i say working with harry because he had a unique quality of getting the work that needed to be done kindly and without any stress
added to it.harry instilled in me a positive attitude and a good work ethic to a young man who grew up thru most of his life without a father or father figure.he was a fine and noble man,i have remembered him often over the years and will continue to do so.