FIND AN OBITUARY
Service information is posted on our website only with approval from the family.
If you are seeking information not listed below, please contact us.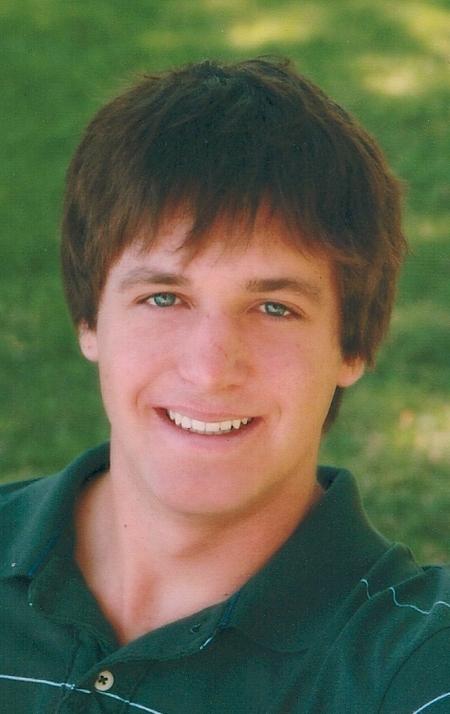 John Douglas Gerlitz
01/26/1989 — 04/05/2011
From Richland, WA, US | Born in Richland, WA
John Douglas Gerlitz
Our beloved son and brother, John Douglas Gerlitz, has found eternal peace at last with God. John died unexpectantly on Tuesday, April 5, 2011 at home. John was born on January 26th, 1989 and lived his life in Richland. John attended Badger Mountain Elementary School, Carmichael Middle School and graduated from Richland High School in 2007. He attended Washington State University Tri-Cities and ITT Technology College in Portland, Oregon but most importantly John gained education through his life experiences.
Throughout his childhood he enjoyed sports including little league baseball, grid kid football and AAU basketball. In high school he played football, baseball and track while attending Richland and enjoyed a round of golf or two while working at Meadow Springs Golf Course. John was musically talented as well learning to play the guitar and sharing the gift of music with others. He also enjoyed hitting the slopes with family and friends to go snowboarding including annual trips to Mt. Bachelor shared with many other Richland families.
John was funny, loving, smart and a good friend to many. He shared his life with his best friend and brother Robby and lovingly looked up to his older sister Sara. He was deeply loved by his siblings and truly cherished by his parents Rich and Jan.
John was preceded in death by his sister Jennifer Lynn; grandparents Wilbert and Marjorie Gerlitz; and his uncle, David Fallen. He is survived by his parents Richard and Janet Gerlitz; sister Sara Gerlitz and brother Robert Gerlitz of Richland, WA; grandparents, Douglas and Barbara Allan of Lopez Island, WA; and many uncles, aunts, and cousins: Gordon and Janis Gerlitz, Cathy Fallen-Matthews, Bill & Mary Jean Dodson, Bob and Ginny Lillie; Ryan Gerlitz, Chad Gerlitz, Derek Fallen, Brooke Nakhuda, Shannon Gruber, Jess Dodson, Byron Lillie and Stephenie Ramage.
We would like to thank family members, friends, co-workers, neighbors, pastors and the many professionals in the mental health field for their support and comfort during the last few years helping John with his illness. He touched many lives and will be missed by everyone.
A memorial service will be held at 1pm Monday April 11, 2011 at Bethel Church in Richland, WA.
Memorial contributions may be made in memory of John to Tri-Cities Chaplaincy, 2108 W. Entiat, Kennewick, WA 99336.
My sympathies and prayers to your family at this sad time.
I am so saddened by your family's tragedy. My heart aches for you and my prayers are unceasing for all of you.
Jan and Rich–I am so sorry that I am so far away during this time and can't help. My heart is hurting so much for you and Sara and Robbie and our son feels the same–he actually had a little tribute ceremony for John. Prayers are going up for you every minute. Kathy
Rich and Jan:
Pat and I send our deepest sympathies. Our thoughts and prayers are with you and your family.
May the Lord be with you,
Dave and Pat Martin
Jan and Rich,
I'm so sorry to hear of your loss. Our thoughts and prayers are with you. Let me know if you need help with anything.
I was truly saddened & shocked when I heard the news, but have faith that my cousin John is finally happy and at peace. He will never be forgotten and will be missed greatly. I only hope he knew just how loved and appreciated he was.
we are deeply sorry for your lose. john was a nice boy. we have memories of him during his little league years when he played baseball with out boys. god bless and comfort you.
Rich, Jan, Sarah, and Robbie,
John was truly like a sibling to me. A second brother. I'll never forget the countless summer and weekend days and nights spent with John and Robbie. John genuinely touched me life. I'm really going to miss him a lot.
Love,
Evan
I met John recently and had the privelege and honor of living with him for a month. We shared our struggles together, laughed together, and prayed together. John was someone that seemed to always look past others' faults and only saw the best in them. I am sad, but know that Jesus is laughing with him, holding him, and John is doing well. I will miss you and see you soon my friend.
Dear Jan, Rich, Sara, and Robbie, Fred and I are thinking of all of you and wishing you peace. – Love, Linda
My sympathies on your loss. I helped coach John along with my son in Little League baseball years ago and will always remember him as lively, likable and always putting forth his best effort. Be proud about all the good things that were in him. God bless you.
Prayers for you and all who knew John … his Uncle Dave is there for him.
God didn't promise
Days without pain,
Laughter without sorrow
Or sun without rain.
But God did promise
Strength for the day,
Comfort for the tears.
Dear Family and Friends of John, I do not know you, but I was sadly touched when reading the paper today. I have a son John's age, and I'm sure our paths have crossed in Little League, AAU basketball and high school sports. My deepest sympathy to all who loved him, he sounds like a wonderful young man and I wish we would have known him. Yakima sends our blessings.
Rich,
Our thoughts and prayers are with you and your family during this difficult time.
Roddy and Rindi Baze
Jan and Rich
We think of you often and send our love and prayers. No words from us will ease your grief or bring you peace, but the love of family and friends and the fond memories of John will hopefully give you strength as you move forward.
Rich and Jan, We were so saddened to learn of your loss. Know that you and your family are in our thoughts and prayers. If we can be of any help, please, please, let us know.
Gerlitz Family, I am so sorry to hear of your sudden loss. I can remember as a middle-schooler babysitting for the Gerlitz kids, Sara, John, and Robbie. John had bright beautiful blue eyes, was sweet, and always eager to play. He was also kind to his brother, who was a baby at the time. My thoughts and prayers are with your family.
Continuing to pray for you. I just got home from Boise and am so sorry I couldn't attend the services. I will be down to see you sometime this spring. Know I love you all!
Dear Rich,
I have just heard about the death of your son John. Please know you have the deepest sympathies of my daughter Traci and myself. You once advised me that despite the kind words of others, that only time will help to heal these wounds. How true this ultimately is, Rich, but please remember if you are ever in need of anything at all, you only have to let us know. Take care.
Jack and Traci
I worked with John for a couple of months at Walker's Furniture. I enjoyed his sense of humor. We had a good time working together and joking around throughout the work day. His smile was contagious and we enjoyed talking about music and different bands. I am so sorry for your loss and feel so bad that things did not work out for him at Walkers. Please know that I appreciated him as a person and really enjoyed being around him for the short time that I knew him.
John, I miss you so much still. You have no idea. You were in my life a little over a year but in that time we got to know each other so well. I loved you so much, even though at times I didn't show it. I know you cared for me deeply as well. I still can't believe your gone…it feels as if a part of me died the day I heard you passed away, your mom called me, I cried my eyes out all day. There is not one day I don't miss you. But I am trying to be strong and happy for you as well because I knew your struggles and how hard it was for you to be happy. I'm truly sorry John, I will always always love you.
-Adriana-
John,
We know that you are at peace with Jesus in Heaven. We will miss you dearly. See you there someday,
Justin and friends.
Rich and Jan; Our love and prayers are with you and your family. Love, Terry and Cindie Preszler