FIND AN OBITUARY
Service information is posted on our website only with approval from the family.
If you are seeking information not listed below, please contact us.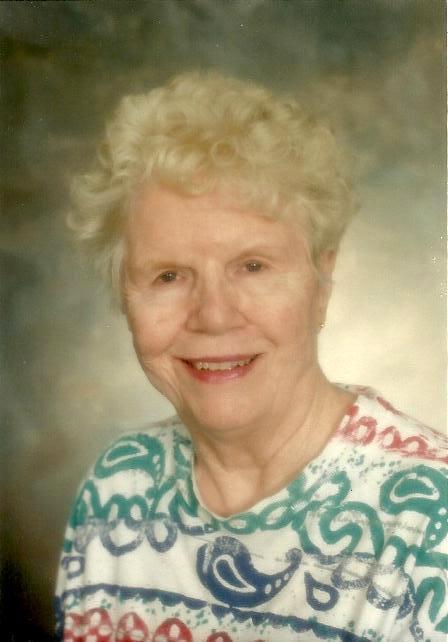 Marjorie C. Curtis
06/11/1918 — 04/06/2011
From Richland, WA, US | Born in Spring Hill, WV
Marjorie C. Curtis
Marjorie Conley Curtis, 92, of Richland, passed away April 6, 2011. She was born June 11, 1918 in Spring Hill, West Virginia, the oldest of the four children of Mable Estelle and Zebulon Vance Conley. In 1943 she enlisted in the US Marine Corps, and after boot camp Camp LeJeune, was stationed at HQMC and was the first woman Marine assigned to the Officer's Pay Section. She was a proud Marine, and a Life Member #1698 of the Women Marines Association. In 1949 Marjorie came to Richland, and after spending her first few nights in the Transient Quarters, the location of the present day Red Lion/Hanford House, took up residence in one of the dorms provided for single folks working at Hanford. She met her future husband, Ernie Curtis, when she signed up for a ride to Portland, Oregon, carpooling being a common practice given that cars were hard to come by just after the war. Marge and Ernie were marred by Father Sweeney on November 26, 1949, a 54-year marriage that lasted until Ernie's passing in February 2004, and resulting in three sons, William Jeff, Michael and Gregory.
Marjorie was an active member of the Richland community, serving as Vice President and Membership Chair of the Kadlec Auxiliary; President of the Rotary Anns predating women being admitted to Rotary; as the only woman member of the city's Civil Defense Committee and as a CCD teacher at Christ the King Parish. She initiated the Tri-Cities Serviceman's Newsletter, a monthly publication sent to Tri-Cities' soldiers serving in the Vietnam War, that continued until the war's conclusion. As the mother of three sons, she served multiple stints as a Den Mother and was the driving force behind two Eagle Scout awards. She taught her boys to cook, an appreciation of theater, music and art but failed miserably in her attempts to teach them to play bridge.
Marjorie was known for her cooking, and combined that skill with her love of contests resulting in numerous awards. She never achieved the pinnacle of cooking contests, the Pillsbury Bakeoff, but it wasn't for lack of trying, as can be attested to by her involuntary and frequently resistive recipe testing committee, i.e., Ernie and the boys. She also used her creative writing skill entering, and winning jingle contests as well serving as a free lance reporter for the Tri City Herald. As a purist contest competitor, she had a certain disdain for sweepstakes.
Marjorie was preceded in death by her parents, her three siblings and her husband, Ernie. She is survived by her sons, Jeff Curtis Lisa Prigmore, Seattle; Michael Curtis Eric Thom, Seattle; and Greg Joan Curtis, Richland; five grandchildren, Michelle Middleton, Bothell, WA; Paul Curtis Rachel Given-Wilson, Brooklyn, NY; Erin Curtis, Seattle; Adam Curtis, Seattle; and Christopher Curtis, Richland; and 4 great grandchildren Mikayla, Isabella, Christian and Neko.
Visitation and viewing on Monday, April 11 from 11:30-12:30 p.m. with funeral service following at 1:00 p.m. at Einan's Funeral Home in Richland.
Michael and family; sorry to hear about your mother. My prayers are with you and your family.
Mike, Jeff and Greg, My condolences for the loss of your mother. The times I had to visit with Ernie and Marge were always good. She will always be with you just because of the stories you have to pass to children, nieces and nephews and friends.
George
I am so sorry for your loss. My thoughts are with the entire Curtis family.
Sincerely,
Kelly Warner-King
Mike, Jeff & Greg: So sorry for your loss. Your memories should help you through this time. I'll always remember your mom fondly. – Candy
Michael,
I am so sorry for your loss. Your mother sounds like an amazing woman and I know she will be missed. You and your family are in my thoughts.
Rachelle
I'm so sorry to hear of your mother's passing–I hope it was peaceful. Thinking of you today as you come together to celebrate her life.
Jeff, Mike and Greg, Except our blessings and prayers during this time of remembering your Mom. I have a lot of memaries of your folks as I am sure you have of mine. Those early days of Hanford and of growing up in Richland. The years togeather in Scouts and all those great times.
May God bless you all and remember the good times we all had.
Mike & Carol Tesky
Michael, what an amazing woman she must have been. I love her Marine Corps photo! and wonderful description of what she loved to do. What an inspiration for song, dance and laughter. Know my prayers and thoughts are with you and your family.