FIND AN OBITUARY
Service information is posted on our website only with approval from the family.
If you are seeking information not listed below, please contact us.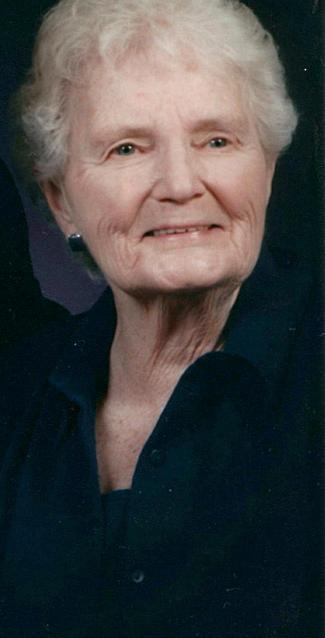 Mary Beatrice Kalk
10/24/1927 — 04/02/2011
From Richland, WA, US | Born in Chicago, IL
Mary Beatrice Kalk
Mary Beatrice Kalk
Mary Beatrice Kalk passed away peacefully with family at her side on April 2nd, 2011.
Born and raised in Chicago, IL to Irish immigrants, she attended Mundelein College for Women, majoring in journalism. In 1949, she met and married Bill Kalk also of Chicago and together they had five children: Eileen, James, Thomas, Gerald and John, raising them in Southern California. In 1978, when all the kids were grown, they moved to the Tri-Cities and started Richland Engineering where Mary was the office manager. Upon retirement, Mary spent many years volunteering for Kadlec Hospital and was active in Christ the King Church.
She is survived by her husband, Bill Kalk; her brother, James Mostyn of Chicago; and her children Eileen Cosco of Hacienda Heights, CA, Jim Kalk of Oklahoma City, OK, Tom Kalk of Lakeport, CA and Jerry Kalk of Portland, OR. She was preceded in death by her youngest son, John, and by her sister, Patricia Conniff of Chicago, IL. Mary was the proud grandmother to 17 grandchildren and five great-grandchildren.
There will be visitation at Einan's Funeral Home on Thursday, April 7, 2011 from 4:00pm-6:00pm followed by the recitation of the Holy Rosary at 6:00pm. A funeral mass will be held at Christ the King Catholic Church on Friday, April 8, 2011 at 11:00am followed by the graveside at Sunset Memorial Gardens in Richland.
I've been out of town and missed Mary's services. My heart is heavy that I didn't get to say good-bye. She was my dear sweet friend who I loved very much. She was there for me through my Dad's illness and death…my shoulder, my rock. Good-bye dear Mary and thank you! I will miss you forever. Rosemary
Thank you for being such a wonderful 2nd mom. You were always there for me when I needed you most. I will miss you dearly.
With love from your daughter-in-law, Jo
To the Kalk & Mostyn Families,
We are so sorry for the loss of your Mother/Sister, she will be dearly missed.
Your cousin,
Mary Jane Lynn Ryan & Family
I've known you since I was a 15 year old girl and lucky enough to become part of your family.
I hold dear memories of your love, care and interest in all your children and grandchildren.
I will miss you, Mom!
God bless you Mary Kalk.
Your daughter in law,
Eileen
I am so sorry that I'm out of town this week and won't be able to attend the funeral. I have such fond memories of living next to Bill and Mary in the Timbers apartments when we were all new to town. Mary was such a sweet lady and a wonderful "adopted Mom" to me.
WITHOUT A DOUBT, ONE OF THE NICEST LADIES TO WALK THE FACE OF THE EARTH.
Our sincere condolences on Mary's passing. She reached out to me when I went to Christ the King Church for the first time about twenty years ago when I relocated to Richland to work for the Battelle Lab. She asked me whether I was lost and not knowing anybody in the church. Later we became friends with both Mary and Bill because of the Rotary Club connection. We laughed at that special encounter ever since. She had been a warm-hearted and very kind person. We'll miss her tremendously. Yosen and Johanna
Our Thoughts and Prayers are with the Kalk Family as they Celebrate Mary's Life.
I only knew Mary a short time but really enjoyed getting to know her and finding our commonality.
I will miss you Mary.
Grandma was always a great listener. She loved to stay in touch and would call me on Skype to talk about my life and work in Korea. She was the source of news in the family and would always have a little story to tell me about all of my many cousins.
I will never forget the she wrote me about her childhood dream of traveling to China after reading "The Good Earth" and how glad she was that I could go.
I already miss her and I am so sorry I can't attend the funeral.
To all of the Kalks, I'm very sorry to hear of Aunt Mary's death. Even though distance has kept us apart for many years, I have great memories of Aunt Mary during my childhood. I'm sure it is a very hard time for you right now, but be assured that time does help, but so does talking and telling stories. Here's one of mine: The one and only time my sisters and I ever ate liver was in spaghetti at your house in Poway. We were shocked to know we had eaten it! We still talk about that! I will remember her voice and her laughter. Please accept my sympathy on the loss of your wonderful and vibrant mother. Love, Nancy Conniff Ekstrom
We are so saddened by the loss of such a beautiful woman. Although separated by distance, family is always close to the heart. Thinking of everyone today and always. With love.
We were saddened to learn of Mary's passing and offer our sincere condolences.We go back a long way with many fond memories.
Mary was a loving person and caring for other people. Sister-in-law Adele Kalk remembers her baking Irish bread for others and being physically active in her later yearsdancing and swimming. Ken and wife,Lisa,remember Aunt Mary as an original…a piece of work with a hearty laugh and a sense of humor. We will miss her.
Our thoughts and prayers are with her, Bill, and the Kalk Family.
I was really sorry to hear about Mary, but she will always be in my heart. The family has always been a big part of my life, and I cannot say enough about having Mary share her time with me. You are all in our thoughts and prayers.
Love, Claire and Don Hall