FIND AN OBITUARY
Service information is posted on our website only with approval from the family.
If you are seeking information not listed below, please contact us.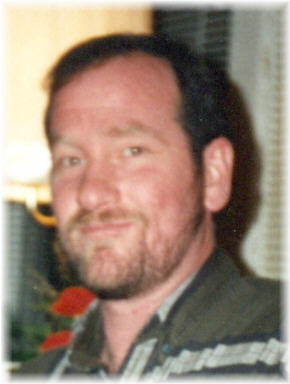 David George Leitenberg
04/20/1956 — 05/31/2011
From Kennewick, WA, US | Born in Richland, Washington
David George Leitenberg
David Leitenberg was born on April 20th 1956, passing away on May 31, 2011 after a brief battle with cancer.
He was raised in Richland, where he attended school and graduated from Richland High School in 1974.
Dave has always enjoyed many outdoor activities including water skiing, snow skiing, parachuting and motorcycle riding. He moved to Denver, CO in 1979, where he worked in warehousing and truck driving. He made many friends there and enjoyed the great snow skiing and traveling opportunities the area offered. After returning to the Northwest in 1989, he moved to Spokane where he continued to enjoy those outdoor activities until a surgical mishap limited his ability to further pursue them. He was also married for several years, helping to raise and care for his stepchildren with his wife Sherrie. During his time in Spokane, Dave began working for Oxarc Corp. and remained employed there for 20 years, both in Spokane and Pasco. His most recent employment was with MSA as an Industrial Hygiene Technician, which he had commented was a great job, working with many friendly and helpful coworkers. Upon returning to Kennewick in 2000, Dave met some wonderful friends through a local Spiritually-based Fellowship program, with which he continued to enjoy his true and lasting passion of motorcycle riding on his Harley Davidson's. Many adventurous rides were taken with these friends, including the Redwoods of California, Sturgis, SD, the Oregon coast, and many of the back roads and highways in Washington State.
Of great importance to David was spending meaningful and loving times with all of his family. He always enjoyed the family reunions, taking trips, and especially the time during holidays and special events. Some of those trips included visiting his brother Jeff in Phoenix, AZ and attending Seahawks games together when they both lived in Spokane. Their last trip together was this past April along the Oregon coast, celebrating David's birthday while there.
Always the entertainer, he enjoyed hosting pool parties and BBQs, Seahawks games on TV, attending the various Fellowship events and group motorcycle rides. Dave has always been known for his exceptional ability to make all those around him feel better with humor, laughter and a helping hand, even as he continued to decline in health from his recent illness. David's honesty, dignity and faith have set the new benchmark for all of us to follow.
One of his proudest accomplishments has come through the renewal of his faith, becoming a born-again Christian with encouragement and support from various local churches including the Apostolic Christian Church.
David was preceded in death by both parents, Walter and Jean, and by his older brother Karl.
Surviving him are his sisters Debby Munroe, Linda Darr Bartlett and brother Jeff, along with nephews Christopher Melissa Munroe, Nicholas Holly Munroe and his niece Rachel Bartlett.
The family would like to thank and extend our deepest appreciation to all those who have been so helpful and loving through these difficult times. We couldn't have gotten through these times without his many great friends who have helped in so many ways, including visits and phone calls and just hanging out sometimes. We would also like to thank his close friend Wendy Learn from Spokane and especially the wonderful, dedicated and loving help of the Hospice personnel and Home Healthcare Solutions. They have been a true Godsend to David and the family.
Most importantly, however, we all want to thank you, David, for having lived a life full of Spirit, Integrity and Courage, and for sharing it with all of us.
Ride on, Brother!
Funeral services will be held at 11:00 am Saturday, June 4, 2011 at Apostolic Christian Church, 1749 Stevens, Richland, WA, with graveside to follow at Sunset Memorial Gardens in Richland, and concluding with a reception back at the church.
My condolences and prayers to the family and friends of David. David was an awesome man I am thankful I had the blessing of meeting David.
I got to know Dave in junior high and high school and had a lot of great times with Dave. He just was a good person to be around. As we grew older and lived in different communities we din't see each other so often, but when we did, we could pick up again where we left off.
I'll miss him – and I know there are those of you who were a much larger part of his life that will miss him greatly.
Jeff – thanks for much for helping him these last few months.
Peace to all,
Doug Zangar
Damn Dave I was just thinking of you and Jeff and how I hadn't seen you in such a long time.
To Dave's family, he was a nice guy as you know. Dave & Jeff were my neighbors on McPherson Street growing up and Dave was always a consistantly nice guy. We went through school together and I have never met a person that ever had a bad thing to say about Dave. I'm really sorry for your loss.
I was very shocked when I heard of Daves passing. I have known him forever, all through school. He had me laughing walking down the aisle at graduation. He moved to Denver with me and Kim and lived with us for almost four years. We all went snow skiiing in the rockies which was unbelievable. I wasnt good at it so I stayed on the easy runs while they went on the more advanced runs. I have so many good memories He always made me laugh. I will truly miss him. I hadnt seen him in years but i went to his Dads funeral and we were suppose to get together to catch up. To his family I am so sorry this had to happen. He will be remembered. God bless you all.
I spent a lot of time with David and Jeff during our young adult years in the mid seventies. We all spent a lot of good times at the Ham's. David was always a good friend to everyone and he will be sorely missed. My condolences to the all who had the pleasure of knowing him.
I have spent a lot of time with David, walking the dike, listening to music for countless hours in his basement room, playing icy football in Biddle's side-yard, watching football at the Ham's.
At the 30th reunion Richie Hendrickson and Tim Norton and I stayed at Dave's place. He hadn't changed much, except to have become even more kind, warm, engaging and humorous.
David was a good god man. We will all miss him so very much.
Peace and thanks to all the friends and family.
Dave was a one of a kind man. God knew Dave would be touching many of us. Most people only get to know of a man like Dave from reading a book or watching a movie. We all got to be in the presence of Dave and be blessed by his warm smile and love.
Heaven got even brighter with Dave's arrival.
Linda, Deb, Jeff and family, all our love and prayers.
I did not know David personally, but I did know Karl and I know Jeff and Debbie and Linda. I am so sorry for your loss. It seems so many in such a small amount of time. I'm hoping for peace within your family for Jeff,Debbie, Linda and the rest of the family.
Annette 7-11
Our hearts and prayers go out to you all in the loss of your brother, Uncle and friend David. Thank you for sharing a glimpse of his life story in the Herald, it was beautiful.
I enjoyed working with Dave for his short time at Hanford. A fun person to be around and always upbeat. I will miss Dave and his saying "It will be what it will be". Good-bye Dave
I worked with Dave at the Hanford SiteWRPS.He was an IHT there in my building. I moved up here to the Pacific NW about 8 months ago. Dave was one the first persons in our group to be truly kind to me. I was having a very rough time adjusting, but he was very encouraging , and always assured me that "everything would be alright".God bless Dave Leitenberg.I know that he is in a glorious place. I know that because I am a Christian, I will see him again. God must have a big job for him, awaiting up in heaven! We will miss him.Many people prayer warriors stayed with him through the end. God bless Dave!
"Do not search for lost ones among the heavens or the stars…They are with you in your heart, your soul and your memories" David will forever remain in my memories…as a friend, a jokester, a God loving man and a great example of how to live life one day at a time…Rest in peace my friend…
Dave and Jeff lived right around the block from me growing up. We use to hang out all the time through Jr high and high school. We we're good friends for the better part of our lives. Drifting in and out for a while, but somehow we would always re-connect down the road, lately through of all places face book. Dave you were always a good friend and a good bro-. Warmly- Harlan Wheeler
Wendy, Jeff, Linda, Debby and Family,
You are in my thoughts and prayers. I am deeply sorry for your loss. I feel your pain. I've been friends with Dave for over 40 years. In high school he was like a brother to me. After school we would go to his house and play the player piano. He had a great sense of humor and would keep me laughing. We had so many wonderful times together and we will have many more wonderful times. I will see him in Heaven. Brother Dave, Ride on!
I will always love you.
Linda, Deb, Jeff and family,
My condolences, thoughts and prayers are with all of you during this time of sadness. Hugs to each one of you.
Dave has been a joy and a blessing
for those who had the privilege to know him.
His eternal life in Christ will glorify Jesus, his Redeemer.
"O death, where is thy sting?
O grave, where is thy victory?"
Jeff, Linda, Debbie, and all who are missing Dave, I am so sorry for your loss. The love and caring you have shown is an honor to your family, and an inspiration to others. The Lord bless you and keep you.
I was saddened to hear the news. It must have been difficult for the family to deal with something that developed so quickly. You are in my thoughts.
Dave lived two short blocks away and I first met him age 8 or 9 playing kid games in the neighborhood. Crabapple battle comes to mind. We became friends in Junior High. I always enjoyed Dave's humor and enthusiasm, he could always make me laugh.
I remember one time in 1972 when we ran into each other at the entrance to Seattle Center. What are you doing here? Well, what are you doing here? We were surprised to see each other as we had arrived separately to see a Rolling Stones concert. We joined up . . . and . . . well . . . let's just leave it at that!!
Dave was very lucky to have his family and friends for support. Thank you. We will miss Dave very much.
Rest in Peace.
David was a person you were always happy to see, he touched the lives of everyone he met. I don't know if it was the bebe in his eye or a touch of angle dust but he surely did sparkle.
David you will be missed and are forever in my heart.
Rest in peace
As kids we knew each other, being raised in the same town. After not seeing Dave for 20+ years, I walked into Oxarc in Spokane, where I immediately recognized Dave – asked him if he ever knew "Bert", he said "Bert Hammill, yes, I know him"…."It's me Dave". He literally jumped over the counter to hug me, smiling from ear to ear. What a terrific memory. I am sorry I was unable to attend the service. My prayers and thoughts are with the entire family.
Ride On, Dave … Ride On …..