FIND AN OBITUARY
Service information is posted on our website only with approval from the family.
If you are seeking information not listed below, please contact us.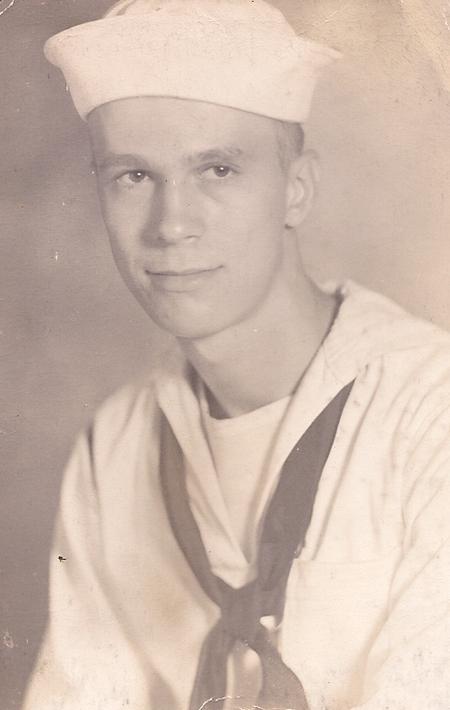 Edward James Ruane, Jr
04/26/1926 — 05/06/2011
From Richland, WA, US | Born in Detroit, MI
Edward James Ruane, Jr
Edward J. Ruane passed away on May 6th 2011 in Spokane Washington after a courageous battle with lung cancer. Words cannot express the thanks that we have for the incredible care he received from his daughter, Michaele Ann Annie and her husband Mike, Ed's primary physician, who took Ed into their house and cared for him during this most difficult of times. The whole family put their lives on hold and made Eddie's last 7 months of his life in his words; "The most loving caring precious family time that a man could ever have or hope for!"
Ed's life began in Detroit, MI on April 26, 1926. He attended primary school in and around Detroit where he received his High School Diploma. He attended Henry Ford Trade School. Ed was called on and proudly served in the United States Navy during World War 2. Upon leaving the Navy he enrolled in Michigan State University and received a Mechanical Engineering Degree. MSU was also where he met his college sweetheart and future wife Barbara Ann Kent. They were married April 7, 1956 in The Shrine of the Little Flower in Royal Oak Michigan. The ceremony was officiated by his cousin the Rev. Charles E. Coughlin.
Ed had 5 children, Patrick Jeanne, MichaeleAnn Mike, Tom Dana, Tim Denise, and Dan Janet. In 1967 the family moved from Michigan to Richland, WA where Ed worked at the Hanford Facility on the FFTF Project until his retirement on January 1, 1988. Very sadly, Barbara passed away 7 days later from influenza. Ed and Barb worked tirelessly raising their children, devoting their marriage to their kids various school functions, sports and activities. Their marriage was highlighted by a 25th anniversary trip to Hawaii.
Ed was committed to giving back to the community and coached Little League Baseball's "Old National Bank" for many years. He believed in teaching the fundamentals of the game and enjoyed lasting relationships with many of those kids. His favorite hobby was golf and he enjoyed playing for many years.
Ed remarried in January of 1989 to Jean Carter. The first few years of Ed and Jean's marriage were hi-lighted by wintering in El Centro California and enjoying their golf membership at the Tri-City Country Club. The past 14 years of Ed's life were geared around a routine that was very predictable but very fulfilling. He began each day attending Daily Mass at Christ the King Church. Then after Mass he would journey over to Kadlec hospital to have coffee, and then round out his morning with a trip to the library. Ed was an avid reader. This routine kept him going and gave his life great purpose.
Ed was always excited to go see his favorite High School activity, the games of the Richland Bombers baseball team. He even got to enjoy a State trip to Seattle with the Team! He was also a very loyal customer of Dairy Queen where he would often enjoy a blizzard. A diagnosis of diabetes did not slow this habit down.
Ed's life was anchored by his family, his faith and his friends and his life reflected that. He is survived by his wife Jean, his five kids and their spouses, his 12 grandchildren. He also treasured his sister Jeanne Elster and her family who live in Detroit.
The family would like to extend appreciation to the Rockwood Clinic/Oncology Center, Deaconess Hospital, Havenwood, and Visiting Nurse Association.
Recitation of the Holy Rosary will be at 6:00pm, with visitation concluding at 8:00pm on Friday, May 20 at Einan's Funeral Home, 915 Bypass Highway Richland. Graveside Service will be at 9:30am on Saturday, May 21st at Sunset Memorial Gardens in Richland.
A Memorial Mass will be at Christ the King Catholic Church in Richland on Saturday, May 21st at 11:00 AM.
In lieu of flowers Ed would like donations to be made to the Tri-City Cancer Center, 7350 W. Deschutes Ave. #A, Kennewick, WA 99336.
I got to know Ed while we were on the Bomber Booster Board together. We had many "lively" chats re: sports, kids, politics etc. Somehow, he always out "chatted" me. I will miss him.
While still in junior high, my friend Robin and I rode our bikes past the Ruane's house, hoping to catch a glimpse of Tim or Dan. Rather than one of his handsome sons, we were entertained by "Mr. Ruane" who happened to be outside. It didn't take long before we were riding past the house with the hope catching Mr. Ruane outside again, because he always took the time to talk with us and never neglected to make us laugh. Over the years, I still enjoyed chatting with him from time to time after Mass.
Ed,with his smile that could light up a room, will surely be missed by many.
Mr. Ruane was always there at the games, Little league Brewers, School ball games cougars- Bombers, legion games knights, and always watching with that great smile. I will miss the great times spent chatting with Ed at the Games….
I played for Coach for two years on an Old National Bank little league team. 25 years later he still remembered my name and could talk about certain games. He was an outstanding man.
Condolences to the Ruane Family at this time of sorrow.
Jimerson Family
You have our deepest sympathy in your loss.
Dear Tim,Denise, Annette and Nate, we have you and your family in our prayers. May all the beautiful memories and all the times shared bring you peace at this time of loss. Our love, the Gonzalez'
To the Ruane family,
My thoughts and prayers are with you as you journey through the loss of your Dad. Though I did not know him, I knew 2 of his kids-Michaele and Tom and if they are any indication of the Man and Father he was..well Heaven has an angel. May your hearts know peace and hope. God Bless,
RaeLynne Abraham '78
Dear Ruane family,
My late husband Bob Nash Sr. had great respect for Ed. Bob died in February of this year. They both were born in Detroit, both came to the FFTF in 1967. Ed was one of those engineers that Bob valued and often spoke of over the years. I know he would want me to connect with you and offer sympathy and an acknowledgement of Ed's strength and courage. Peace be with you.
My deepest sympathy and condolences to the Ruane family at this time of sorrow. Ed will surely be missed by many.
Our condolences to Jean, the Ruane family and the Carter Family.
We were shocked to hear of Ed's passing as hadn't known of any recent medical problem he was having. We have only seen Ed and Jean couple times over past several years, usually when eating at Tri City CC. Our families were pretty close in the 70s and 80s, since Dan and Patti were same ages as Pat and Michelle, Barb and Norma did fun things, and Ed and Don both worked on the FFTF Fuel Handling Systems. We knew the Carter family back then too, thru Bob's FFTF job. Ed did great job following the design, fab, testing and install of the In-Vessel Handling Machine. That IVHM performed the complex remote handling of fuel elements into and out of the reactor core, and did it good. Ed used to tell us stories of his trips to L.A. over those several years. Our thoughts and prayers are with you Jean and your families. Thanks to all of you for sharing Ed with us over the years. Don and Marti Meyers
We were saddened to learn of Ed's death. We will miss him at the PEO functions. Daryl and Pat Jonson
Dear Ruane Family,
I was so sorry to learn of Ed's passing and was unable to attend his service due to out-of-town family commitments. I met and worked with Ed at the FFTF in 70's while learning the In-Vessel-Handling-Machine IVHM. He had a smile that could light up a room and was always cheerful, uplifting and funny. He encouraged me in my efforts to go back to school for an engineering degree. In later years, I always enjoyed talking to Ed after Mass. He was one in a million for sure! My prayers and thoughts are with you all.
Mr. Ruane, What a great time it was at the National League. I loved umping your games. I'm glad I was able to talk to you in Tacoma at the Bomber baseball game a few years ago. Tom, I hope all is well with you and yours. Mrs Carter-Ruane, long time no see, sorry it took so long for me to find out about that great man you married,take care. Gilly