FIND AN OBITUARY
Service information is posted on our website only with approval from the family.
If you are seeking information not listed below, please contact us.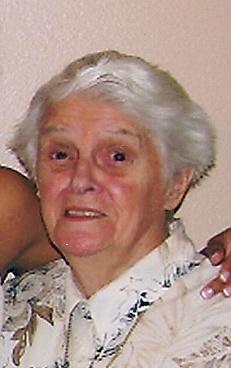 Eileen P. Cole
12/23/1924 — 05/19/2011
From Richland, WA, US | Born in Pawtucket, RI
Eileen P. Cole
After two years, 7 months and 28 days of sadness, on May 19, 2011, Mother was finally reunited with the love of her life and we know the smile has returned to her face. She was born, Eileen Patricia Maher, December 23, 1924 to Michael and Jane Maher in Pawtucket, Rhode Island, the youngest of six children. Her brothers and sisters called her the best Christmas Present ever. She grew up in New London, Connecticut surrounded by love. She attended a private girls' high school and Connecticut College in New London.
Her world changed on December 7, 1941 and she loved to tell the story to the grandchildren about being at a Sunday afternoon movie when the announcement came that all military personnel should return to their bases immediately. She counted the days until she was old enough to enlist in the Coast Guard and support the war effort. On her birthday, she signed up and served as a radio operator in Boston and at a lighthouse on Cape Cod, Massachusetts. She was very proud of her service.
As the war was ending, she went for a weekend in Atlantic City, New Jersey and had a chance encounter on the famed Boardwalk in Atlantic City with a handsome Air Force Navigator, who was also on leave. A year later on September 21, 1946 she married the love of her life, Len Cole, in New London, Connecticut and together they spent the next 62 years raising a family and enjoying being grandparents. Len's job took them from New York to Connecticut to Idaho and Massachusetts. Finally they retired to Richland 30 years ago to be closer to their son and daughter and two of their grandchildren.
Mother loved living on the golf course, playing golf, bridge with several bridge clubs, and dancing to the "Big Band" songs whenever she could.
On October 20, 2008, the light left her eyes when Len died and she never found joy in a life without him.
Eileen is survived by her son, Scott Cole Patricia of Portland, OR, her daughter, Bonnie Cole of Richland, grandchildren, Peggy Zipperer of Richland, Patti Wood of Richland, Shawn Cole Heather of Plymouth, Massachusetts, Jennifer Dickson Scottof Plymouth, Massachusetts, Kellie Wanbaugh Allen of Las Vegas, Dean Wood of Clarkston, WA and 11 great-grandchildren. She was preceded in death by her parents, her two brothers and three sisters, one great-grandson and her beloved husband, Len.
Our family wishes to extend our heartfelt thanks to all those who tried to make her journey easier. It's been a long, difficult journey for her and we are comforted knowing that her pain has ended. Thank you Guardian Angels in Richland, Fleur De Lis at Canyon Lakes and the last months at Life Care Center of Kennewick. I know you all gave her the best care available. Thank you Michael, Julie, Dara and Paul from Hospice at the Chaplaincy for making it possible for me to keep her at home these past weeks. You were incredible!
Graveside services will be held on Monday, May 23, 2011 at 10:00am at Sunset Memorial Gardens in Richland, WA with full military honors.
With Nan being gone the hole in my heart has now gotten a little bit bigger, but now knowing that you are with Pop again maybe my heart will slowly heal. The love that you and Pop had will now live forever now that you are together again. I will always love you with all my heart and I will miss you. Your loving Grandson Shawn Michael Cole
It was difficult to see Eileen's deterioration in spirit after Len passed. She is now at peace. Her family was a great strength to her during the past couple of years. You can be proud of the care you took.
Bonnie ~ You and all your family are in our thoughts and prayers during this time of sadness and loss. The blessing has finally came for your Mom now that she is able to be with the love of her life … they can now rest in peace as one. Your strength and support to your Mother was commendable over the course of the last few years; she was very blessed to have you as her daughter.
Dear family,
I am so glad to have had the opportunity to know Len and Eileen Cole and to share even a little bit of time with them through my friendship with Bonnie. At every meeting, there was singing from Mrs. Cole mostly Sinatra or the Coast Guard song and feigned embarrassment by Mr. Cole. Their bond and love for one another was evident, though. Their legacy of the importance of family clearly lives on and can be seen through the closeness of their children, grandchildren and great grandchildren.
May the memories you have of Mrs. Cole comfort you during this time of loss and may the same become a source of smiles and laughter in the coming months.
Love,
Dear Bonnie and Family,
Please accept our deepest sympathy, we will keep you and your family in our prayers.
I am so sorry to hear about the loss of Eileen. Peg & Patty, I know you both were very close to your grandmother, as I was to mine – please know that you are in my thoughts and prayers. I hope that sometime soon, the many happy memories you have of your grandmother will bring you comfort and make you smile. Love, Laura
Aunt Eileen will be missed by all that came to know and love her. When a loved one dies, a piece of us dies with them, but lets not forget that a piece of them lives on within us. Know that we share your sorrow. Take care.
Nan,
Even though there was great distance between us,you always had a special place in my heart.Wish we could have been closer.I'm filled with joy to know now you are reunited with Pop!
Love Always,
Jenny