FIND AN OBITUARY
Service information is posted on our website only with approval from the family.
If you are seeking information not listed below, please contact us.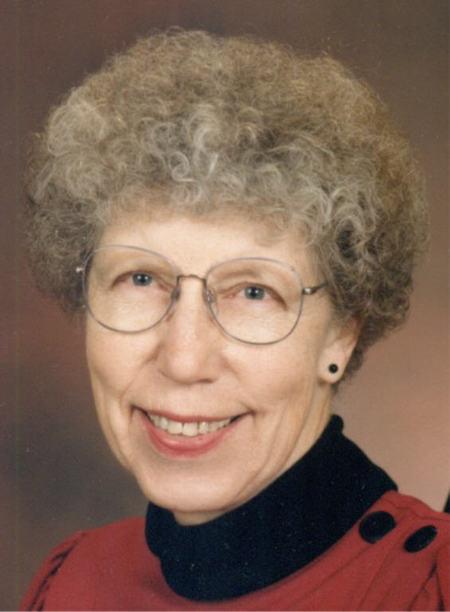 Lucille J. Greenfield
04/26/1923 — 05/28/2011
From Richland, WA, US | Born in Admire, Kansas
Lucille J. Greenfield
Lucille Christine Johnson Greenfield, 88, passed away peacefully on May 28, 2011, in Richland, WA. She was born April 26, 1923, to August Hjalmer Johnson and Ellen Louise Martin Johnson in Admire, Kansas. She was a Tri-Cities resident for over 65 years. After attending Kansas State Teachers College, Emporia, Kansas, she taught for two years in the one-room school house she had attended as a student. In 1946, looking for adventure, she and two friends pulled up stakes and moved to Richland for positions at the Hanford Project. As luck would have it, her bus driver at Hanford became her father-in-law two years later. On November 25, 1948, she married Raymond Ben Greenfield in the original Central United Protestant Church. They were married 53 years and had three daughters. She was a life member of Beta Sigma Phi and was active in the organization for over 50 years, concluding her membership in the Richland Kappa Master Chapter. She was a long time member of Central United Protestant Church. Lucille retired as an Executive Secretary from Battelle in 1986 and was able to spend more time gardening, traveling and spending time with her children. She cared for Raymond devotedly during the last five years of his life. Known for her positive outlook, Lucille was an esteemed friend, parent, and coworker.
Lucille is survived by daughters Rebecca and Richard Ponder of Severna Park, MD, Jan and Ed Ruffner of Kirkland, WA, and Jill Greenfield of Richland, WA; two grandchildren: Ben Ruffner and Holly Ponder; sister-in-law Juanita Murphy of Kennewick, WA, as well as many nieces, nephews and friends. She was preceded in death by her husband and her parents.
Her family would like to extend a special thank you to the staff members of Eagle Assisted Living and the Richland Rehabilitation Center for their loving care. Viewing will be Thursday, June 2, 2011, from 5:00 to 8:00 p.m. at Einan's Funeral Home, 915 Bypass Highway, Richland, WA.
Funeral services will be held at Central United Protestant Church, 1124 Stevens Drive, Richland, WA, 99352 on Friday, June 3, 2011, at 10:00 a.m., followed by burial at Sunset Memorial Gardens and reception at Memories at Sunset Event Center, 915 Bypass Highway, Richland, WA.
In lieu of flowers, memorial contributions can be made to Central United Protestant Church.
I will miss seeing Lucille's smiling face. She never had a word of compliant and demonstrated patience and kindness towards all. What a sweet and lovely person. My thoughts and prayers are with Jill and the rest of the family.
What a privilege it has been to have known Lucille. The love, faith, patience and strength that she taught, continues to show in her family, everyday.
My sympathies go to Luci's family in their time of loss. Luci was a friend of mine at Battelle, and she was a joy to be around. Everybody loved Luci.
So sorry for your lost. Your mom is with some of the finest Angles around. She will always be watching after you all. GOD BLESS EACH AND EVERYONE OF YOU.
I was very fortunate to work at Battelle for some years in the same building and same hallway as Lucille. She was always a ray of sunshine, always upbeat and optimistic. She will be missed! My thoughts and prayers are with you.
I am so sorry for your loss. I worked with Luci for several years and she was instrumental in putting together a baby shower when I adopted my baby girl. The shower was in the Battelle Auditorium and Luci was the first to hold her there. She was gracious, professional, intelligent, and a wonderful person altogether. This is a loss for all of us. God Bless You.
Your mom was a silent, calm, encouraging, supportive woman. She spoke so highly of her family. She was a constant at Wenatchee Valley games. The fact that they showed up NO MATTER WHERE the game was spoke volumes for their support. Your mom brought sunshine and a bright outlook every time I saw her, even in rehab. Bless you all.
Lucille became such a good friend of my mother "Lou Alexander" when she was at Eagles. I enjoyed going out and having coffee while they ate breakfast. It was great listening to them chat away sometimes I'm not sure they knew I was there.
She always had that smile on her face and it made you smile too. I am thankful we were able to know her and appreciate how she was such a good friend during Mom's last year.
Our prayers go out to your family
As the current residents of the lovely home and property Raymond and Lucille built and raised thier family in on Harrington Rd, I often think of your family, and mostly of Lucille. My husband and I are currently raising our 3 kids there, and I turn pancakes on that GE griddle at least 3 times a week. It's very impactful to me to think of cooking where she cooked, gardening where she gardened, and tucking my kids to bed in the same bedrooms as she did. I will always remember her fondly in this very close way, even though I wasn't fortunate enough to know her well directly. That home will always be cared for and have the warmest memories of 2 beautiful families being raised there. It's our little paradise, as I'm sure it was for Lucille. Jill, please keep in touch.
Bree
Your mom always was so kind when I would come to your home on Harrington Road many years ago to see Rebecca. My deepest condolences to you, "Becky," and your family.
Sorry to hear about Lucille death. Your Mom was a good friend to my wife. I am sure those at Eagles will miss her smiling face, also. Take care!
Lee Alexander and Family
To Lucy's three daughters — your Mom was so proud of each of you. We worked together for a number of years, and she would often speak of you. She was such a kind, helpful, thoughtful person; very dedicated to her work and most of all her family. My prayers are with each of you.