FIND AN OBITUARY
Service information is posted on our website only with approval from the family.
If you are seeking information not listed below, please contact us.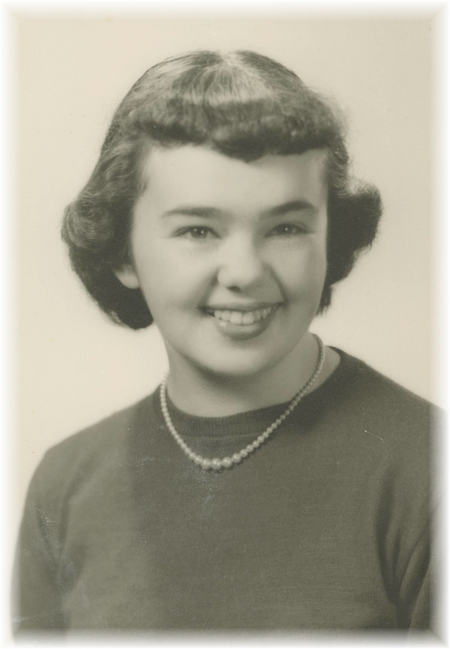 Mary Folan Praino
10/18/1934 — 05/16/2011
From West, Richland, WA, US | Born in Norwood, MA
Mary Folan Praino
Mary Folan Praino was born October 18, 1934 to John and Doris Folan in Norwood, Massachusetts. Doris noticed early on that her child was gifted with a beautiful voice and Mary first took the stage singing at the age of three and continued to sing throughout her life. In 1955, Mary married Joe Praino and shortly thereafter they moved west, where over the next 56 years, they forged a life raising six children, resulting in 13 grandchildren and one great grandson.
For a period of time during the 1970's, while raising a family, Mary worked part-time in sales at Lerner's department store. In 1979, Mary accepted a position with Benton Franklin Health District and retired as a W.I.C. certifier in 1997.
Mary was a member of Christ the King Catholic Church and sang in the choir for more than thirty years. Mary also sang with the Battelle Music Makers and Sweet Adelines. Mary was also an active member of the Red Hat Society and Young Ladies Institute. Mary was preceded in death by her parents, brothers: Jack, Peter, Paul, and Dennis Folan and her grandson Luke LaSalle.
Mary is survived by her sisters: Doris Bob Mason of Andover, MA, and Judy Chuck Fox of Methuen, MA, her husband Joe, daughters: Cathie Tate Friend Woodrow and Sheila John LaSalle and sons: Steve, Dave LaVonne, Jack Esadeta, and Tim Susan, plus twelve grandchildren and one great grandson. The Praino Family wish to thank the staff of Davita Kidney Clinic, Kadlec Regional Medical Center, Harborview Medical Center, Richland Rehabilitation Center and Eagle Assisted Living, and Hospice of the Chaplaincy for their compassion and support during her long battle with Kidney disease.
Visitation will take place on Thursday, May 19th from 5:00-7:00pm with the Recitation of the Holy Rosary following at Einan's Funeral Home in Richland. A Memorial Mass will be held at Christ the King Catholic Church in Richland on Friday, May 20th at 2:00pm, with reception at the church. Graveside service is to follow at Sunset Memorial Gardens in Richland.
In lieu of flowers, donations may be made to the Mid Columbia Kidney Center, 6825 Burden Blvd., Suite A, Pasco, WA 99301 or the Young Ladies Institute, PO Box 480, Benton City, WA 99320.
My prayers are with you all. I remember on one of Auntie Mary's visits the actor Robert Urich was sitting in front of us in church. She tapped him on the shoulder and said "I'm a celebrity too ya know, I'm from Washington". She was a hoot.
Thoughts and prayers go out to the whole "Praino" family. Memory of Mary: Little Leaugue, Pony League, Colt League. All those great baseball games that we had the priviledge of sitting with Mary and Joe at. Always a character and a great person to know. I also remember taking my son in to the Health Dept. when he was 4 to get a shot. Mary left her work and stayed with us in the room making sure he was OK, and not upset. She gave him candy afterward. What a great lady. Peace be with you all, and Mary.
Patty Sauressig
I'm so thankful that the Lord allowed me to be a small part of the Praino Family, especially in the early years of babysitting Cathie, Steve, Dave, and Jack. Mary was a very special person and a wonderful friend to our Mom, Elsie DeVries. What wonderful memories Mom has of the "Pool Times" shared on Farrell Lane with your family, especially with Sheila and Tim. Mary helped me through a very rough time when my son was being treated for a hip disease and I'll always be grateful to her.
May the Lord bring you all peace through all the happy memories you shared as a great family. God Bless you.
Pam DeVries Laughery
I know that at this time words can seem so empty. But in time words can be healing and comforting.
What wonderful memories I have of Mary. We spent years sitting on bleachers and cheering our children on. Bright and witty she was. She had no problem expressing her feelings about a play or an umps bad call. When Mary was around it didnt take long before you were laughing.
To Mary's Joe and all your children I wish you peace that surpasses all understanding. Embrace the memories and throw "why" out the door.
Dear Family, Please know how sorry I am for your loss. Miss Mary was a very special lady. I will miss her.
Momma Mary Praino: Selfless, compassionate, endless gifting of love, faithfulness, honesty and a true passion for life, these are some amazing attributes ingrained to the fiber of her being. A smart, tough lady who portrayed a ton of class and just enough sass to let you know she knew what was really going on and you were not going to fool her with any nonsense. The biggest cheerleader and advocate to her children and grandchildren. I am grateful that I was able to share a piece of my life with her. My heart goes out to Joe, her soulmate and very best friend. To the Praino family, your Wife, Mother, and Grandmother was a special lady and is now at peace and singing with her fellow Angels for all of Eternity. The countless hours singing in choirs and while milling around the house were her dress rehearsals for her big show in Heaven.
Peace and Love be with you all,
Jennifer Rodriquez
From one of your many cousins out here in Massachusetts Dennis and Lois's daughter our thoughts and prayers are with you all. Wish we could be there with you.. smile that she is being greeted by the best welcome committee up in heaven.
Sooo many wonderful memories of such a wonderful woman who I fondly referred to as Mama Mary growing up. I spent many many hours in the Praino home growing up and Mary was always there with words of wisdom, good advice and great chocolate chip cookies. Heaven now has a very special angel. Mary will be greatly missed and a piece of my heart is gone. My sincere sympathy to all of the family.
Joe and Jack, I'm sorry to hear of the loss of your wonderful wife and mother. My fondest memory of Mary was when she was working in the clinic and I had to get an exam done, and when I said Hi Mrs Praino, her reply was "I dont even know who you are", and then she winked at me. Jack, hope all is well. Joe, your a good man, and a great example to follow. Take care, Gilly