FIND AN OBITUARY
Service information is posted on our website only with approval from the family.
If you are seeking information not listed below, please contact us.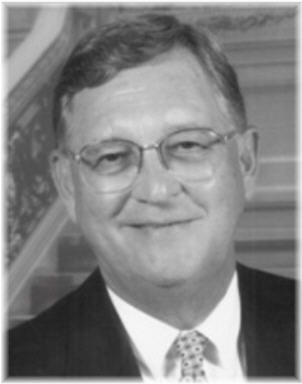 William Alan Ferree
02/26/1939 — 05/13/2011
From Richland, WA, US | Born in Dayton, Ohio
William Alan Ferree
William A. Bill Ferree passed away on May 13, 2011 at Kadlec Hospital following extensive care after open heart surgery. Bill was born on February 26, 1939 in Dayton, Ohio to Hilma and Forrest Ferree. He grew up and attended elementary and high schools in various locations on the west side of Ohio, graduating from Fenwick High School in Middletown, Ohio in 1957.
In 1961, while studying Mechanical Engineering at the University of Dayton and working for Armco International in the Engineering office on an Argentine steel mill project, the cold war escalated and the Berlin wall was erected. Bill enlisted in the Army Security Agency, later changed to the Army Intelligence Service, attended school at the Agency training center at Fort Devens Massachusetts, and served two years in Germany. Opportunities in Europe gave Bill the travel bug that was to stay with him for most of his life.
After leaving the Army in 1964, Bill started a career with Kaiser Engineers and eventually spent forty years in construction and industrial operations in various parts of the world, including Ohio, Venezuela, Jamaica, Arizona, Oklahoma, and Washington working for Kaiser Engineers, DynCorp Tri Cities Services and Fluor Hanford. Bill retired in 2004, after 17 years at Hanford.
Bill had a great love for the Tri Cities and often said that when he arrived in 1987, he felt that this was the place he was meant to be. This is where he met the love of his life, Fran. He and Fran enjoyed their life together in Richland and their travels around the area, the state and the country. He was always grateful for the relationships that were developed with his co-workers at Hanford. He took great satisfaction in his achievements but recognized that they were only possible because of the team that supported and worked with him. Bill also believed deeply that everyone has a responsibility to give back to their community. To fulfill this commitment, Bill worked with many charitable organizations through United Way, The American Cancer Society Relay for Life and the Columbia Daybreak Rotary where he held various positions.
Bill leaves behind his loving wife Fran and their families. Bill's daughters are Jenny Eglian Chris of Edmonds, Washington, Cathy Lau Kipp of Louisville, Kentucky, granddaughters Maddy and Sara Eglian and grandson Aidan Lau. Fran's daughters are Merideth Dautel Bill and Kris Klingeman John, granddaughters Kendra and Sydney Dautel, grandson Mitchell Coates Sarah, and great granddaughter Claire Coates. Bill also leaves behind sisters Pat, Sue and Mary Beth.
A celebration of Bill's life will be held at Memories at Sunset Event Center on the beautiful grounds of Sunset Memorial Gardens in Richland, Washington on Tuesday, May 24 at 3:30 pm.
Memorial donations should go to The American Cancer Society or to the City of Richland for a memorial bench and tree, somewhere along the river in North Richland.
My sincere condolences to the family of Bill.
~Art
When you are sorrowful look again in your heart, and you shall see that in truth you are weeping for that which has been your delight.
~Kahlil Gibran
R.I.P. Uncle Bill.
We met Bill when we arrived in Middletown in 1965, from our home Kennewick, Washington. We were close friends while in Ohio, we have wonderful memories Red Iron and his red MG, how he admired our Glass Fish, and Mike's after work on Friday. However as construction life goes we parted ways. We saw Bill in Arizona and again when he came to Washington. Bill was a wonderful man, proud and loving father. Our sympathy to his family on their loss.
I have many memories of my brother Bill. When we were kids living in Lima, OH, we had a lot of snowball fights. One ended with me getting my glasses getting broke. Bill said I should not have looked around the tree. So of course it was my fault. We were both afraid to go into the house to tell mom.
Our deepest sympathy to Fran, Cathy, Jenny and their families. Love you Bill and you will always be in our thoughts and prayers.
When I was little and Uncle Bill had his moustache, I thought he looked like a movie star. Last time he was in Ohio, he told us some stories that I had not heard before. I'll miss those "story times".
Love, Lori
Bill was always kind and caring. As my big brother he looked out for me often. Sometimes I wasn't even aware he had run interference for me. I only heard many years later how one neighborhood bully ended up with a bloody nose because he hit me and made me cry.
I'll miss you brother.
Our condolences to Fran and family and Jenny and Cathy and families.
Having worked with Bill over the years, he proved to be very talented and a gentleman in every way. He will be missed.
Rex & Olive Jordan
With death, the body is gone. Only the memories remain. To survive the test, love spans from pure joy to the wrenching heartache. Smiles, laughs and even those tears each contain a lesson – a story – of the man you loved. Bill, you'll be missed by all. Good bye
Big brothers are hero's to their baby sisters and you will always be my hero. I love you Bill and miss you.
So sorry to hear of Bill's passing. I remember gatherings at Grandma Ada Becker's with the whole clan. Bill was always kind to a skinny little kid.
The words that a father speaks to his children in the privacy of home are not heard by the world, but, as in whispering-galleries, they are clearly heard at the end and by posterity. ~Jean Paul Richter
Dad, I can clearly hear your words and I will work to be an example of those words so that your spirit lives on and your memory is honored for generations to come.
I love you as only a daughter can!!!
I was lucky to work with Bill at Kaiser and he was just the nicest man one could hope to ever work with. He always had a kind word and a quick smile for everyone and he had a reputation for handling difficult issues — in other words, Bill was the "go to guy." My deepest sympathies to Fran and family and all who loved Bill.
"When you are sorrowful look again in your heart, and you shall see that in truth you are weeping for that which has been your delight." ~Kahlil Gibran
Fran, I just learned of Bill's death. It of course hit me like a ton of bricks. My heart goes out to you and your family. Bill was a great guy. I considered him one of my true friends from our Hanford days. You are all in my prayers.
Mike
I worked with Bill over the years at Hanford. He was one of the nicest, most repected people I've known. So sorry for your loss.
Fran- I am so sorry for your loss. I am so glad for those last few weeks with dad, even if they weren't the best. My prayers will be with you as you move on with life. I know you will truly miss dad.
Dad – I never thought the day would come when I would actually say "good-bye". In the back of my mind I always believed you were this invincible man that would be around forever. Sadly, this was not the case. The past few weeks have stirred up some old memories of our time together when I was a child – we had some GREAT times! You know what I am talking about. I am grateful to have these memories back. You taught me so many valuable lessons that I will hold onto for the rest of my life – holding your memory in my heart. I love you dad!
Dear Fran and Family,
It is with great sorrow I write this note to you. I remember what a great time you and Bill and I had finding your beautiful home in Horn Rapids. I will always remember both of you and my best wishes go with you during this tough time and always.
I remember Bill as the "really big brother" of my best friend. Somehow somewhere in my mind I remember he was a secret agent??!!That his cover was a greeting card salesman…. I think it was when "get Smart" was on TV & that was so cool!
After telling this to his sister, Mary Beth, she fessed up that SHE made it up!!!!!
My thoughts & prayers are with his family.
RIP Bill.
Dear Fran and Family,
We are so sorry to hear of the passing of Bill. Kirk and I remember him as a co-worker and after work visits with you both.
Kirk has many great memories of working with Bill at Kaiser and Fluor.
My Mom, Norma Nelson, also expresses her condolences as well. She would love to talk to you as soon as you feel up to it.
Again, we are so sorry for your loss. Please be gentle with yourself during this difficult time.
Sincerely, Lorelee & Kirk Christensen and Norma Nelson
I haven't seen Uncle Bill in many years but have very fond memories of our family gatherings when we were young. I always enjoyed our visits.
Jenny and Cathy… my thoughts are with you and your families. He will be missed.
Amy & Mike
Kathy & Jenny, I am sorry about the loss of your father. Though we did not see each other as much as the years went on. I thought of him often and kept up to date of what he was up to through my mom. Eric
We were saddened to learn the news of Bill's passing. We have fond memories of him from our days with Kaiser Engineers. He was a compassionate man who was respected by all. We extend our sincerest sympathy to his entire family. Rest in peace, Bill!
Fran,
Helen and I deeply regret your loss. I worked with Bill on and off for nearly 40 years. Always the solid rock you could depend on, he was the model of dedication and compassion, always looking out for the other guy. He will be sorely missed. Our prayers are with you and the family.
Dear Fran,
In this morning's paper we have just read the sad news of Bill's passing. We wish to be among those that are offering their sincerest sympathy at this time.
I'm sorry that you died. I might be your grand daughter, you'll have a great time in heaven.
Later Dude. Hope you made it home.