FIND AN OBITUARY
Service information is posted on our website only with approval from the family.
If you are seeking information not listed below, please contact us.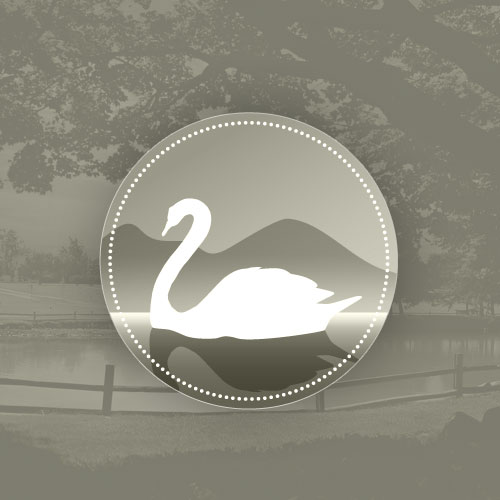 Myrtle Louise Wiley
11/03/1931 — 06/01/2011
From Richland, WA, US | Born in Hattiesburg, Mississippi
Myrtle Louise Wiley
Myrtle Louise "Gus" Wiley, Richland, Washington, died at the age of 79 on June 1, 2011 in The Regional Hospital for Respiratory Care in Tukwila, Washington. She was born to Dr. Charles W. Smith and Mrs. Myrtle C. Wilson Smith in Hattiesburg, Mississippi on November 3, 1931.
Gus moved to Richland in 1965 when her late husband, Dr. William R. Wiley accepted a research scientist position with Battelle Memorial Institute at the Pacific Northwest National Laboratory. She was an elementary school teacher beginning in 1954 in Mississippi and continuing in Pullman and Richland, Washington. She taught at Marcus Whitman and Tapteal Elementary Schools and retired in 1987.
Gus earned a Bachelor of Arts Degree in Psychology from Tougaloo College in Jackson, Mississippi and she earned a Masters of Art Degree from Washington State University in Pullman. While at Tougaloo College, she met and married William R. Wiley, who later became the Director of the Pacific Northwest National Laboratory in Richland, Washington. From that union was born one daughter, Johari M. C. Wiley. Gus ran track at Tougaloo where she pledged Delta Sigma Theta Sorority and was a member from 1952 to 2011. Gus was a big sports fan and an avid golfer. She loved gardening and was a gracious host and enjoyed preparing Southern style meals for her family and guests. Gus loved cats and owned many of them throughout her lifetime with the latest being Charlie and Rocky. She was active in many local community organizations and worked many years on the March of Dimes Gourmet Gala Fund Raising Committee. She served on the Kadlec Foundation and The Hanford Reach Boards. She was a founding member of the Tri-Cities Chapter of The Links, Inc., serving from 1981 to 2011.
Gus was a lover of people, and she had many friends locally and throughout the country. She touched many lives and cherished the moments spent with them. She always was delighted every time she would run into one of her former students who remembered her.
She is survived by her daughter, Johari Wiley, of Richland; a grandson, Jovian Schaeffer, of Central Islip, NY; a brother, Grover Carolyn Smith, of Hattiesburg, MS; a sister-in-law, Inez Edgar Smith, of Jackson, MS; a brother-in-law, Herbert Wiley, Oxford, MS; and a host of nephews, nieces, and cousins.
She was preceded in death by her parents, Dr. & Mrs. Charles W. Smith, her late husband, Dr. William R. Wiley, a brother, Charles Smith, and her twin sister, Sara Neptune.
The family would like to say thanks to the doctors and nurses at Kennewick General Hospital, and the nursing staff at The Regional Hospital for Respiratory Care in Tukwila for the excellent care they provided to Gus.
A memorial service will be held on Saturday, June 18, 2011, at 11:00 a.m. at Memories at Sunset Event Center, at Einan's Funeral Home, 915 By-pass Highway, Richland, WA. In lieu of flowers, the family has requested that you make a donation to the Seattle Children's Hospital Foundation, P. O. Box 5371, Seattle, WA 98145.
Every year I come to this website and read about my grandmother. It feels so distant..but I miss her. I miss her voice, her cooking, and just her overall presence. I wish past circumstances didn't keep me, us apart. I wish I had spent many more years with her. Though she rests eternally now, I will always miss my Grandma Gus.
Love, Jovian Calvin Wiley Schaeffer
Although it has been a great many years since I had the experience of knowing Gus Wiley, she remains a vivid personality in my memory. Many years ago, we participated in a Summer educational experience called Chief Joseph Summer Seminars. Bill and Gus were among the faculty, and we gathered together after our days with the Wallowa Valley children on the side of Mount Joseph. During our week there with Bill and Gus Wiley, I had the pleasure to share company with Gus, who was a person of exceptional wit and intellectual force.
After an absence from Richland of some 17 years, I came back and bumped into Gus at the Albertson grocery store. I was flattered by the fact she remembered me by name, and was warmed by the enthusiasm of her greeting.
Even on short acquaintance, she lives in my memory, and I envy those who had an opportunity to share her friendship and company for many years. She was an exceptional and beautiful soul.
John Williford
I met Myrtle Gus years ago during a visit to PNNL when Bill Wiley was Director. At that time, I was Director of the Carver Research Foundation of Tuskegee University Alabama. Gus was a most pleasant person with whom to share ideas, and on one occasion, we went shopping together. Even during our first meeting, she approached me as if we had known each other for years. Although we live on different sides of the United States, and I was unable to visit with her lately, I thought of her often–wondering how she was doing, particularly since the death of Bill.
I wish Gus peace as she goes on her journey far and beyond, and I wish for her family members the peace of mind that they need in order to manage without her physical presence.
Our hearts were saddened at the loss of our friend Gus. We were next door neighbors to Gus and Bill for 14 years. They were wonderful neighbors–the kind you rarely have in a lifetime. We shared many evenings after work on the patio having coffee, talking and laughing. Gus always had a smile. We enjoyed playing many rounds of golf with both her and Bill and eating her fabulous southern meals. She adored her grandson Jovian. Gus and Bill will always be held in high esteem by us. We are happy to have the memories and will miss Gus and her wonderful friendship.
Johari our hearts go out to you during this difficult loss or your mother. May your heart be filled with peace and comfort.
Gus,
You and Uncle "William Rodney" have blazed a trail for all of us to admire and follow forever. Johari & Jovian: Know that I will always be here for you.
Love,
Vince, Barbara & Riley Higgins