FIND AN OBITUARY
Service information is posted on our website only with approval from the family.
If you are seeking information not listed below, please contact us.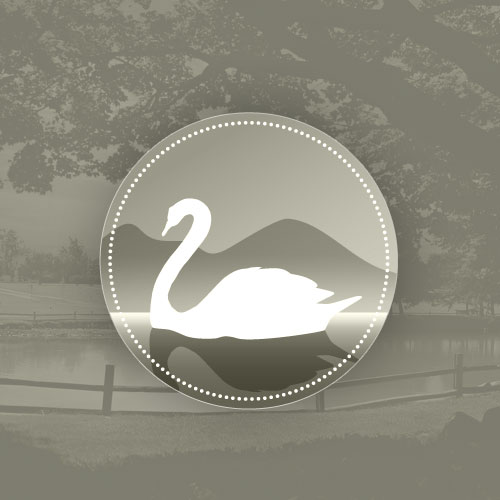 Sandra E. Roddy
10/22/1938 — 09/26/2011
From Weatherford, TX, US | Born in Buffalo, TX
Sandra E. Roddy
SANDRA E. HOWERTER RODDY
Sandra E. Howerter Roddy, 72, a resident of Weatherford, TX, passed away peacefully on September 26, 2011, in Richland, WA, surrounded by her loving family.
Sandy was born in Buffalo, NY on October 22, 1938. In 1948, she and her family relocated to Richland. She graduated from Columbia High School in Richland in 1956 and attended Columbia Basin College. She married her high school sweetheart, Russell Roddy, in 1958.
Sandy and Russ remained in the Tri-Cities until 1966. After residing in several states for Russ' work in flight simulation, the family was transferred to Enterprise, AL where they remained for the next 21 years. While in Enterprise, Sandy began a career as a real estate broker, was a volunteer EMT on the Enterprise Rescue Squad, and served as a Girl Scout Leader. Living most recently in Weatherford, TX, Sandy and Russ have been active members of the First United Methodist Church. Sandy was a volunteer at Manna Storehouse which benefits those in need, and helped Russ deliver Meals on Wheels. She also enjoyed being a member of Parker County Women's and Newcomers' Club.
After retiring in 2000, Sandy and Russ continued their active lifestyle with frequent travel domestically and abroad. They were visiting family and friends while in the Tri-Cities for her 55th high school class reunion when complications from a sudden illness took her home to be with her Lord and Savior. Sandy was always a very active and vibrant person with seemingly endless energy and a zest for life. She will be greatly missed by all who knew her.
Sandy was preceded in death by her parents Bruceton and Gertrude Howerter, parents-in-law Thelma and Edmund C. Roddy Sr., aunt Eleanor Pelton Lynold, and brother-in-law Edmund C. Roddy Jr. She is survived by the love of her life and best friend, husband Russell C. Roddy; beloved children, daughter and son-in-law Sheryl and David Bass, and son Russell W. Roddy; sisters-in-law Carol Coffman Richard and Marcia Bendewald Craig; brother-in-law Richard Roddy Beth; and numerous nieces and nephews.
A memorial service will be held at 1:30 p.m., Sunday, October 2, 2011 at Southside United Protestant Church, 517 Jadwin Avenue, Richland, WA. A second Celebration of Life Memorial Service will be held at 1:30 p.m., Sunday, October 23, 2011 at First United Methodist Church, 301 South Main Street, Weatherford, TX.
In lieu of flowers, please honor Sandy by donating to the charity of your choice.
Rest in Peace, Sandy
Mr Roddy, Sheryl & Rusty: Words to describe your loss for such a wonder woman who played such a big part in shaping my life are difficult to express, but know you all are in our thoughts & prayers. We send our love.
Dear Russ, Cheryl, and Rusty: We are so sorry for your loss, and please know that our thoughts are with you this weekend. Sandy meant more to us than you might know, as Lauren always looked to Sandy as a grandmother. We are sad beyond words. We love you all and will see you later this month in Weatherford. Love Always, Mike, Lindy and Lauren Roddy
I met my friend Sandra Howerter, in April 1948 when I entered the 4th grade at John Ball School in North Richland, WA. Our fathers worked for various contractors. . Sandy was our paper/girl and I can still see her long braids flying in the breeze as she rode her bike down our street. Sandy was a "go-get'er and she was always working. I admired and I think we shared "common sense" something a lot of young people lack today. After John Ball School, we were bused into Richland to open Chief Joseph Jr. High. Before long it was Columbia High then know as "Col-Hi" I married after graduation I'm not sure when Russell & Sandy married, but I did know it would last forever. Russell and Sandy were faithful in attending our reunions.
Sandy, I am so sorry I did not attend the Friday night gathering this year. It would have been our last time to share our hugs and friendship. May God Bless you my sweet friend.
Love,
Carol Kibler Payne
We will always remember Sandy and her energetic, loving personality. We had much fun even though we lived miles apart.It seems she has gone way too soon. Our deepest sympathies go out to all the family.
Knew Sandy and family as neighbors when they lived on Pearl Street in Pasco in the 1960's or so. Sorry to see her early demise. But for her I would never have known of the value of the land she sold, ie as for growing grapes. I haven't grown any but time has shown the wisdom of that appraisal. She was a delightful lady. Lost track of she and family. It would have been enjoyable to see she and Russel again. Rest in peace Sandy. Jim
I am so sorry for your loss. I know exactly how it feels. I can't believe we were just talking in the food line at the 55th and now she is gone. My heart breaks for you and your family. My prayers are with you. This next year will be the hardest, but I promise you, it WILL get easier.
My heartfelt condolences to you Russell, and your family. I feel like I knew Sandy almost as long as I've known you. She was always cheerful and cute, and always made me smile. We'll all miss her at the next reunion, but she'll be there in spirit. Take care friend.
Dear Roddy Family – we're so sorry to hear this news and know you will be trying to deal with your loss for a long time to come. The obit was very nicely written and it's funny that our family still owns some of the rental property Mrs. Roddy sold them in Enterprise probably 30 years ago. As for Gerri's special memories of Mrs. Roddy, she will never forget the many early morning fishing trips with her and Gerri's dad and she will never be able to eat a sandwitch made with Roman Meal bread without remembering Ms. Sandy. Our thought and prayers are with you all. May God comfort you now and always. Love, Joe & Gerri
I'm so sorry to hear of Sandy's passing. I remember her as a fun classmate. I enjoyed visiting with her Fri. night of our 55th class reunion. My thoughts and prayers are with all of the family.